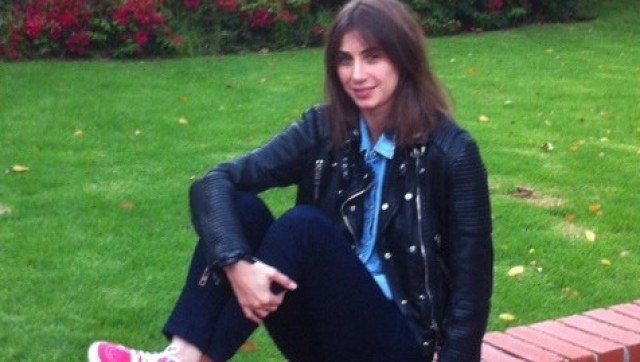 There's something to be said for the way guys can just throw something on and look effortlessly cool. The same sentiment goes for my friend Katie who often dresses like a man.
Katie is a very pretty girl with shoulder-length brown hair and a slim build. There's nothing masculine about her except her wardrobe, and that's debatable. She doesn't shop in men's stores or study what guys wear, she just likes wearing androgynous clothes. And the guys she dates like it, too.
PHOTO: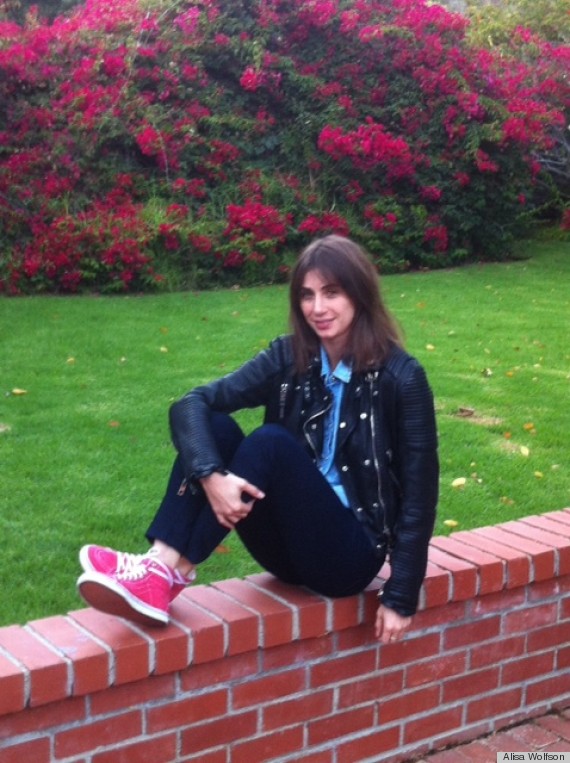 Katie's go-to date night outfit doesn't take her hours to piece together, nor is it comprised of frilly dresses or feminine touches. Instead, she banks on her relaxed-fitting high-waisted Levi's jeans, a Madewell chambray shirt, a Burberry motorcycle jacket and Vans. The only problem she faces is that when she gets down the stairs of her apartment to meet said dates, sometimes they're wearing the same thing. Most girls wouldn't dream of having an outfit crisis of this magnitude, but Katie doesn't mind it -- to her it's a compliment that she's got the style nailed.
Aside from her denim and black-heavy wardrobe, she's well stocked with flannels and Eddie Bauer cover-ups. She prefers oversized things like tanks from H&M, American Apparel and Zara. She stresses that her Levi's aren't vintage, they're from this year -- just like the jeans that belonged to the last guy she dated.
PHOTO: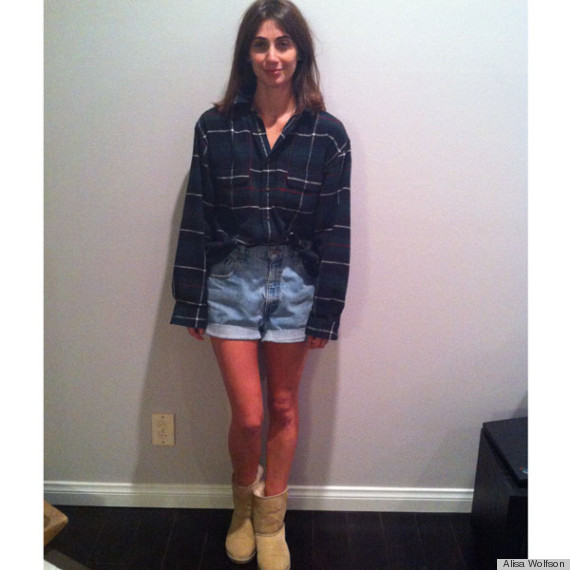 Her softer side isn't totally amiss though -- she's got bathroom drawers full of make-up and natural eyelashes the length of a daddy long legs without her mascara. And although she wears the pants in her relationships, she always carries a purse.
Does your style teeter on the verge of androgyny or are you more ladylike? Here, 45 celebrities whose menswear-inspired style has us reaching for our pleated pants.
PHOTO GALLERY
Celebrity Style: Menswear-Inspired
Want more? Be sure to check out HuffPost Style on Twitter, Facebook, Tumblr, Pinterest and Instagram at @HuffPostStyle.