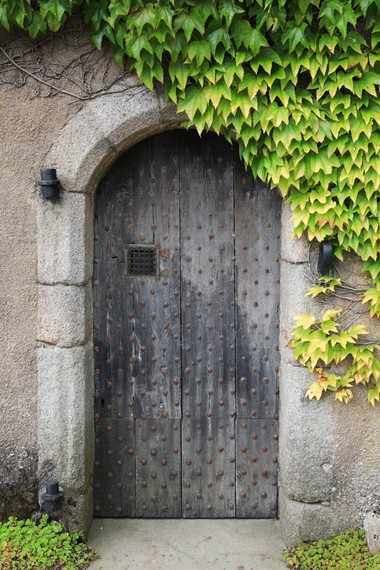 This year has been full of epic journeys for our family since we moved from Arkansas to Scotland, but perhaps none so epic as the three weeks we spent this summer with our cousins. My brother and his wife hoarded their precious vacation days so they could cobble together three weeks away. Naturally they wanted to see more than just our house in Aberdeen, but with several cousins in tow, it was going to be tricky to strike a balance between getting the most out of their time here and not running the kids (and ourselves) into the ground.
We decided to divide our time with a week in Scotland, a week in London and Paris and a week in Switzerland. This combination turned out to be a great itinerary for a family trip to Europe. I am excited about sharing it so that you can repeat it or tweak it a little to create your own perfect-for-your-family trip to Europe.
For each week, I'm listing how we traveled, where we stayed, what we loved and what we would do differently.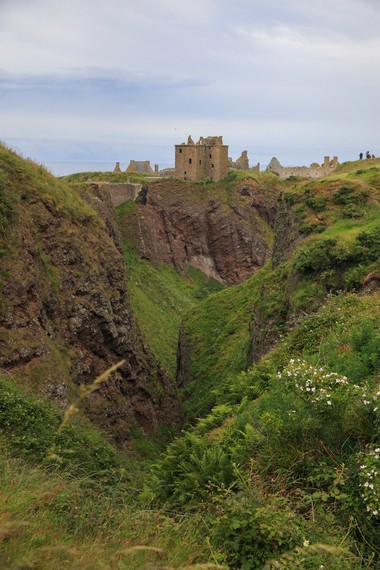 A Week in the Shire: Scotland
We started in Aberdeen, mainly because we live here. While it might not top the list of places you want to visit in Europe, Aberdeen is a fairly easy city to fly into and the surrounding area is sublimely beautiful.
How we traveled:
We traveled by car, taking day trips around the Highlands and you really need a car to hit the highlights of Aberdeenshire.
Where we stayed in Scotland:
My house in Aberdeen. In Scotland, I would definitely recommend renting a house online from a company like Embrace Scotland. For families, it is great to prepare your own meals and have some space to unwind at the end of each day.
What we loved in Scotland:
Exploring Castle Ruins
Distillery Tour at Glenfiddich
Walking the Scottish Coastal Trail from Collieston Beach
Having tea and cake at The Black Faced Sheep in Aboyne
Running down sand dunes at Balmedie Beach
Eating Fish and Chips in Stonehaven
What we'd do differently:
Nothing. We had a great week in Scotland. The days are very long in the summer with the sun setting close to midnight, which makes it a perfect time to visit.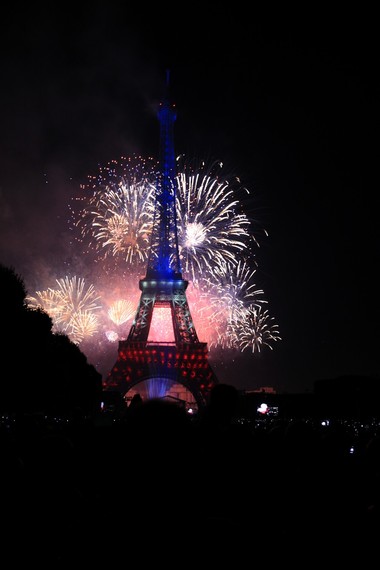 A Week of City Tours: London and Paris
We chose these two cities because they were the most accessible. Both cities have lots to offer for kids, and ours loved pointing out familiar landmarks from favorite movies.
How we traveled:
We flew EasyJet to London and then again to Paris because we were able to find very inexpensive tickets. Once we arrived in London, we traveled by bus and the Tube. In Paris we planned our days so that we could walk everywhere.
Where we stayed in London:
We stayed in a family friendly hostel in London, the YHA Central.
London is one of the hardest places in the world to find reasonable accommodation, especially for a crowd, and you can spend a lot of money and time getting in and out of the city each day, so being centrally located is important.
Also, most hotel rooms only hold two people, which can be inconvenient for families. The YHA was perfect for us because we were able to get an 8-bunk room to ourselves, with a shared bath. The kids loved the bunks. (They all slept on top.) It felt a little like we were together at summer camp. We also had access to the lounge, kitchen and dining area, and laundry facilities.
What we loved in London:
What we'd do differently:
Next time I would take the train from Aberdeen instead of flying. The train takes about 8 hours from Aberdeen, and while the flight is only an hour, the journey is so much more pleasant and the arrival less stressful. I would also have taken the train from London to Paris instead of flying. If you take the train to London or to Paris, you arrive in the city instead of outside of it, which saves both time and money.
Where we stayed in Paris:
In Paris we stayed in a GowithOh apartment in the Marais district that had three bedrooms (each with a double bed) and a bed in the living room. We also had a kitchen, a dining area and two bathrooms. We loved the neighborhood and found it to be super convenient for seeing Paris, as we were about a ten minute walk from the Notre-Dame and twenty from the Louvre. For the most part, we ate breakfast and dinner at the apartment which saved us a lot of money on food. The kids all really loved getting back to the apartment, using the WiFi to talk to their friends and post pictures on Instagram, and having room to play.
What we loved in Paris:
Riding bicycles to the Arc de Triomphe
Eating rose-shaped gelato at Amorino
Wandering up and down the river banks of the Seine
Going to a different patisserie each day to choose breakfast treats
Being in Paris on Bastille Day and seeing the fireworks at the Eiffel Tower
Taking countless photos of doors, bridges and shop fronts
What we'd do differently:
We arrived in Paris very late on a Saturday night, and many of the markets and shops are closed on Sundays, so we had to wait until Monday to buy groceries. Next time I will pay a little more attention to my arrival date.
For most of our meals in Paris we ate picnic style, buying fresh baguettes, cheese, meat and fruit. Next time I will throw in a thin tarp to spread out on the ground.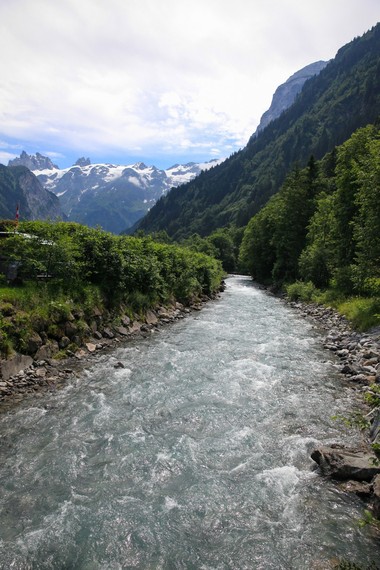 A Week in the Alps: Switzerland
My husband has always loved Switzerland, but I had never been there, so he talked me into spending our third week there and I'm so glad because it turned out to be everyone's favorite part of the trip.
How we traveled:
We took the train from Gare de Lyon in Paris to Engelberg, via Basel. It was very expensive (more than the cost of all of our flights to London and Paris combined), but it is so much less hassle than flying and the journey was incredibly beautiful.
Where we stayed in Switzerland:
We stayed in a vacation home in Engelberg that was big enough for all of us (five bedrooms) and was a ten minute walk from the train station. For most of the week, we stayed right in and around Engelberg, hiking the area.
What we loved in Switzerland:
Seeing the countryside dotted with chalets and round churches
Picnics in the park in Engelberg
Taking a cable car to Furenalp
Hiking to the End of the World (Ende der Welt)
Walking the city of Lucerne
Eating local fresh cheese and yogurt from the Abbey
What we'd do differently:
Nothing. Our week in Switzerland was the perfect follow up to our big City Tours. The kids were exhausted by the time we got to Engelberg, so we kept our days very low key. We would eat breakfast, get outside for a hike or an outing and then have an evening picnic in the park or prepare something simple back at the house.
The surroundings of the Swiss Alps were more gorgeous than I had ever imagined, and my husband was all, "I've been trying to tell you!"
In Summary
Overall we were absolutely delighted with our three week tour of Europe. We were so grateful for our time together and we felt like we paced the sightseeing in a way that made the experience wonderful for everyone. We will remember this dreamy trip of a lifetime for as long as we live!
If you take your own dreamy trip to Europe with your family, feel free tell me about it or ask me questions on Twitter! Happy Travels! Disclosure: I received a blogger's 30% discount on our lodging in London and Paris from YHA and GowithOh. All opinions are my own. Photos for this post were taken by sister-in-law, Whitney Loibner and used with her permission.