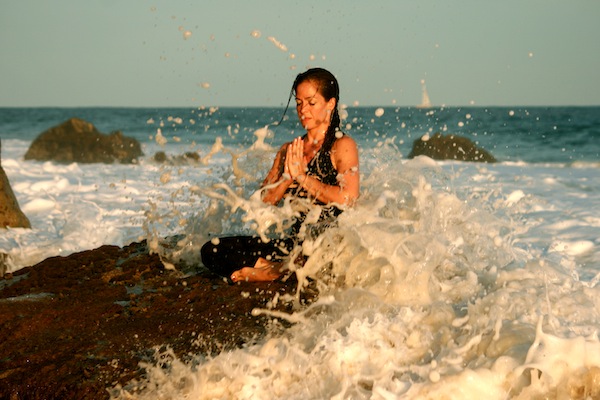 Looking for the best in beachside workouts? Head to Cabo San Lucas, Mexico, for a fitness heaven plus the ultimate in beauty and pure relaxation. On a recent trip I was amazed at the abundant beachside options, where I could work out along one of the most beautiful and pristine bodies of water in the world--the Sea of Cortez.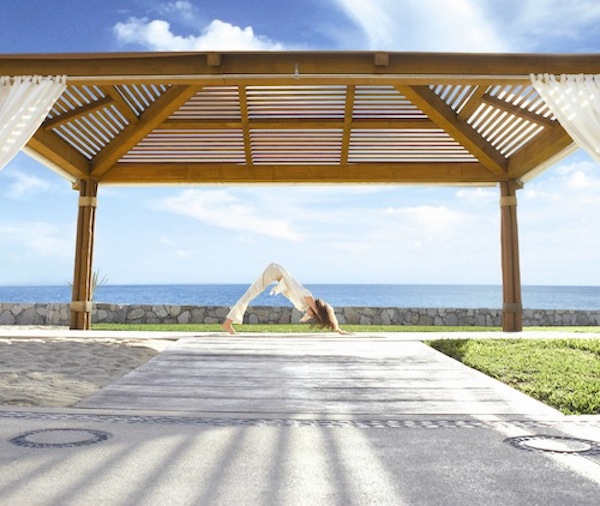 1. BEACHSIDE YOGA
Choices in Cabo are endless. Try sunrise yoga on the beach at Esperanza for a great start to your day, or enjoy the amazing views of the Pacific Ocean at Capella Pedregal while doing Vinyasa Flow yoga. Vinyasa helps develop lungs by creating inner heat through breathing that provides a cleansing and purifying effect to the nervous system and the body. At One&Only Palmilla, choose from De-tox & De-stress with Yoga to uplift the spirit of the mind and body; Kundalini Yoga, which focuses on breathing and exercises for the base chakra (hips/lower back/stomach) and meditation; Hatha Yoga, the basic of all physical aspects; Tantra Yoga to work on the energetic level, teaching you how to open yourself; Breath Yoga, focusing on different breathing patterns to adjust the nervous system and brain connections; or Core Yoga--Yogilates--the perfect combination between Yoga and Pilates. At Peublo Bonita Oceanfront Resort and Spa they call it "Boga," and it's offered three days a week as an all-inclusive activity.
2. STAND-UP PADDLE
Cabo SUP, the first Stand-Up Paddle Board Club located in the heart of Medano Beach, Cabo, offers lessons, rentals and guided tours at Bahia Hotel & Beach Club. Medano Beach is Cabo's most swimmable beach, where the famous Land's End Arch marks the meeting of the Pacific Ocean and the Sea of Cortez (Jacques-Yves Cousteau named it "Nature's Aquarium").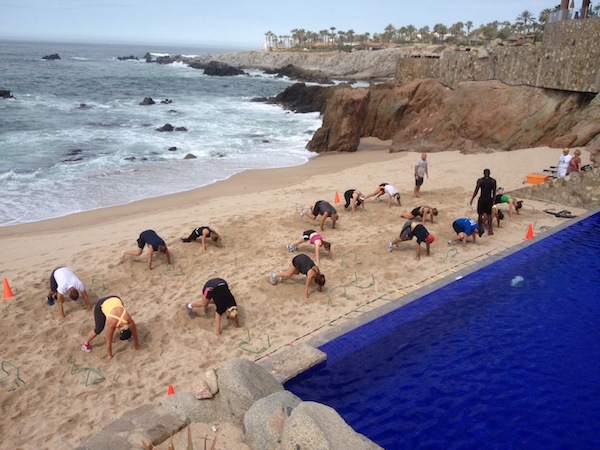 3. BOOTCAMP
For one of the best classes of your life, try the one-hour Boot Camp beach workout at Esperanza with the amazing Los Angeles Fitness professional, Modu Seye. This intense workout combines stretching, strengthening, muscle building and cardio for one fat-blasting good time. You will get the inspiration, variation and most importantly, the enjoyment factor, to energize your vacation. Modu encourages clients to thrive off the energy that comes from working out in a group of people all inspired by one common goal: getting fit. Like being on a sports team, this environment offers support and camaraderie while also providing a spirited, competitive atmosphere that keeps you motivated for the entire class.
4. SURFING SCHOOL
Cabo is actually one of the only other destinations in the world (besides Hawaii) where travelers can surf year-round. Stay at Cabo Surf Hotel & Spa, a boutique beach resort, located on one of the most privileged beaches in Los Cabos--Acapulquito, also known as "Old Man's." Regular surf season runs March through November.
5. PERSONAL TRAINING
Whether you're interested in a strength training, meditation, running or a boxing workout, One&Only Palmilla Resort will tailor a personal workout to your needs, right by the sea. At Las Ventanas, trainers will boost your physical condition by designing a specialized core-strength routine covering muscular strength and coordination, cardiovascular endurance and overall flexibility. Try the "power-walk" at Pueblo Bonito Pacifica for a workout from the resort to the lighthouse.
6. PILATES
Pilates classes focus on the core body muscles and help keep the body balanced. At Las Ventanas, you'll find fabulous Pilates beachside.