New Yorkers may be known for a lot of things. Patience isn't one of them. We like our lines short, our take-out fast and our coffee on the go. If you're wondering who's standing in an hour-long line for a cupcake, it isn't a New Yorker.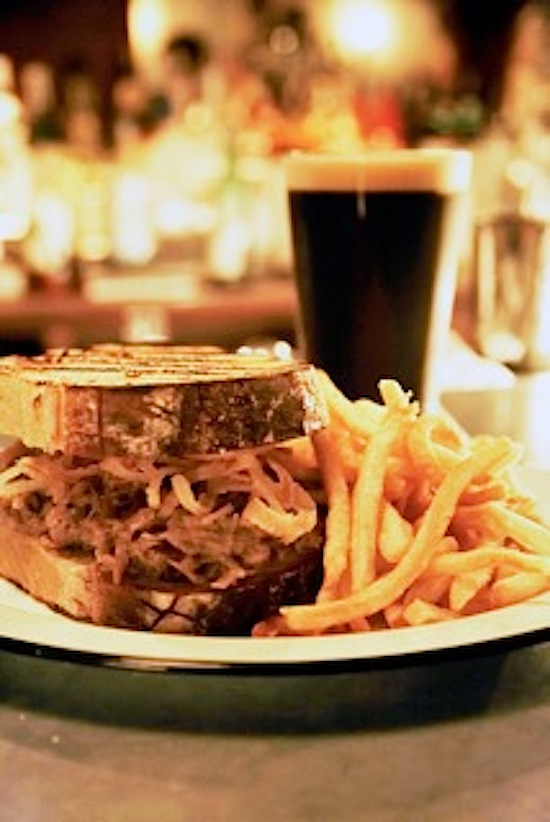 Henry Public's Turkey Leg Sandwich.
Photo Credit: Dan Hallman
Some things, however, are worth waiting for, and on this short list, Thanksgiving will always make the cut. New Yorker or not, we all look forward to that joyous day when we gather our loved ones and stuff ourselves with turkey and gravy. Maybe we'll watch a parade or some football, or maybe we'll completely unplug for the day. Whatever we do, the feast is always the main event. It's a day, and a feast, worth waiting for... Unless you absolutely can't.
If you simply can't wait for the last Thursday in November, or if you love this day of gluttony so much that you need a sneak preview -- an amuse-bouche, if you'd like -- then fear not. There is bounty of restaurants serving Thanksgiving fare all year round in this wonderfully impatient, 24/7 city. Thanksgiving at a restaurant. How New York. Yes, flocks of New Yorkers will be eating their annual feast in a restaurant this year, like they have in years past. If you're looking for day-of Thanksgiving dinners, restaurants from Williamsburg's new Reynard to the classic Katz's Delicatessen will be serving grand feasts this year.
But if you need a quick, Thanksgiving fix before the big day, you can find what you're craving if you know where to look. Here are some of my favorites for Thanksgiving a la carte:
Andrew Carmellini's The Dutch, one of last year's hottest restaurants, serves a buttery corn bread to every dinner table. If it's mashed potatoes you love, the ever-expanding Meatball Shop serves a decadent side of creamy, mashed potatoes that's not to be missed. If you're looking for something a little different, Westville serves a great plate of pesto mashed potatoes. I'm still searching for good stuffing -- the king of Thanksgiving, in my book. Homemade stuffing is really hard to contend with. Any recommendations on restaurants serving great stuffing?
For turkey, look no further than Henry Public, the charming, antique-filled bar and restaurant where you'll feel like you've stepped back in time to the 19th century. Henry Public's turkey leg sandwich is legendary among Brooklynites. Braised in milk, the meat is so tender it's almost shocking, and this sandwich is definitely worthy of all the hype.
Love them or hate them, Brussels sprouts will be dawning many a Thanksgiving table, and these days they're practically everywhere you look. Some of the best can be found at Alta, served crispy with fuji apples, crème fraiche and pistachios. For a totally unique version, Prospect Height's Chuko serves spicy, crunchy Brussels sprouts with fish sauce and peanuts.
Some of the best pumpkin pie hails from Hill Country Chicken, which has its very own pie menu. Four and Twenty Blackbirds in Park Slope, selling whole pies or by the slice, also makes a mean pumpkin pie -- as well as other Fall pies like salted caramel apple.
And if you want it all in one, Momofuko Milk Bar's Thanksgiving croissant couldn't get much better.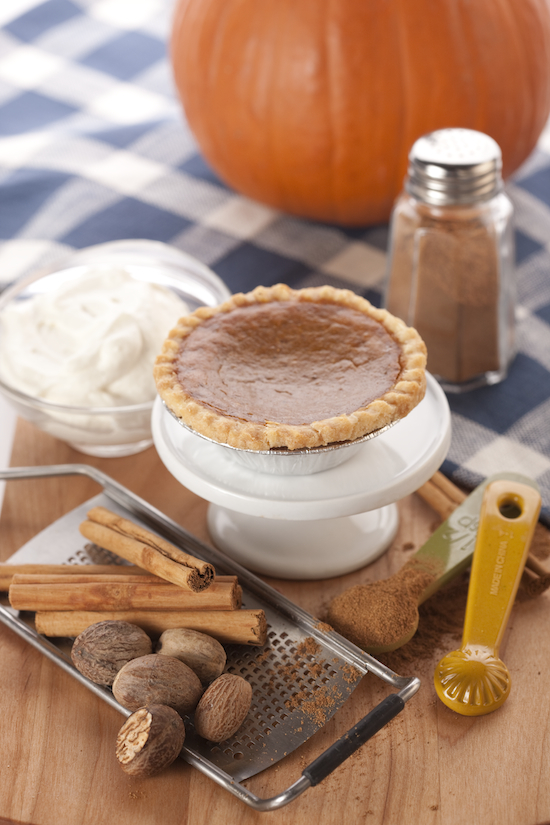 Hill Country Chicken's Pumpkin Pie
Photo Credit: Hill Country Chicken
The best part is, when the day finally comes and goes, and you've plowed through the last of your leftovers, these Thanksgiving staples will still be around, for the best of Thanksgiving, all year round.