I'm glued to CNN watching the terror attacks unfolding in Mumbai. I stayed at the Taj Mahal Palace & Tower this past March -- in a room with a harbor view -- and so it's incredibly strange to watch the cameras focusing on that line of rooms.
The loss of human life is unbelievable, and this hotel is a landmark, as the people on TV are saying. But what they're not saying (to be sure, they have more important things to report) is that it was a place that opened in 1903, because the best hotel in town, Watson"s, at that time wouldn't allow Indians to enter -- it was whites only.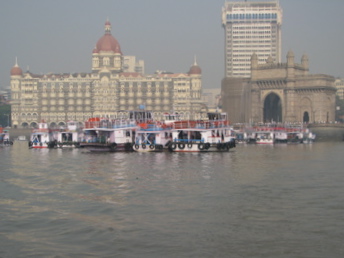 The property that became the Taj was founded by an Indian, Jamsetji Tata, as a place that would not discriminate, a place of tolerance. [See comments below: perhaps this should say, a place that discriminated less than other accommodations of its kind, in its day, a place of more tolerance?] And today, a place of hate and horror.