In complete silence, we watched the sun set over a few dozen of the 2,200 temples built in the 11th, 12th and 13th centuries by the kings of Bagan -- before the Mongols and earthquakes destroyed many of them. Later we went to dinner in one of the dirt-floor restaurants in this one-street sleepy town.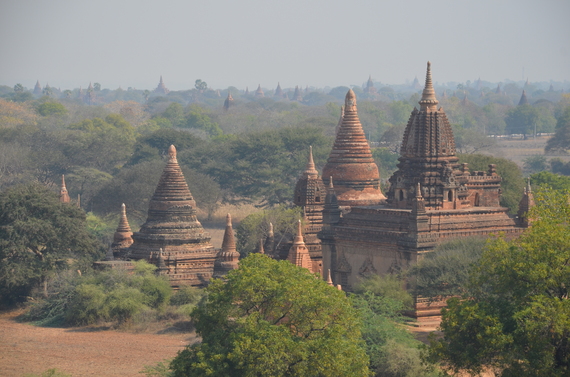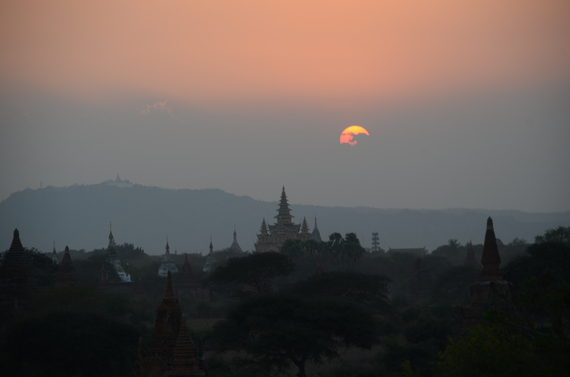 Before we left the next morning, we were lucky enough to experience a lavish Shinbyu parade, part of a very important novitiation ceremony for young boys becoming Buddhist novices. After the parade, the boys will have their heads shaved. The hair is caught in white cloths held by the parents and then buried in a sacred place. Then the child begins his first week's study of Buddhism. The boy in this particular ceremony was unusually young (they are usually around ten-years-old) and I think he was more interested in his juice box than the teachings.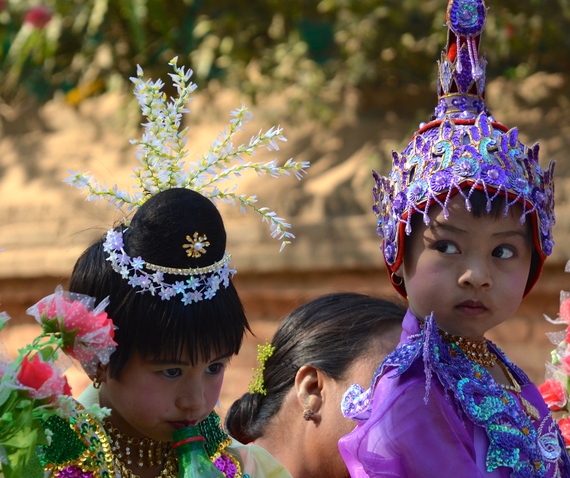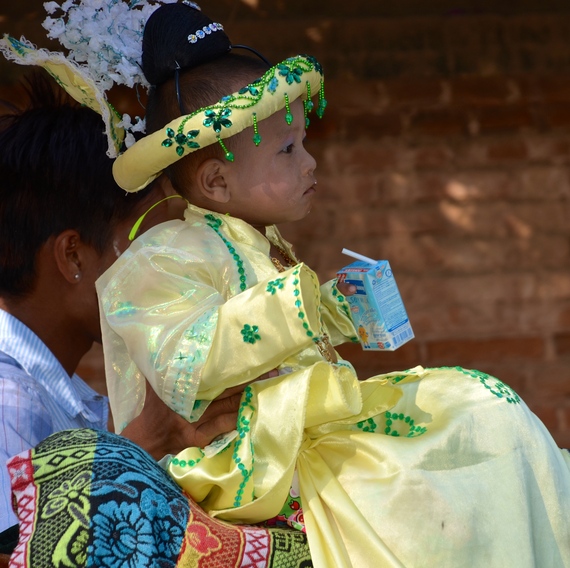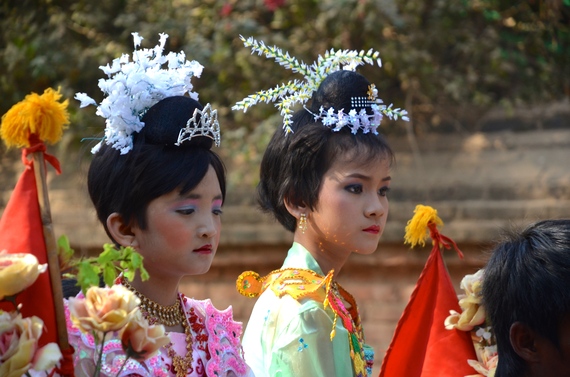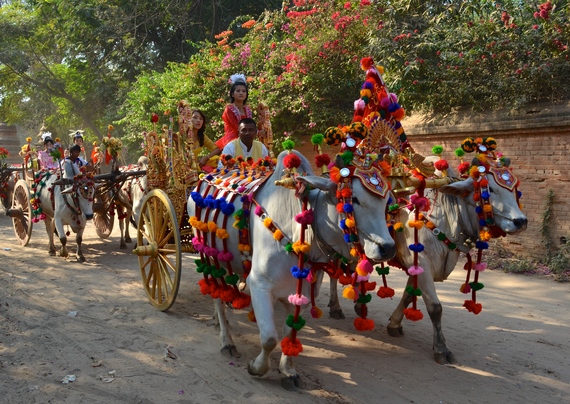 You can't help but wonder if this charming, quiet town with its nascent tourist industry, currently without hawkers and honking motorcycles, will be as jam-packed as Angkor Wat in a few years. We are lucky to have seen it when we did.