By Alison van Diggelen, host of Fresh Dialogues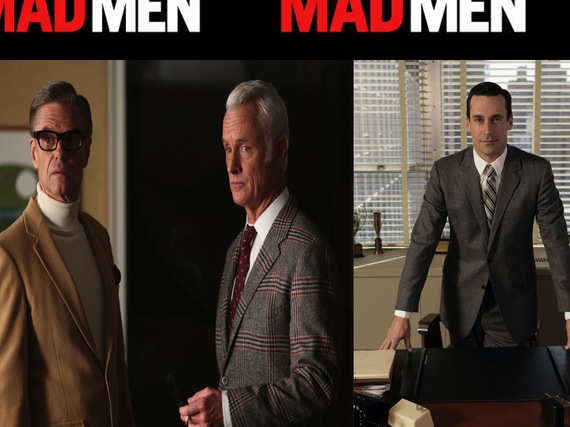 It's amazing who you bump into at Silicon Valley conferences! Last week, it was Harry Hamlin of Mad Men fame. Turns out he's a huge fan of Tesla Motors and Elon Musk. I put my Mad Men zeal aside and we talked about his favorite electric car; the growing need for clean energy and why he thinks nuclear fusion, not wind and solar, is the answer. (Here's a little primer on nuclear fusion if, like me, your physics is a wee bit rusty.)
"I will never buy another internal combustion engine car," Hamlin says. The Mad Men star is completely enamoured with his Tesla Model S and says it outperforms any car he's ever driven, and he's driven them all during his long acting career: from Aston Martin to Ferrari and Lamborghini to Porsche.
We discuss his vision for a clean energy future and he gives us a lesson from Einstein on nuclear fusion. You may notice a big smile on my face when he launches into an explanation of E=MC Squared. It was one of the most surreal moments in my eventful interviewing career. Hamlin may be a pretty face, but he's also quite the intellectual.
He eschewed questions about his investments in clean energy, however Michael Kanellos of Forbes has written about the secretive company, Tri-Alpha Energy, with which Hamlin is connected. Kanellos also points out, that although nuclear fusion offers a tantalizingly abundant source of clean power, it's not that easy to produce at scale. Hamlin may find it easy to "drive green" but the clean energy bit is still a work in progress.
In other news, Hamlin confirmed that Mad Men is "an ongoing project," so I think we safely can conclude he survives this weekend's series finale. He also told me about his upcoming independent movies: The Erotic Fire of the Unthinkable, in which he plays "the anti-hero" (Hamlin claims it's not as X-rated as his sounds) and The Fourth Noble Truth, about Buddhism recently won a prize at the Sonoma Film Festival.
The interview was recorded at the World Energy Innovation Forum held at The Tesla Factory in Fremont, California on May 14, 2014.
Check back soon for my interview with Forum Chairman and host Ira Ehrenpreis.
See more celebrity interviews at Fresh Dialogues, including Meryl Streep, Martin Sheen and Neil deGrasse Tyson.