Has everyone seen the most adorable animated GIF out there? Take a Time Out and a big step back from world events and worries. This is officially the end of summer, and here's a breath of happy, fresh air!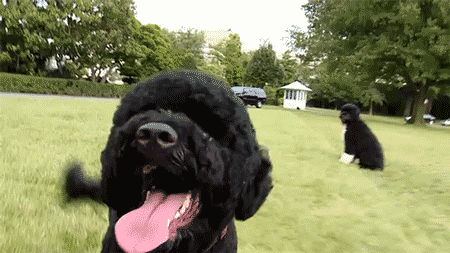 Sunny, new companion to Bo in the White House dog house, strolls on fresh lawn, tongue a-loll, with curly fur blowing in the wind.
For added zest, note Bo's white paws planted firmly in the clover. A white gazebo in the distance and a black Secret Service SUV for good measure.
Welcome Sunny -- and who named you (so well!)?
Image Credit: WhiteHouse.gov