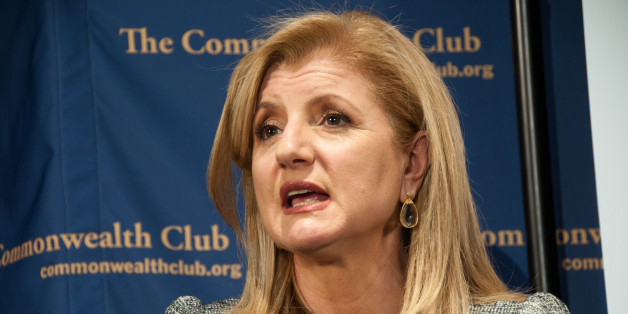 The aircon hit me like a cool blast as I stepped off the tarmac into the terminal. It was May and the Indian summer was in full swing. The pilot had reported a temperature of 99 degrees Fahrenheit, and I fully believed him. I had landed in Coimbatore, a small, industrious city in South India. My final destination was about 25 miles away, an ashram tucked away in the embrace of a forested mountain.
Sixty minutes later, the cab came to a halt on a pathway and my bumpy ride came to an end. I was expecting a board that said "Isha Yoga Center," but instead, my eyes were greeted by thickly wooded forest around me.
I was here for an "Inner Engineering Retreat," a yoga program that I had signed up for after an unlikely series of events. One night, having stumbled upon a YouTube video of a discussion between Arianna Huffington and a bearded mystic, I was intrigued enough by the apparent dissimilarity between these two individuals to watch. They traded insights on stress, media and global and personal peace, as I took in whatever I could between one Greek and one Indian accent.
Halfway into the talk, they began to discuss death and our mortality. The fact of life that I would cease to exist some day hit me like a ton of bricks when I watched that video. As I listened to the two of them, I began to see that the line between life and death is so flimsy. I kept thinking, "I was born, I'm here right now, and I'm going to die someday. That's it?!" Everything I knew could vanish tomorrow without any warning. All my friends, ideas, money, everything I considered mine or myself could just disappear. And what would be left? That was a cold, ruthless thought that left an immense void within me.
So thanks to Google, I found out that the bearded mystic was called Sadhguru, and he had established an ashram in the south of India with a community of volunteers and teachers. And I did the unthinkable -- I flew there for a yoga class.
It was a short program -- just four days. I had always thought of yoga as winding yourself into a pretzel on the pretext of exercise. Not anymore. The 21-minute meditation I learned reached into me, past my body, mind and emotions, to unwrap pure, unadulterated life. Layers of mental and emotional baggage peeled off. A little flame of clarity lit up and suddenly life became vibrant and rich! I felt cleansed. During those four days, there had never been any promises or guarantees from anyone. There was only a quiet, unstated assurance that continued practice could change the very fundamentals of how I experienced life.
I went back to my routine. It was all the same, but the new life-energy playing in me made me so alive. The same situations and people became a joy to be with because happiness was no longer an aspiration. I didn't need anything or anyone to be happy. It was just a natural part of my life.
Then one day, Khalil Gibran clinched it when in The Prophet, he speaks of some people who give not to "...seek joy, nor give with mindfulness of virtue; they give as in yonder valley the myrtle breathes its fragrance into space. Through the hands of such as these God speaks, and from behind their eyes He smiles upon the earth." How can you say no to Khalil!
So I decided to spend a few months in that little ashram on the other side of the world, to plant trees, teach kids, help those who come like I once did, and be part of a community where everyone is lovingly obsessed with sharing joy and happiness with their fellow human being.