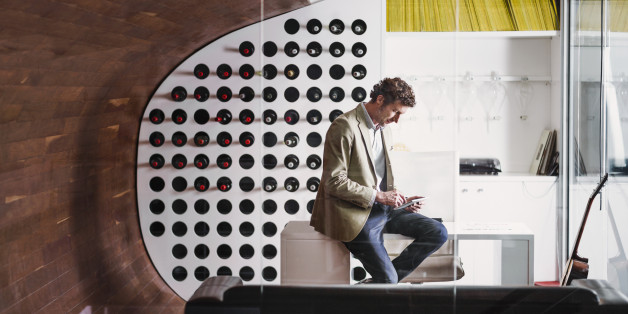 June is here and spring is making its exit. Summertime is chock-full of ball games and barbeques with family and friends. Unfortunately, we can't be outside and playing all the time. Whether we are home-officed or pull long hours of after-hour work, your workspace should be a productive, happy, balanced, and even energy-efficient space.
Home Office Makeover
During the summer months some people like to work from home more often and be outside. Forbes says that over 30 million people find themselves working from home. Creating an effective workplace where you live can be challenging. Here are some ideas to have a good work environment in your home.
Paint with Color
The color of your space is just as important as the space itself. Choosing the right color can have an effect on your mood. Most people spend anywhere from four to eight hours working so you want to make sure you choose a color that brings out the best in you. For example, green evokes a feeling of tranquility and composure, so it might be a great option for those with high-stress job duties.
You can also mix up the colors of your office equipment too. Trading out boring black staplers, letter trays, pencil cups, and tape dispensers for colorful and stylish versions will help boost your mood and your productivity as well. Adding colorful organizers, such as magazine files, storage boxes, file folders, and more will not only help your work go more smoothly, but will also brighten up your workspace.
Leverage Natural Light
According to a recent study, more people that spend time in natural light than artificial light increase their productivity and alertness. Open up the curtains and blinds and make the most out of natural light by using mirrors to open and brighten the office. If you can afford it, sky lights and replacing interior solid doors with glass doors are great options as well.
Keep Energy Costs Down With Fans
During the summer months, a lot of energy and money is used for air conditioning. In fact, the average U.S. household electric bill for June through August is expected to total $395. Part of this is due to doors and windows not being properly sealed to keep the cold air in the facility. Although under used, ceiling fans are an opportunity to reduce the energy bill and still keep the office cool and comfortable.
Picture Switch
Switch up the pictures you have around the office, whether it be the picture itself or the frame. Work with different picture sizes and themes to appeal to everyone in the office. Sometimes repurposing elements we already have makes the space feel different. Believe it or not, the brain responds to novelty very positively: It stimulates our brain and motivates us.
Pick a Desk that Works For You
There are plenty of work desks to choose from. Office supply stores like Staples, Office Depot or even Walmart are good locations to find a variety of desks. Some are stylish and some are better for your posture. The new-age idea is the electronic raising stand-up desk. Sitting all day is not good for your body. An electronic raising desk can give your body the balance it needs to stay healthy. You can also make your desk a project by going to the local Goodwill and buying a cheap desk. Add a little paint and make it look brand new.
Separate Work and Leisure
Pick a space in your home that is easy to keep separate from your living space. The worse idea is to have your desk in your bedroom. You will always feel like you're working. You can turn a spare bedroom into an office which makes it easier to turn your brain off from work mode once you step out of the room.
Energy is a constant force in the universe and surrounds us in everything that we interact with: including our workspace. Our external environments set the stage for your inner harmony and even motivation, so it's important to have a workspace that is equally functional and positive. As you get ready for the summer months ahead, remember to bring in more natural light and brighten the mood with new paint, new office décor and your own personal workspace at home.