We first learned about Eliana through Geena's friend Maki, who founded a really successful trans website. At the time, she'd been stranded in Hong Kong for four months.
Her story starts in Colombia. As a trans woman, she was treated miserably. After a particularly brutal beating, she decided to pursue her dream of becoming a pharmacist and scientist, and fled to Taipei, where she got a scholarship and began to live her life anew.
After a year in Taipei, her visa was set to expire. The only consulate that would renew her passport was in Hong Kong.
Since she moved to Asia, hormones had dramatically altered Eliana's appearance. As you can see below, she is a woman.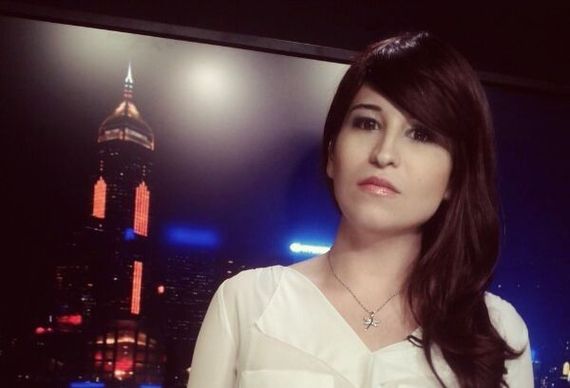 Contrary to her appearance, Eliana's passport had a former male name and gender marker. The immigration officials in Hong Kong immediately flagged her, stopped her, searched her, and subjected her to a dehumanizing interrogation. Geena had encountered a similar situation when she traveled through the Tokyo Airport, except her ordeal only lasted hours. Eliana's has lasted months.
She never left customs detention. Colombia would not verify her identity, and subsequently her request for a new passport was denied. She was suddenly without nationality.
Taipei immigration refused to allow her to return without a valid passport. She was stranded in Hong Kong.
It was at this point that Eliana and Geena started communicating via Skype. She talked about the direness of her situation living in an apartment the size of a closet, unable to earn an income, stripped of her nationality, and separated from her loved ones.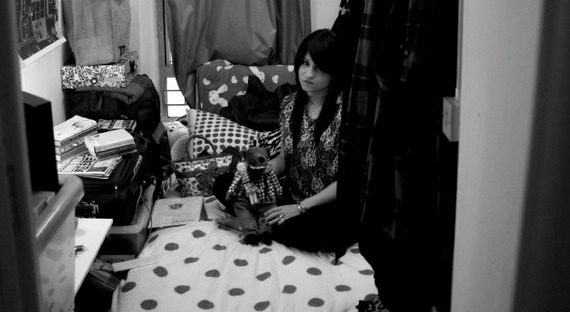 She talked about her boyfriend, and her mom back in Colombia. Hearing their voices, and talking to them, was the only way she sustained hope.
Geena and Eliana finally meet in person this May, when G went to Hong Kong for International Day Against Homophobia and Transphobia. Geena spoke at a Candelight Vigil, in remembrance of those LGBT individuals who have faced discrimination and violence. In this photo, she'd just spoken at a TEDxHappyValley event about what it means to be trans, and the need for more progressive gender marker policy.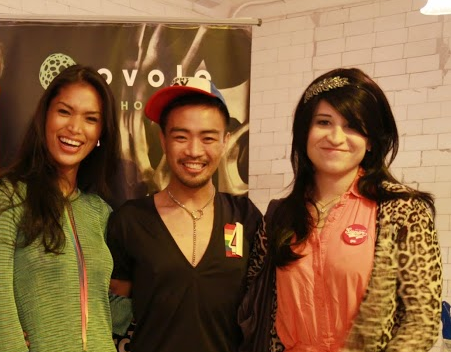 Eliana's struggle represents the kinds of injustice trans people face everyday. Her only choice, in the end, was to have the UN classify her as a refugee -- in other words, a person without a state.
Eliana continues to struggle against discrimination, violence and extreme distress. The activist community in Hong Kong continues to advocate for more comprehensive, inclusive gender recognition policy; at present, transgender Hong Kong residents are required to undergo surgery before the government will allow a change in gender marker. Activists ultimately hope that the HK government will move towards the same Gender Recognition Act that the UK has successful adopted.
Our vision is for a world where governments recognize the right of every individual to self-identify. The more we spread information and awareness about what it means to be trans, the rates of violence and abuse will decline. Eliana's ordeal is completely preventable; she should never have suffered such an intense bureaucratic nightmare.
Please join us by becoming part of Gender Proud's work; visit www.genderproud.com to learn more. Also, feel free to drop us a line at hello@genderproud.com.
This post has been updated for clarity regarding the current state of transgender rights in Hong Kong.