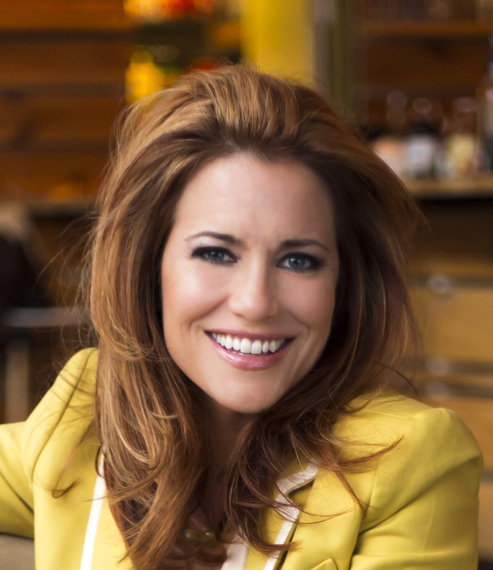 There's no shortage of stories of the careers that have been launched, or significantly propelled, during the three-week mega-event that is SXSW. If you're in Austin this month, here are a few of the female trailblazers you'd be lucky to meet.
1. Princess Reema Bint bandar al Saud
The powerful Saudi Arabia-based women's health activist and global executive was educated at George Washington University.
What she's speaking on this year.
2. Ava DuVernay
The director of the Oscar-nominated film "Selma."
Where you'll find her.
3. Paola Antonelli
The Senior Curator at The Museum of Modern Art will be speaking on design.
Topic to discuss: Her very-cool Twitter handle, @CuriousOctopus.
4. Shiza Shahid
The co-founder and global ambassador of the Malala Fund.
Dress to impress: You can hear Shahid March 19 at Neiman Marcus' Make Some Noise event taking place on Austin's popular Rainey Street. Other speakers at the three-day event, which is open to the public, include Rosario Dawson, Jenna Bush Hager and Laura Dern.
5. Ingrid Vanderveldt (pictured above)
The founder of an initiative that seeks to empower a billion women by 2020.
How to chat her up: Tell her what you love about Austin, since she lives there. One place you'll find her is speaking at the United Nations Foundation's event.
6. Allison Lichter
The Social Media Editor at The Wall Street Journal.
Maybe you'll find her walking with: Kai Ryssdal, host of "Marketplace" Radio on NPR, her co-panelist at SXSW.
7. Heather Brunner
The CEO of Austin-based WP Engine, a force in the hosting world that specializes in powering WordPress sites and apps.
Topic to discuss: How WordPress has changed your life and your blog.
Where you'll find her at SXSW.
8. Bethany Joy Clark
The Director of Global Customer Engagement & Community for TOMS.
Her session will be packed, so maybe you'll bump into her: at the TOMS store in Austin or the al fresco spinning session TOMS is sponsoring on South Congress.
9. Elizabeth Gore
The first-ever Resident Entrepreneur at the United Nations Foundation.
Chat her up about: The Protein Journal's Gender Issue. She'll be speaking on shifting gender roles at Women In Tech, a salon-style by-invitation event called "Women In Tech," hosted by Protein.
10. Kate Walmsley
The digital director at Topshop.
To find her, try to sweet-talk your way into: the extremely-popular Decoded Fashion Mentorship Hub.
11. Sara Wilson
As head of Strategic Partnerships, Fashion & Lifestyle for Facebook and Instagram, Wilson (a former editor for The Huffington Post) helps leverage the presence of public figures and brands on social media.
What she's speaking on: how "technology has democratized fashion week."
12. Sophia Amoruso
The founder of Nasty Gal will bring a little bit of L.A. to SXSW this year.
13. Hayley Barna
The Co-Founder & Co-CEO of Birchbox.
Maybe you'll find her walking with: The Bag Snob, her co-panelist at "What Fashion Can Learn from Female-Led Companies."
14. Karlie Kloss
The youngest-ever Victoria's Secret angel and the founder of Karlie's Kookies, a philanthropy-minded partnership with Momofuku Milk Bar that benefits FEED projects.
What hashtag she'll be using at the fest: #SXstyle