I know what you're thinking. Sell my soul? Completely lose my moral compass? Go against everything I know to be right in order to gain something I long for? That I've rejected #teamlight and I'm now on #teamdark?
No my friend, quite the opposite actually.
"Fake it till I make it" isn't something I've ever longed for or have been able to do. No, but thank you. I prefer to be genuine when creating and expressing myself. Whether I'm writing an email, a blog post or creating the next Balance Box offering, it's coming from something inside of me #thankyouverymuch.
Many people have told me that it's not smart to be so honest, especially in the corporate realm. They told me I need to "watch what I say." I have to admit: I've always been a bit mouthy. When I shut up, when I suck it up, I'm miserable. But when I ask, and when I'm honest about my intentions, I've always received what I wanted, or some variation of it to tide me over.
When you own a business and you're out there, people are interested in the triumphs, the tribulations, the ebb and flow of your biz. People resonate with your stories, and believe it or not, they want to hear about the good, the bad and the ugly. They desire to hear the stories that make you human. The stories make you real. The stories make your business, you.
While my branding and strategy could use some tweaking, I'm 100-percent positive that my business is where it's at because I'm selling my soul. I run my business on feeling good. I'm allowing the journey to transpose and unfold as it's supposed to, instead of being focused on the destination and the dollar sign. And it's so freakin' fulfilling. Everything I do needs to feel good. I create to make others feel good, too. (Thank you Danielle LaPorte and her Desire Map program for helping me to flip my goals in this way.)
I stumbled upon Marie Forleo and Danielle LaPorte at just the right time. These two women know a lot about soul, and everything about selling.
Even though their programs were big investments in regards to my bank account, I listened to my gut and didn't look back. There was something about both of their programs that not only sold me, but settled well within my soul.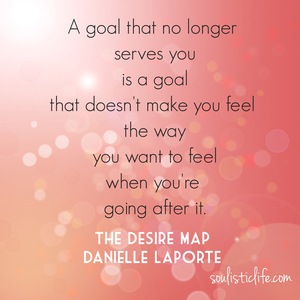 Selling your soul has a bad connotation. Strike that. Reverse it. What if instead of selling, we are souling to sell? What if entrepreneurs thought about the message first and the dollar sign second? I've never understood why "selling" has to seem so damn... evil?
Marie Forleo taught me that it doesn't have to be. (Thank you, Marie).
Running a soul-based business isn't about tricking people. It isn't about soaking people for all they are worth or instilling a certain fear that they "need" a product or service. Running a soul-based business involves highly conscious decisions and decision making. It involves listening to your gut even when your mind (and others) steer you a different direction. It involves risk, but doesn't all business involve some amount of risk?
As Ms. Forleo said, "Soul sellers are the stewards of the future. They'll show you the inside of who they are, and by doing so, get you in deeper touch with the beauty within yourself."
I'm not encouraging you to drown out your accountant, financial advisors and branding expert. What I am saying is to listen to those who believe in your message. Surround yourself with people that will not only lift you higher, but whom you can also learn from and teach to, and those who understand you clearly and know what your (soul) business is all about.
Your brand and your message should be you from the inside out. Even if you have a product based biz, how you run your biz, how you respond to your customers, complaints, the VP, your assistant and the janitor will shine through your freshly cleaned windows.
"Whenever you witness great art coupled with great profitability, you're in touch with someone who knows the value of creating, innovating and selling what they believe in from the depths of their being. Because if you're not selling your soul, what are you selling?" -- Marie Forleo~
But the reason why I'm here, why I'm writing and why my business is growing is because I made a decision to sell my soul. I didn't sell my soul to the devil. I sold it to everyone who will listen.
I've said #$%k the rules (more than once), but I haven't turned into this badass callous person, and neither will you. It's actually quite the opposite: by selling your soul, your story, your message, you will become more relatable. Your brand will be more authentic and you will in turn sell more of whatever you are selling. By selling your soul, you are organically creating what needs to come out -- there is no metacognition.
Because if I can't sell what's in my heart and soul, then I can't sell anything.
I've found the right mentors and people to surround myself with. If you'd like to learn more about their programs, visit me here.
Stay tuned for my recommendations and part deux of selling your soul!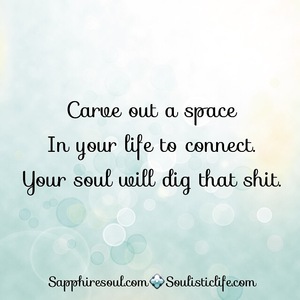 Allison Dailey is the Soulistic Life Stylist and mamapreneur of Sapphire Soul, the holistic subscription box made for self-care and strengthening the body-mind-soul connection. She's also creator of Soulisticlife.com, a lifestyle blog for the soul. As a Desire Map Facilitator, product maven and modern-boho mentor, she believes in balance, having it all, immeasurable creativity and love.
Allison resides in Michigan with her husband, small soul and two fur-babies. She enjoys a good yoga and bff sesh, Starbucks green tea lattes and lazy Sunday Fundays. She loves running her soul-based biz from home and connecting with people all over the globe.