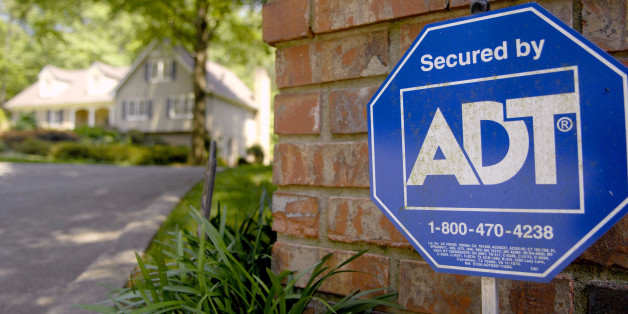 Back in the media Dark Ages (i.e., pre-Twitter), millions of consumers would get their daily news from venerable newsmen and newswomen like Walter Cronkite during "CBS Evening News" or other nightly news broadcasts (For those too young to remember, Walter Cronkite's CBS Evening News was that day's "Must See TV"). Today, consumers are turning to less traditional mediums to get their daily dose of news and current events, such as "The Today Show" or "Live With Kelly and Michael." Not to say one medium is better (well, one is better), but that they are different.
Now imagine if in the middle of Walter Cronkite's nightly report on the Watergate scandal, he praised the Watergate Hotel's concierge services or, when he spoke about the JFK assassination, he lauded the wonderful training Lee Harvey Oswald received at the United States Marine Corps. At a minimum, you would expect Mr. Cronkite to identify the paid messaging in the report by disclosing that "This commercial message was brought to you by The Watergate Hotel," or "This report was paid for by the U.S. Marines." Similarly, you would expect Kathie Lee or Hoda to disclose any paid messaging when they endorsed marketer's products on their less traditional news mediums. (Please note that this is only a hypothetical and we do not mean to tarnish Mr. Cronkite's good name and character or compare him in any way to Kathie Lee).
The Federal Trade Commission (FTC) would also expect that relationship to be disclosed, as evidenced by its recent settlement with the home security company, ADT LLC (ADT). The settlement resolved FTC's claims that ADT's spokespeople failed to disclose that they were paid spokespeople for ADT when they endorsed ADT Pulse monitoring products on national and local television and radio news programs and talk shows, including on NBC's "Today Show" and on websites, blogs and other online materials. According to the FTC, ADT scheduled the media interviews through its booking agents, often providing reporters and news anchors with suggested interview questions and b-roll footage. Then the paid spokespersons were identified on air as an expert in child safety, home security, or technology and were interviewed as part of a news segment on a topic related to his or her expertise. The FTC claimed that during the course of the interviews, the paid spokespersons provided favorable endorsements of the ADT products but failed to mention their relationship with ADT.
Under the settlement, ADT agreed that it would: (i) not misrepresent that a discussion or demonstration of a security or monitoring product or service was an independent review provided by an impartial expert; (ii) clearly and prominently disclose any material connection between an endorser and ADT; and (iii) take reasonable steps to remove the demonstration, review, or endorsement by an endorser with a material connection to ADT currently viewable by the public that did not meet these standards.
The settlement, however, is noteworthy because of its "compliance" provisions, namely, because it requires ADT to provide each endorser with a clear statement of his/her responsibility to disclose clearly and prominently in any televisions appearance, blog posting or other communication the endorser's material connection to ADT. ADT is also required to implement and maintain a system to monitor and review its endorser's disclosures, including monitoring their television and radio appearances, websites and blogs. Last, ADT must immediately terminate its relationship with any endorsers who misrepresent their impartiality or fail to disclose their material connection with ADT.
The FTC's latest settlement should serve as reminder to all marketers that they need to ensure that their spokespersons are disclosing their material connections (e.g., payments or free products) when endorsing the marketer's products in non-traditional media, such as talk shows, blogs and websites. According to the FTC, it is not enough for marketers to remind their spokespeople about their duty to disclose but marketers should be monitoring their spokespeople's compliance, including their television appearances, blogs and online communications.
Sadly, I must conclude this article, as TMZ is on and I need to get my daily dose of news and current events....