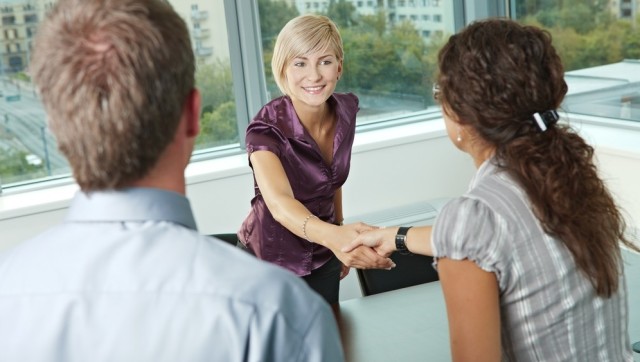 So now we know: Obama is signed on for another four years. All the predictions and projections of the last several months will begin to give way to action and results (we hope) as his second term progresses. Healthcare, the national debt, jobs, foreign policy, education, and others will share a piece of this president's focus over the next four years. On the home front, many of these issues intersect at the workplace.
The president is still left with a Republican House of Representatives and unless we do something about it, it will still be difficult for change to happen in Washington D.C. So as I see it, our role as citizen and agent of change becomes more important. Whether or not Barack Obama was your candidate, he is our president. Our job now is to help him and others in Congress understand the bearing key workplace issues place on our economy, our morale and overall well-being as a nation. Their job is to listen and respond accordingly. Topics such as pay equity, flexibility and other workplace advancements should be considered, discussed, examined, debated and acted upon.
There are many viewpoints and considerations to take into account when discussing workplace issues. Regulations are needed to move us forward in regards to pay equity, but many aspects of the workplace are more nuanced and require an attitude and paradigm shift. Take workplace flexibility as an example. If only working mothers are seen as needing concessions -- like "needing" flexibility to take care of the family -- then current perceptions that flexibility is just a women's issue won't change.
Here's where the conversation largely falls flat. Flexibility isn't about getting home early to put dinner on the table... Mom. It is an important human capital strategy for businesses of all sizes and should be discussed in that context. Job growth was a key campaign topic and now a (returning) official issue for President Obama. Organizations are struggling to fill their ranks, even in this "buyer's" market. They claim job seekers lack the "necessary skills" for open positions, but in actuality, their lack of progressive change and inability to alter perspective is holding them back.
Flexibility should be discussed in a different way. It is a universal need, and by reducing the rhetoric to soccer moms and school plays, we are denigrating the important work that so many organizations, leaders and advocates are doing to advance the dialogue. Once we shift our focus, flexible work options become more of the workplace norm for all professionals and not just one more stumbling block for women in the workplace. And, once we have flexibility and a results-only work environment in place in the private and public sectors, we will see an increase in employment, the economy and the GDP of our great Nation.
In this president's words: ... And whether I earned your vote or not, I have listened to you, I have learned from you, and you've made me a better president. And with your stories and your struggles, I return to the White House more determined and more inspired than ever about the work there is to do and the future that lies ahead.
So the question moving forward: How will we hold ourselves and this government accountable for making workplace issues a priority? The sharing of best practices and results should take center stage. Companies should laud their efforts and offer support for like-minded organizations. Congress, advocacy groups and professional organizations should make their voices heard through forums like the recently held Workflex Conference by the Society for Human Resource Management and the Families and Work Institute, and the 2010 White House Forum on Workplace Flexibility.
How do you plan to be part of the conversation and effect change? Like one single vote, a single voice can help bring about a transformation of the U.S. workforce. Think what we can do together. And, Mr. President -- if you are listening -- I'm happy to help you with this important initiative.