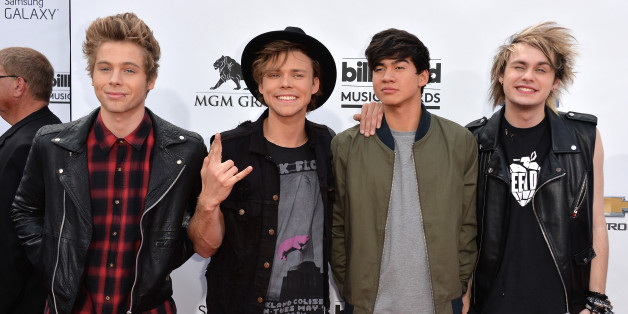 The Australian pop-punk band, 5 Seconds of Summer, have taken the world by storm. However, they've already won over my heart. I have been a fan for a long time, but their global success has my fan-girl heart swelling.
The boys have been toured with One Direction last year, and are joining them again this year during part of the Where We Are tour. I saw them at their headline show in Wallingford, Connecticut, and fell even deeper for the band. There are so many reasons to love this band.
1. Their Music
One reason to love 5SOS is their music! (Duh.) The songs they sing, such as "She Looks So Perfect," "Don't Stop," "Good Girls," etc., automatically put you in a good mood when you listen to them. You want to dance around and sing the lyrics at the top of your lungs. (I know I do when there isn't anyone home.) There is a punk/rock vibe to most of their songs. Everyone in the band is amazingly talented with vocals, and the instruments they play. Other songs they have preformed, such as "Wherever You Are," "Beside You" and "Amnesia" are heartfelt, and can cause tears. They're incredibly talented.
2. Their Performances
If you've ever seen a 5SOS live performance, you'll know that the entire place is electric. When I saw them, the entire theatre was buzzing with excitement. The boys have so much energy on stage -- it's incredible. Their energy filled the entire building. The whole band seems to be in their element when on stage. They cover every inch of the stage, jumping around, sharing their excitement. They're passionate performers, losing themselves in their music.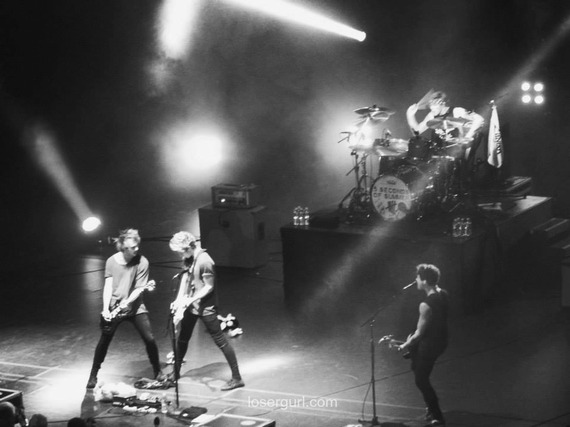 3. The Members
Each member adds another reason to love 5 Seconds of Summer. The band has an amazing dynamic.
Ashton Irwin, 19, is the drummer with dimples.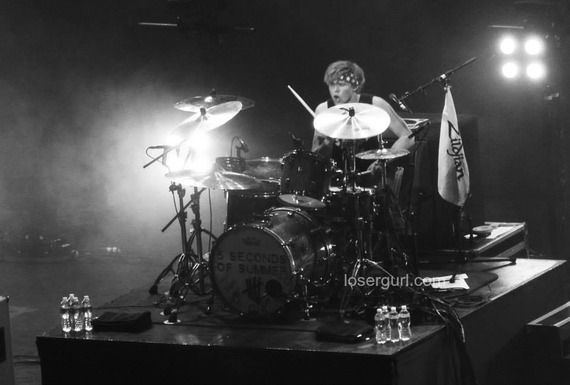 Michael Clifford, 18, is a guitarist with the hair of many colors.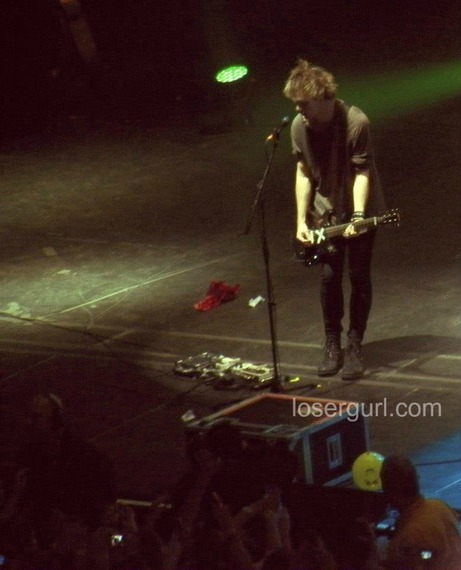 Calum Hood, 18, is the bassist with a smile that could melt your heart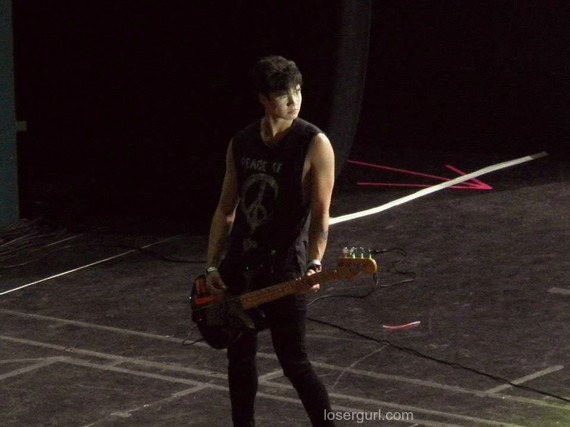 and Luke Hemmings, 17, is a guitarist with amazing blue eyes, and the lip piercing.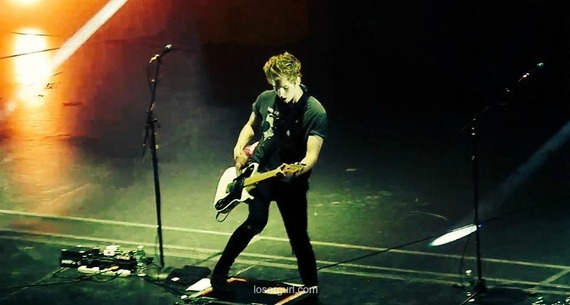 While being attractive, that's not all that draws people to this band. Each of their personalities makes the band lovable. Ashton is a bit dorky, but in a cute way, with his different types of laughs. Michael is sarcastic and a bit sassy, and has a bit of attitude, but overall is such a sweet person. Calum is easygoing and fun, and seems like an absolute sweetheart. Luke is a bit quiet, but his slight awkwardness is endearing. All of the boys are hilarious. Every interview and performance you see of them is sure to make you laugh.
4. They're Themselves
5 Seconds of Summer don't seem to try to fit the mold, and they embrace their quirks. They seem like the type of guys you want to be friends with. They look like they have a lot of fun together, and seem to be best friends. They have a very chill aura around them. The boys don't try to hide who they are. It seems as if you know them, just by watching videos and reading their daily tweets. It's easy to feel connected to them, even if you've never met them.
5. Support
One of the best things about 5 Seconds of Summer, is that the band is extremely supportive of their fans, and vise-versa. The band often voices about how much they love their fans and how much they appreciate their support. In fact, they call their fandom a family, the 5SOS Fam. They tweet their fans, remind them that they're loved and that they're beautiful. They remind them that someone out there does care about them. The 5SOS Fam is incredibly supportive of each other, and help each other get through tough things together. It's amazing to hear stories of how music has saved lives, and this band is definitely a contributor to that.
Have you ever liked a band for more than their music, but for their whole package? That's how I feel about 5SOS. Check out why I think 5SOS thinks EVERYONE is beautiful!