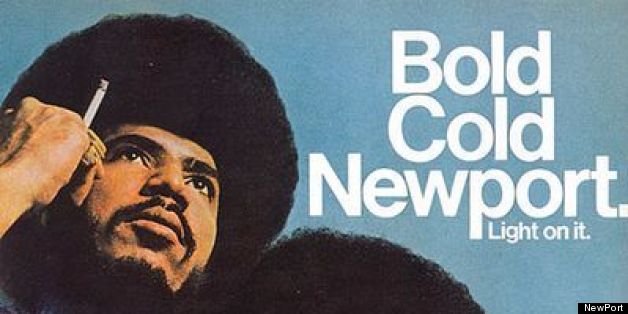 Whenever I see a really big afro in bustling NYC, I get the feeling it's winking at me, saying, "Remember me? Bowm, chicka, bowm bowm." When an afro sighting is followed up by a throwback cigarette or e-cigarette advertisement on a bus shelter I don't smile, I disassociate for a moment-genuinely confused what era it is. I mean, hey, I thought cigarette advertising was banned, so I thought. I looked into it. In 1997, the Tobacco Master Settlement Agreement banned outdoor, billboard and public transportation advertising of cigarettes in 46 states, but because e-cigarettes do not contain tobacco, they don't need to follow these rules.
These new advertisements, like those of the seventies, deceptively make smoking, or vaping, as the e-cigarette smokers call it, appear safe. While the e-cigarettes do not contain tobacco, they contain nicotine-which only makes them slightly less harmful than regular cigarettes. What I find most frightening about the ads is that in the three seconds the human brain generally dedicates to any form of communication, the only impression a young adult may be left with is cigarettes are safe-electronic or not.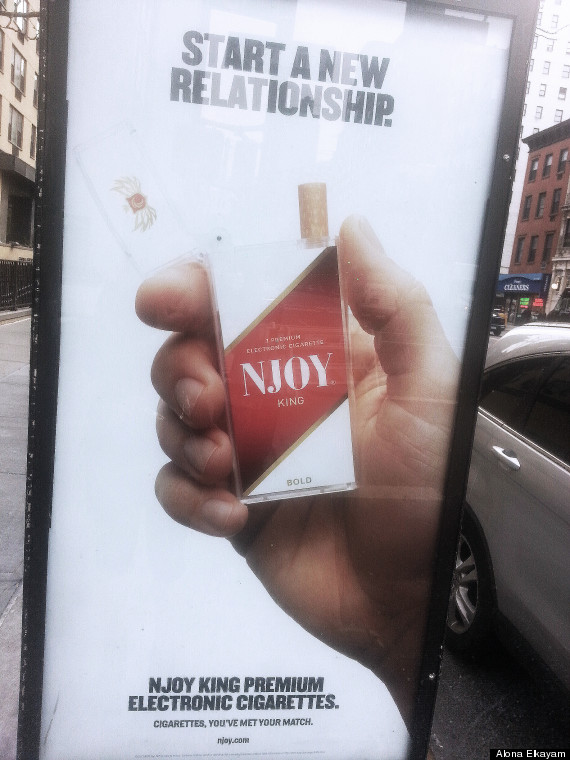 So drop the cigs, come with me and discover "an island vacation in the middle of New York City." The first time I walked into Miss Lilly's, my mind went to THE OTHER SIDE. A concept best described by Jon Stewart as "The concept of where you go through the tunnel and you take a chance, and ... make something better of yourself." At Miss Lilly's you were in a Variety store filled with all things reggae from jewelry to music in throwback 70's designed basement, a bakeshop with beef patties and smoothies and a restaurant with checkerboard floors and vinyl booths. It's this wonderful idea of an infinite experience-brand experience-where a space does not have to be regulated to a singular focus, but can morph into many human desires. You can say that I am describing Hard Rock Café, but it's story of the space that makes all the difference. Miss Lilly's isn't the only multi-use nostalgia spaces popping up around the city. If you can find Fulton Ryder, you should check them out too, but I can't tell you where they are located.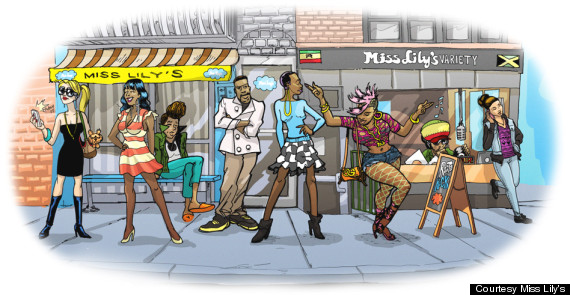 If you decided you wanted to take a chance of your own, make something better of yourself, you might want to think about crowdfunding your idea. If you've got a project and you don't want to touch your "family vacation fund," as Brian Meece, CEO of RocketHub calls it, that is reason enough to start a crowdfunding project. Projects range from science to film. From the Breaking Good project to discover how amphetamines affect the brain on a cellular level to the Veronica Mars film project that raised 5.7 million of the two million needed (more recently Zach Braff has raised over one million). Here is where I draw the line in the sand for projects: If you need $5000 for a passionate bookmaking project, go ask your parents or work a double shift, seriously. However, if you want to make a difference, and it has to be now and you really can't get the money, this is the sweetspot of crowdfunding. The crowdfunding projects we are hired to promote at my firm are those that will really "move culture forward" and where a substantial amount of money needs to be raised, beyond the family vacation fund. The benefits: Tell a great story, and you will get more than money, you will earn social capital, trust from your investors for your future projects, and the best thing? Press. With Kickstarter's traffic alone at 7.7 million visitors per month, whether or not you get funded, you will get awareness so use platforms like Kickstarter or RocketHub to also promote your personal or corporate brand.