With televised awards show for America's many obsessions like music, television, and film, I thought I'd create a glitzy awards show for the other thing we love to obsess about: FOOD. This years honor goes to the Brussels Sprout. I think Sarah Jessica Parker would agree with my choice (it's her fav). Here is the backstory.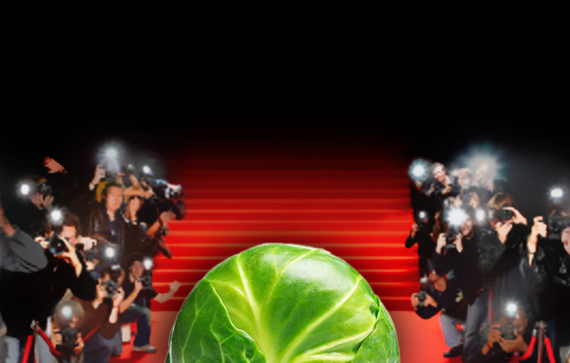 I did not go to your birthday dinner because I don't like big long elaborate dinners where "Yum" and "De-lish" interrupt important conversations about privacy and data or the growing trend in beard and beard accessories. Also, in general, I don't want to talk to you about your recipe for this or that or swap recipes. I eat and cook only to honor my well-oiled machine of a body and to keep my complexion radiant. I don't have an eating disorder and I don't hate food, but the idea of synthetic foods like Soylent appeal to me. I am a brilliant cook, but I don't want to discuss prep time, spices, and cookware with you.
About two weeks after hurricane Sandy, I went on a double date to Comodo -- a restaurant in Soho that some friends recently opened. I ordered, among other things, the Brussels Sprout Caesar salad. Boom. There it was. These little cabbages, danced in my mouth triggering enormous amounts of serotonin into my synapses. I closed my eyes and let out a long "Yummmmmmmm." It all made sense. Food obsession was demystified in a flash moment like the time I finally understood what DJ produced music really meant. That David Guetta and Daft Punk could be authors of music even though sounds or vocals were not necessarily their own -- just a quick note, I love Daft Punk and believe they mask behind a robot because they want their actors (vocalists, original music they sample) to get the limelight. So there I was with a sprout obsession connected to a lifestyle I did not understand: Foodyism.
I recently moved to DC during the polar vortex. I searched high and low-burned, slawed, or pickled for the tiny cabbage recipe that could stimulate the limbic area in my brain the way it had at Comodo. Nothing. I nearly gave up after lobbying the Comodo owners to open a restaurant here when Honey said we should try Blue Duck Tavern. "It's possible Blue Duck Tavern could connect you to the divine flow of the cosmos," he joked. We walked into Blue Duck and I was transported to the Sunday streets in Paris where all you could hear were the subtle clinking of glasses and silverware coming from the bourgeois dining rooms of those French families who had gathered for a meal after church. The host at Blue Duck sat us in a half-wall-made-of-glass enclosed cubicle called The Lincoln Room. You kind of want to pretend you are taking about really important things in this glass cube, especially since you are the nucleus while the bar-goers surround you. I did not have to pretend. I was there to get my sprouts on. Among many things, my Crispy Brussels Sprouts.
And then this happened: (picture of me having a #foodgasm). The second most perfect moment of the second most perfect day of my life.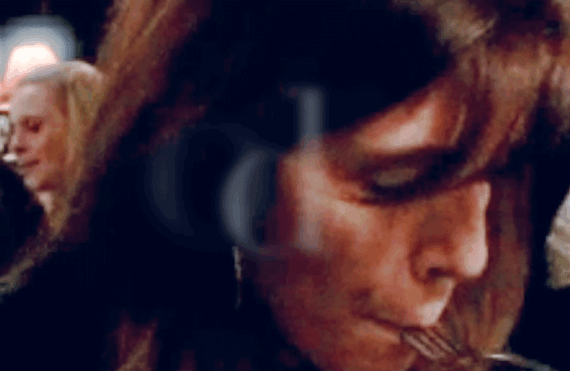 Oh and for the Super Bowl, here are some yum recipes you may want to try:
A creamy bacon recipe from Men"s Journal and healthy Brussels Sprout Chips from Popsugar.
Take your best shot and tweet or instagram me @brandinista your favorite healthy and heart attack-forming recipes will be for #Superbowl XLVIII.