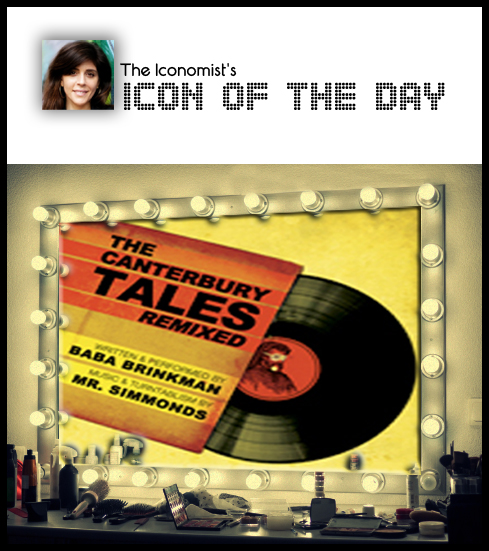 I had this great idea in 2005: Take one of the most influential writers of the 20th century, Samuel Beckett, and set his collection of work, How It Is, to hip hop. At the time, I'd imagined the ease of producing this piece and that all it would take was a phone call to David Byrne whose record label Luaka Bop would be the perfect home for this project. It would be short call, because my idea was so groundbreaking and he'd get it right away. The call would go something like this: "Hi David, this is Alona Fromberg-Elkayam and you need to know me because I've two words for you, I mean four words for you: Samuel Beckett and Hip Hop." And he'd have said "Alona, where did you come from? You are a visionary! Let's do it!" With David, we'd have no problem approaching Jay-z and other legendary rappers. I'd be 'honored to do this,' Hova would say and becoming emphatic about it he'd continue, 'we have to do this. Samuel Beckett must remain in our lexicon eternally.'
I was unprepared to dedicate my whole future to remixing literature and hip hop, but there is one man who is doing just that: Baba Brinkman. Mr. Brinkman had an even better idea. Since 1999, this rapconteur from Vancouver has been remixing Geoffrey Chaucer's lewd Canterbury Tales to the beats of hip hop. If you can't imagine, I will guide you and start with the visual at the Soho Playhouse in New York City. Take this incredible DJ, Jamie Simmonds, and put him stage left with a spotlight above him. He's scratching for seventy-five minutes and you can't help but stare at his fingers prancing on the vinyl. Then add Baba center stage. Then add video projection. Have you got the visual? As for the sound, take the tale of The Merchant, one of four Chaucer tales Baba translates from Middle English into rap using modern lexicon and references from high and low culture. Scarlett Johansson becomes May and Hugh Heffner, January. Baba moves across the stage, fronting with gestures and is as true to his literary heritage (he's got a Masters in English from University of Victoria) as he is to hip hop. Here's a little riff:
January became a dedicated monogamist
Instead of a misogynist, treating women like objects
It's funny how our attitudes change with our prospects
Yeah, marriage is a beautiful thing
Especially for those who are too old to swing
After the show, inspired to go back home and reconnect with my Chaucer collection, I reconnect with the Cabernet Sauvignon and M instead.
PHOTO GALLERY
Alona Fromberg-Elkayam's Icon of the Day: Chaucer Meet Hip Hop, Hip Hop Meet Chaucer