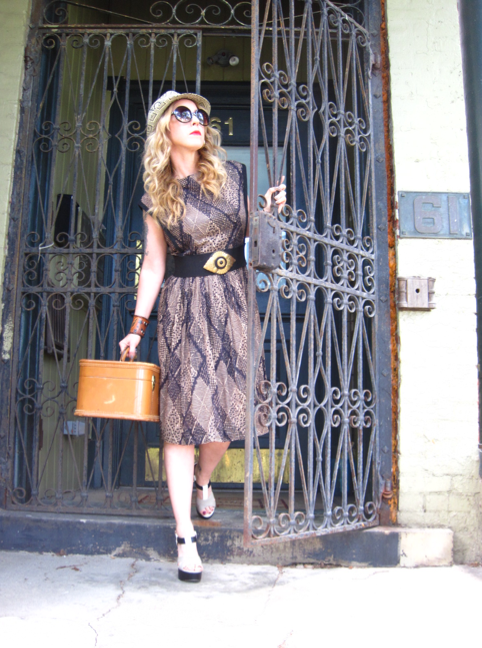 Vintage Dealer, Model and Stylist Cara Lundgren of Dolly Rocker, All Photos/Art Direction by Alvita Lozano
Ms. Cara Lundgren, a long time vintage collector, dealer and stylist in Detroit agreed to a collaborative photo shoot modeling her wardrobe and showcasing an eclectic urban look.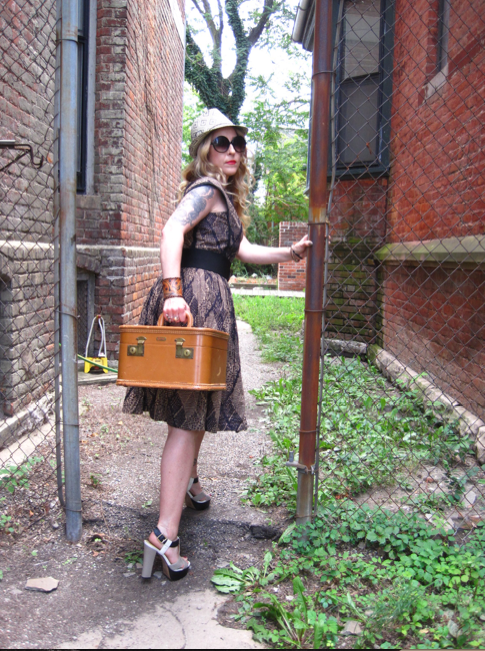 Best known for her tie-dyed vintage slip dresses and '70s boho rock goddess personal style, she wears a cotton argyle printed vintage day dress and styles it up with a stretch/cinch brass "evil eye" buckle belt, along with a mix of her favorite silver rings, an embossed leather bracelet, a straw woven hat with eyeglasses from Target and a pair of contemporary open toed platform shoes purchased at DSW on sale.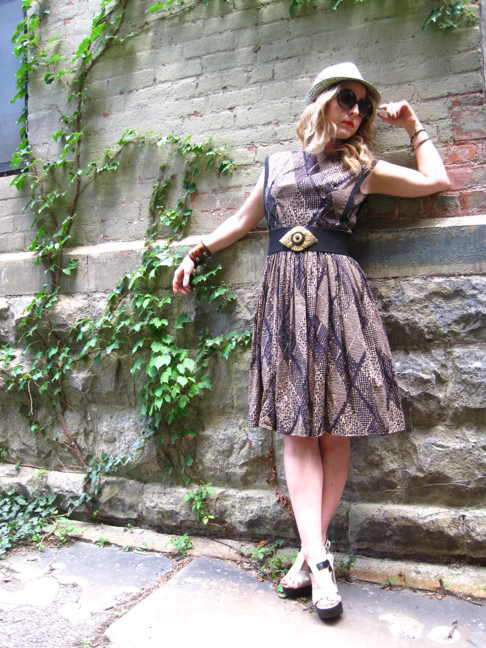 Ever the hunter of beauty and value, Cara admits to being drawn to garments that she feels can be translated into a contemporary look:
Vintage is not clothing of a bygone static era -- the best pieces are timeless and lend themselves to new trends. Mixing contemporary accessories with a favorite vintage garment is an easy way to make it work for you; it's what I love to do. As a vintage dealer I'm always learning, doing research and studying what I find.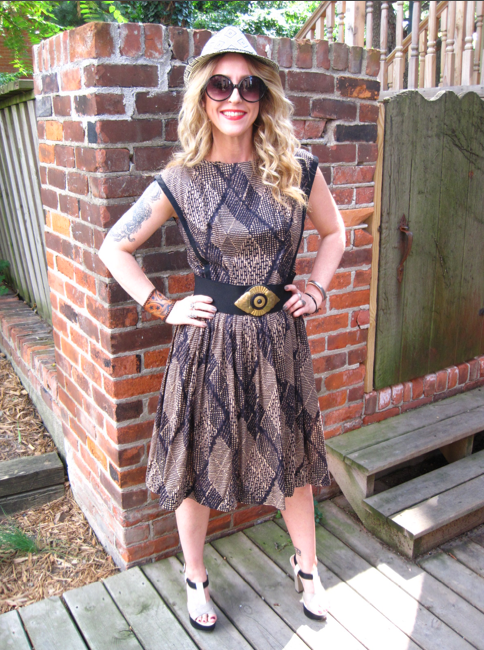 Some of my favorite vintage statement pieces have been purchased from Cara Lundgren a.k.a. "Dolly Rocker," who keeps an Etsy shop as well as a pop up space at The Rustbelt Market, in Ferndale, Mich.