My living space has always been a reflection of my personality. I'm a creative problem solver and a do it yourself kind of girl. I'd rather invent a cheaper alternative to home decor by using random materials around the house, and living on a college budget has helped me become more resourceful. Here are some DIY Room Hacks that I have created in my home that are perfect for college students.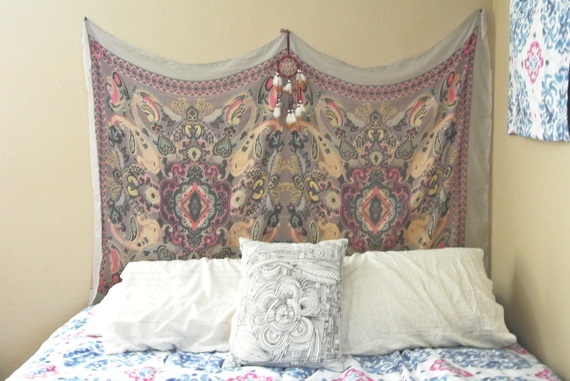 The Scarfestry
Tapestries are beautiful pieces of fabric with intricate visual design that can be pinned on the wall or used to cover furniture, and can run from $20-$60. I found a cheap scarf at Charlotte Russe and pinned it on my wall to mimic a headboard for my bed.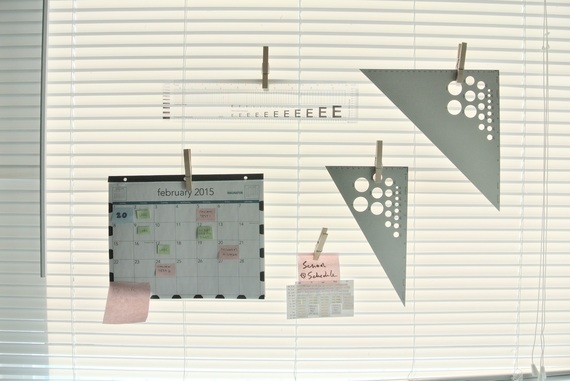 Clip It
I'm always making something at my desk, so I need to be able to access my tools without having to constantly dig through my tool box. I used clothing pins to clip the important things to my window blinds and to keep my tools in reach at all times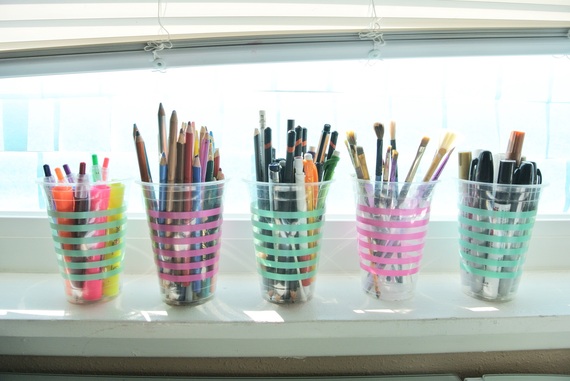 Reuse Party Cups
I am very organized. With so many different art and office supplies, I like to categorize and organize my creation tools so that I can find what I want quickly. Plastic party cups were available and the perfect size.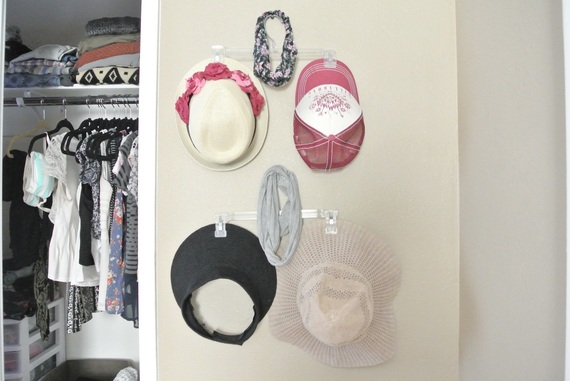 Hat Hanger
I used pant hangers to organize my hats. When you hang them on the wall with thumbtacks, each hanger holds three hats: one for each side clip, and one in the middle where the thumbtack is.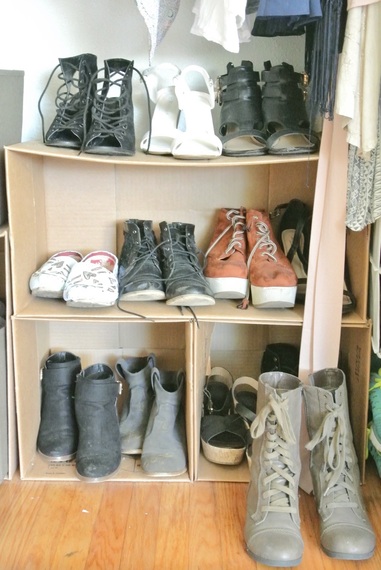 Cardboard Shoe Rack
When I was done moving in I saved all of my cardboard boxes with the thought that I could find a way to recycle them. I folded in the tabs and stacked them on their sides, and made this small shelving unit. I put it in my closet, filled it with shoes, and that was the end of it.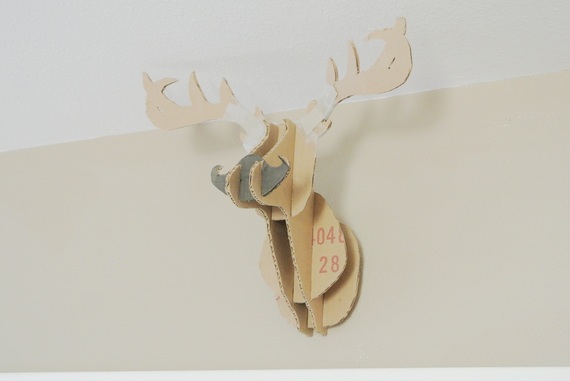 Hipster Moose Head
My older sister made this moose head for me using only cardboard boxes and a box cutter. It's a quirky touch to my room and the reactions I get from people who see it is always a mix between laughter and a sort of astonishment. If you are determined to make one, templates are only a google search away.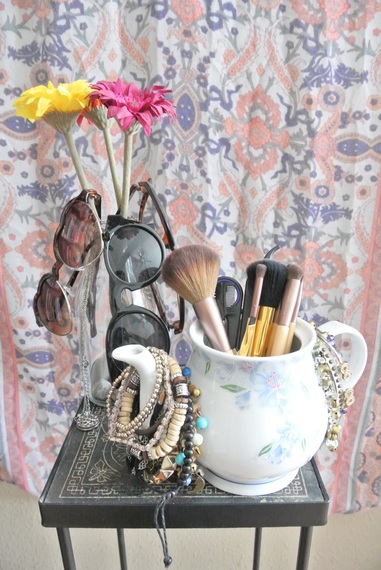 Creative Accessory Holders
I put my accessories on things that are already cute and can be draped with jewelry. I use a small vase of fake flowers to hold small necklaces and sunglasses, and a porcelain teapot to hold bracelets and make up brushes.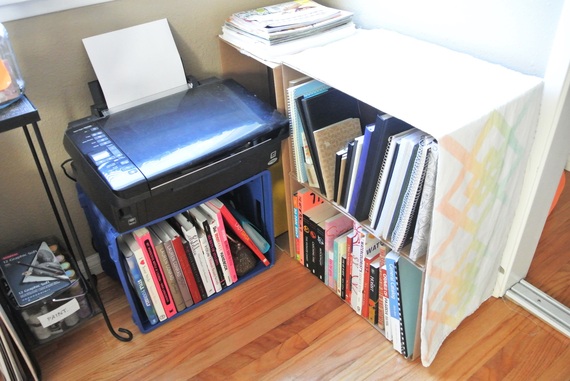 Cardboard Bookcase
Like my cardboard shoe rack, I created my little bookcase with the same thought process. I turned boxes on their sides, stacked them, and filled them with books. The books on the top level have to weigh less or else the cardboard will eventually slump. If you want to put something heavy on top (like a printer), then use a sturdier crate for your base.