Fireworks, BBQs, and parades... all just some of the ways we love to celebrate America! From President's Day to Veteran's Day, here's a list of patriotic apparel to get you looking and feeling all-American when honoring and celebrating this great country!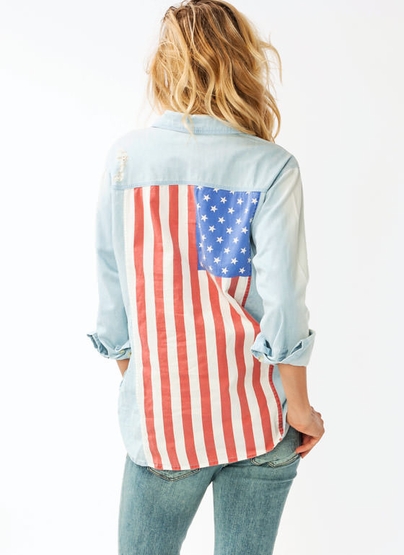 GoJane.com chambray shirt - simple and to the point, perfect!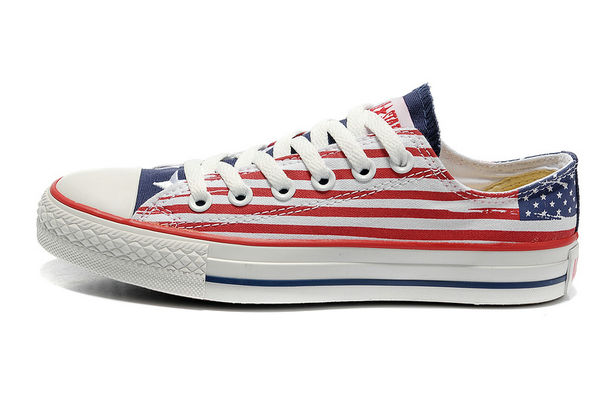 Converse American Flag Sneakers - you don't get more all-American than converse, so if you're walking in a parade or just watching from the side, keep your feet comfy and patriotic in these cute sneakers!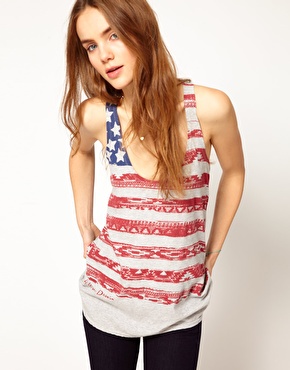 Tommy Hilfiger Tank Top - Tommy Hilfiger is one of the most well known American designers, and it's no surprise that this born and raised New Yorker knows how make a simple tank top so patriotic!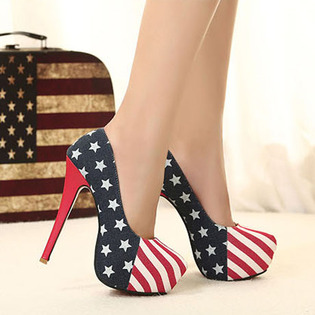 American Flag Heels - Katy Perry, eat your heart out! These heels are definitely over-the-top but if you're going all out to show your American pride these are the perfect way to do so!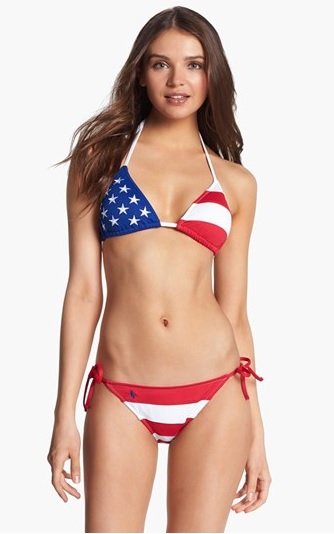 Ralph Lauren Bikini - Ralph Lauren is another American icon whose patriotism we couldn't be happier about with this adorable beach BBQ ready bikini!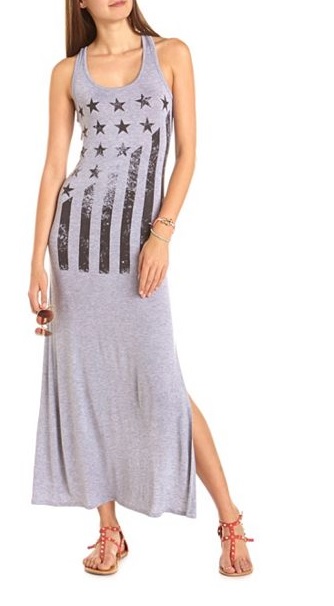 American Flag Max Dress - The Maxi Dress is a summertime staple, so why not get one with some extra American flare!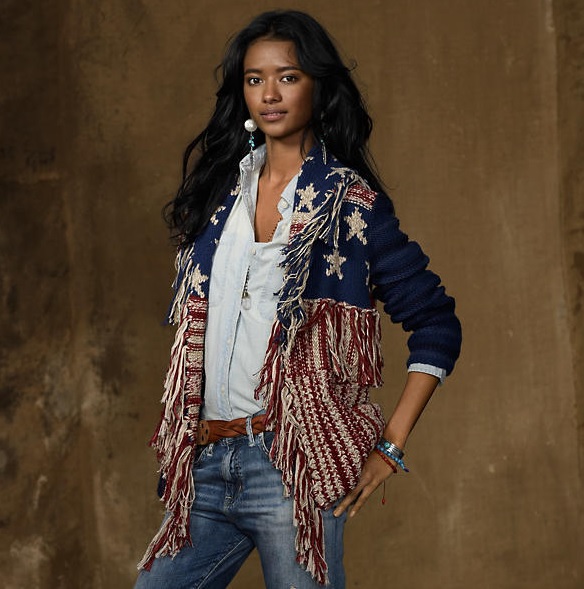 Denim & Supply Sweater - everything about this sweater is amazing. The fringing seems to be just as american as the embroidered flag on it. This sweater makes you want to get out and enjoy the beautiful scenery this country offers!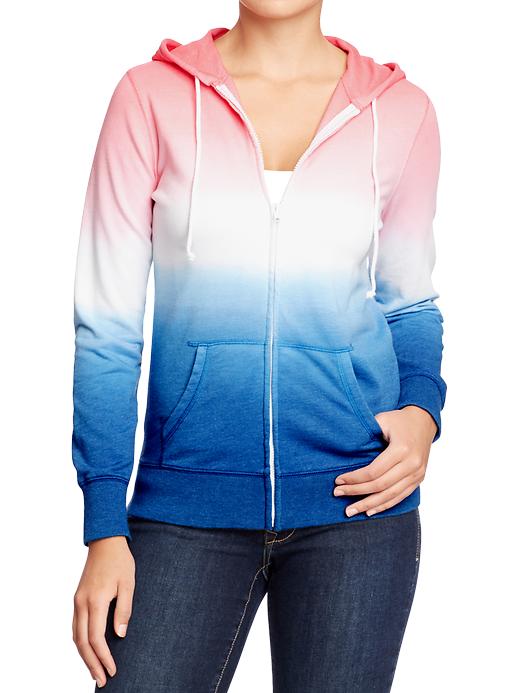 Dip Dyed Hoodie - it's red, it's white, it's blue, it's dip dyed... need I say more?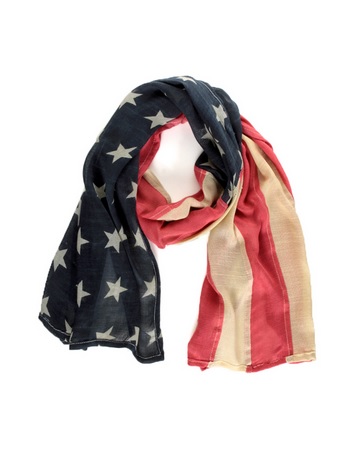 Flag Print Scarf - look like lady liberty with this flag printed scarf, perfect for showing your American spirit!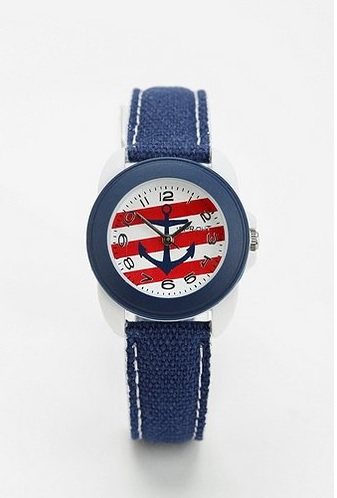 Sailor Watch - it's American and it's nautical - it really doesn't get cuter than this watch.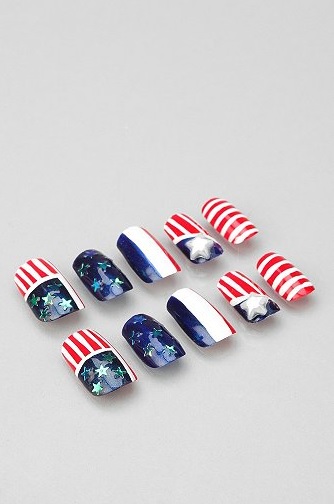 Patriotic Nails - Channel the BOLD and the beautiful with these statement nails!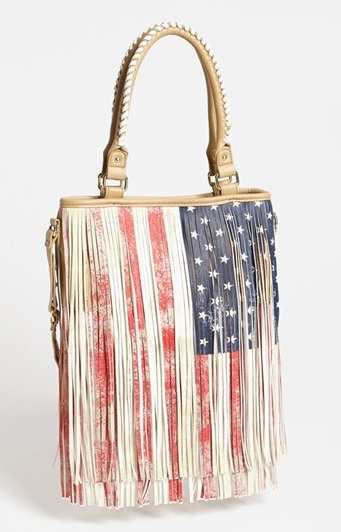 Steve Madden Fringe Bag - it's no surprise that Steve Madden, born and raised in New York, knows how to make patriotism look so rock n' roll!
There you have it ladies, the cutest ways to show your American pride! Now get out there, enjoy some fireworks, and don't forget to honor those who fought and served for this great country!