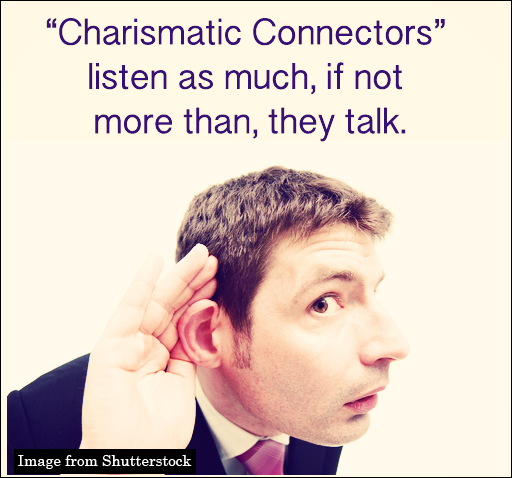 For those of you who love continuous improvement here is the way to be the ideal team player - become a 'charismatic connector'!
Charismatic connectors (CC):
Circulate actively and make connections
Engage people in short, high energy conversations
Communicate equally in time with all members
Make sure that all team members contribute -- give everyone a go
Listen as much, if not more than, they talk
They are present and very engaged with whomever they are interacting
They connect teammates to one another
They explore ideas from outside without losing group engagement
So if a Harvard Business review and a Professor of Science from MIT (Alex "Sandy" Pentland) tells us these things have been measured - then lets do it! Of course, when you read this summary you will recognize the CC in your organization - and you will know that the research proves what you already know! But now you have the steps to learn how to be a CC yourself if you are not already one.
These are the skills I speak about in much less formal ways -- in my language the tips are:
Bring your energy enthusiasm and passion to work
Talk to and listen to as many people as you can
Feel good about yourself so you can help others feel good about themselves
Keep an eye on everyone around you to make sure no one is being left out
Be known as a great listener
Keep learning and embrace change
Be a Chief Joy Facilitator!
And do a lot of TA DA's!
Leaders take note: encourage your CC's and teach your non-CC's to become CC's! Watch your team results rocket!
-- Amanda
Amanda Gore is an author, award-winning motivational speaker and joy facilitator. Her philosophy is that Joy is an Inside Job. Finding joy is the secret to more productive, creative, successful and happy humans -- at work and home. Amanda is also the director of The Joy Project
Sign up for Amanda's newsletter "Wired For Joy" here
To watch Amanda speak, click here
To book Amanda for your event email: admin@amandagore.com
Connect with Amanda on Facebook here
Connect with Amanda on LinkedIn here