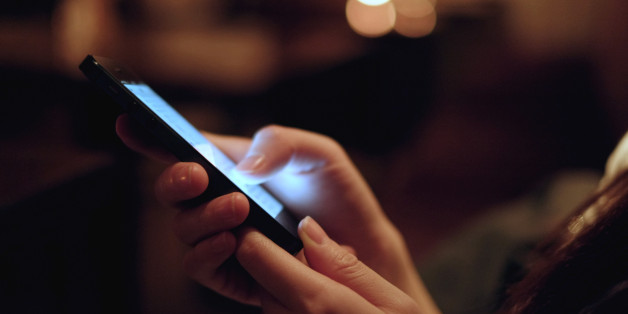 Mobile health (m-health) apps are everywhere these days, providing a whole gamut of services targeted at both patients and care providers. But what about communication between those two entities?
We caught up with David Rogers, Ph.D., who is CEO of the m-health company MobileCARE, at Stream Health, the "(un)conference" put on by advertising holding company WPP in Orlando, Florida (disclosure: AOL, the parent company of The Huffington Post, is a partner of Stream and WPP). We discussed his favorite new m-health app (hint: it involves connecting doctors and families in a unique way), his wish list for the industry, and how m-health is moving toward assimilating to the way people live, instead of making people assimilate to the way an app works.
HP: What is your company and what role does it play in m-health?
DR: Our company is called MobileCARE, and what MobileCARE does is it provides a mobile services layer that allows third-party m-health apps to be deployed by hospital systems. The technology actually started in the Jackson system in the University of Miami Medical Center. Since then, we've branched out across Florida, the Midwest, and are now doing some deployments in New England.
HP: What are some of your favorite m-health apps right now?
DR: I really like Ease, which is built on our platform. It provides updates to families whose children might be in the pediatric surgery or in the neonatal intensive care unit. What it does is it allows physicians and nurses to give updates to the family with images, or video, or text message, so that they know how the surgery is going, or so they know how their child is doing.
HP: What is your wish list for the mobile health industry as a whole?
DR: What I'd like to see is a really dynamic sector where lots of small companies can solve small problems, rather than a fully vertically integrated stack. What that means is, right now, the barrier of entry for a small solution is so high, that only the very, very big software players can play. But there are a lot of problems that need to be solved close to the ground by small companies. And the role that we see ourselves playing is providing a level playing field for all of them through these m-health services.
HP: What are your thoughts on data that we gather through these apps, how are you seeing data being used correctly, and what are your hopes for how it's used in the future?
DR: Right now, data is used to do lots of different things, but it's not always used in the best interest of the patient. And so what I'd like to see is patient-centric data, where the patient's data is stored in an open and neutral way so that every app can use their data to promote the best health outcomes for the patient. [What I mean by patient-centric data] is something that's sometimes referred to as a vendor-neutral database. So what happens is when a patient's data gets locked up in a proprietary system, a small company comes along with a new app idea that might really help the patient, but they get frozen out of the market because they can't get access to the systems that are managed by the bigger companies. The reason why a lot of health IT innovation moves so slowly is because it's enormously difficult for the hospital to make use of the innovations because of all of the risk in compliance that they have to deal with. So in the end, only the large EHR [electronic health record] vendors are able to play in that space.
HP: What do you predict to be the next big trend, or what's on the horizon, for m-health?
DR: I think the next big thing in health care is care coordination, where every stakeholder is able to choose for themselves the tools and the apps that make the most sense for them, and care coordination services manage the communication between all of these different tools.
The first generation in m-health is treating people like machines, so that people's behaviors will conform to what the machines need them to do. The next generation is treating people like people, so that they can respond to apps in a more natural way. Since you have so many types of people and so many types of things, you need an open marketplace where any company can target any need that they see and all of these services can come together to provide comprehensive care, as opposed to mandating that patients have to use one solution over another.
This interview has been edited for length and clarity.