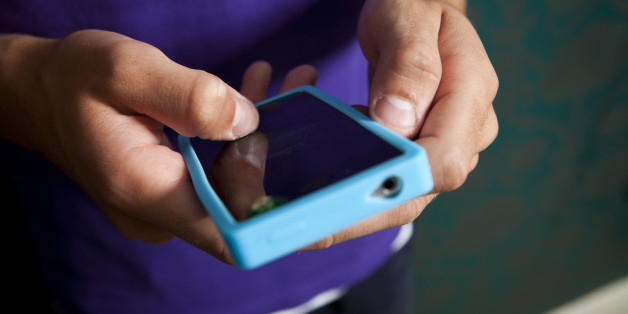 It's 2 a.m., and your child is crying with a sore throat. It's too late to see a doctor -- or is it?
Enter the new age of telehealth, where doctors are available to see you 24 hours a day, seven days a week -- and you don't even have to leave your home.
One such example of a pioneering telehealth company is Access Health Group, which provides round-the-clock access to doctors all from your smartphone. We talked to the president and chief operating officer of Access Health Group, Asher Epstein, at Stream Health, an "(un)conference" put on by advertising holding company WPP (disclosure: AOL, the parent company of HuffPost, is a partner of Stream and WPP), to talk about his specific company and what he envisions for the future of telehealth.
HP: Can you tell us about how your particular service works?
AE: We provide 24/7 access to doctors for immediate consultation through video on your smartphone, tablet or PC. It's great for the 5 p.m. to 9 a.m. use when you need to have a consultation, diagnosis and prescription, and your traditional sources of care are not accessible. We offer different pricing plans; for example, we sell subscription plans for $200 for unlimited access for the year. Doctors are available for immediate consultation; the model is that it's a practice of 800 physicians who provide video care, so about 20 per state. Some are licensed in multiple states.
HP: Who can especially benefit from a service like this?
Young parents particularly love it, especially parents with more than one child because they get to take care of their kids from the comfort of their home. If there's need for escalation, you can go in and get something. Our doctors can also call in prescriptions.
HP: How does your company fit into the direction telehealth is going?
The telehealth industry is growing pretty rapidly. I am 100-percent convinced that telehealth is going to be integrated in every facet of health care. It's not for everything, but there are certain questions that you need to consult a physician and you need immediate access. It reduces health costs, it's convenient for the consumer, and the American Medical Association says the standard for care and quality of care is the same, so it makes a lot of sense. It also has a lot of applications in rural health care, or if you need access to a specialist, like a fertility doctor, or someone who might not be available in your area. We don't have specialists now, but we are in the early stages of what's going to be a very, very big market.
This interview has been edited for length and clarity.