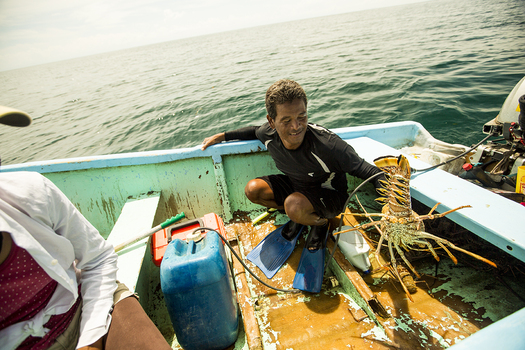 What is the future for billions of people around the world who depend on seafood for nutrition? Many experts will tell you that wild fisheries collapse is on the rise, and that fishermen are trying to get more from the oceans today, leaving a lot less for the future. If nothing changes more than 80% of fisheries will be in need of recovery by 2030. But this dismal scenario doesn't need to be our future, and in fact, fishermen and women are our best hope for healthy, abundant oceans that can feed a lot more people.
I understand that for a conservationist like me to say that the primary user group of a natural resource can be the key to its recovery is rather surprising. But my personal and professional experiences have shown me why it's true.
Growing up on the water and at the beach in Massachusetts, I became an oceans advocate from an early age. My grandfather taught me how to skipper a boat, fish "stripers", and dig for quahogs. He'd take the family whale-watching, and once, when we were miles offshore, I got to swim with humpbacks. I was hooked. But I struggled to reconcile my passion for the wildlife of the oceans with my concern for the people who harvested them. Even my ancestors fished for food and livelihoods.

The crux of the challenge became clear to me as a graduate student studying the collapse of the green sea urchin in coastal Maine. Sea urchin roe, or uni, is a common food in sushi. The fishery boomed in the early 1990s--called "green gold" locally, but by the time I arrived in 1999, it had already gone bust. Urchin harvesters were part of my dive research team. During our long days on the water I'd ask them why they didn't just stop fishing when it was clear that the fishery was being wiped out. What I heard repeatedly was "If I don't take the last urchin, someone else will." What a deeply unsettling answer: the urchin harvester knew he was killing his own job, but he also knew that he could not change the final outcome even if he tried. This is the epitome of hopelessness, and unfortunately is a story repeated the world over.
The good news is that there is a better way. We need to shift our assumptions so that fishermen's self-interest isn't just viewed as a risk, but rather as an asset in the recovery of the oceans. Rather than forcing fishermen into a false choice between protecting the resource and putting food on the table, they can be empowered to do both. This isn't an academic hypothesis. Secure fishing rights are a social contract in which fishermen and communities agree to adhere to strict, science-based fishing limits in exchange for the right to a secure share of the catch or to a traditional fishing area. This gives fishing communities a long-term reason to conserve; they benefit as fish populations recover and catches increase.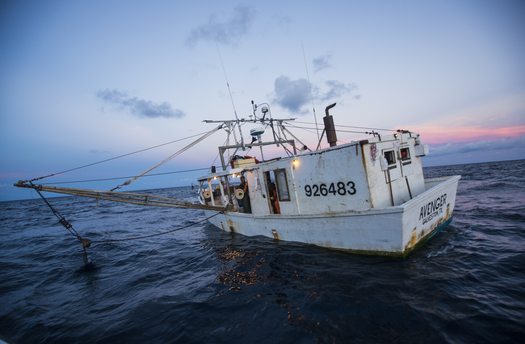 Here in the U.S. the results are compelling, with more fish in the ocean, more food on the plate and more prosperous fishing communities. Along the Gulf coast, there are three times more red snapper; fishermen have safely caught twice as many of them; and revenues have doubled. Fishermen say they've figured out how to "fish smarter, not harder." On the West coast, groundfish fishermen operating with fishing rights are advocating new protected areas because they understand how breeding grounds help seed their futures. Secure fishing rights coupled with a strong federal fisheries law have led to a 60% drop in overfished species and many depleted species are recovering decades ahead of schedule.
Secure fishing rights are showing promise on other shores too. In two communities in Belize, illegal fishing dramatically declined, coral reef health improved, and communities saw a better future ahead. Word quickly spread and fishermen demanded more. The government began implementing fishing rights nationwide in June, showing the world that there can be a better tomorrow for fishermen and fish in small-scale, developing world fisheries too. Similar stories of hope are beginning to unfold around the world.
With fishermen at the center of the solution to global overfishing, hopelessness can become an upward spiral of recovery so that the oceans feed an additional half a billion people, while supporting twice as many fish for conservation, and three-times more income to fishermen and communities. Moreover, benefits accrue quickly as most fisheries can recover in as few as ten years.
I see this as the best path to ensuring others can grow up swimming with whales, spending time with their grandfathers, and appreciating the generosity of the oceans for generations to come.
This post is part of a series produced by The Huffington Post in partnership with Secretary of State John Kerry's Our Ocean conference and Ocean Unite, an initiative to unite and activate powerful voices for ocean-conservation action. The series is being produced to coincide with the Our Ocean Conference (September 15th, 16th) as part of HuffPost's "What's Working" initiative, putting a spotlight on initiatives around the world that are solutions oriented. To read all the posts in the series, read here. The State Department does not endorse the content of this blog. Follow the conversation on Twitter with the hashtag #OurOcean #MakeASplash.