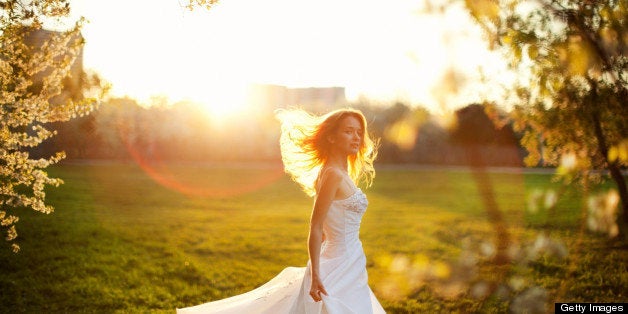 Planning a wedding is all about setting priorities and in my opinion, hiring a high quality photographer is at the top of the must-have list. According to The Knot, couples paid an average of $2,379 for photography in 2012 (see full breakdown of wedding expenses here). This is just the average. When shopping around for a photographer for our wedding, I received quotes up to $15,000! Here are a couple ways to document your wedding without going broke.
1. Find a one-stop shop. When hiring one company for photography and videography, they will often give you a break on pricing. But make sure to ask for a discount! The company might not voluntarily slash the bill so speak up.
2. Negotiate the hours. I found that many wedding photographers and videographers base their pricing on a set number of hours per day. Instead of agreeing to a 12-hour day, ask if they can offer a reduced price for eight or six hours of work. You can also ask for ceremony only coverage.
3. There's an app for that. Everyone loves a fun photo booth but they're not cheap! I received quotes ranging from $750-1200. Why not combine a DIY photo booth with a free photo-sharing app like WedPics? Make sure to create a sign with instructions for guests and go crazy with the props!
4. Assign a hashtag. Check out this great post on A Practical Wedding blog about crowdsourcing your wedding photos on Instagram. But don't just limit this to the actual wedding. Include the rehearsal dinner too!
5. Get the bride's POV. I came across this article about a couple hiding a GoPro in the bride's bouquet. Now this is a creative idea!