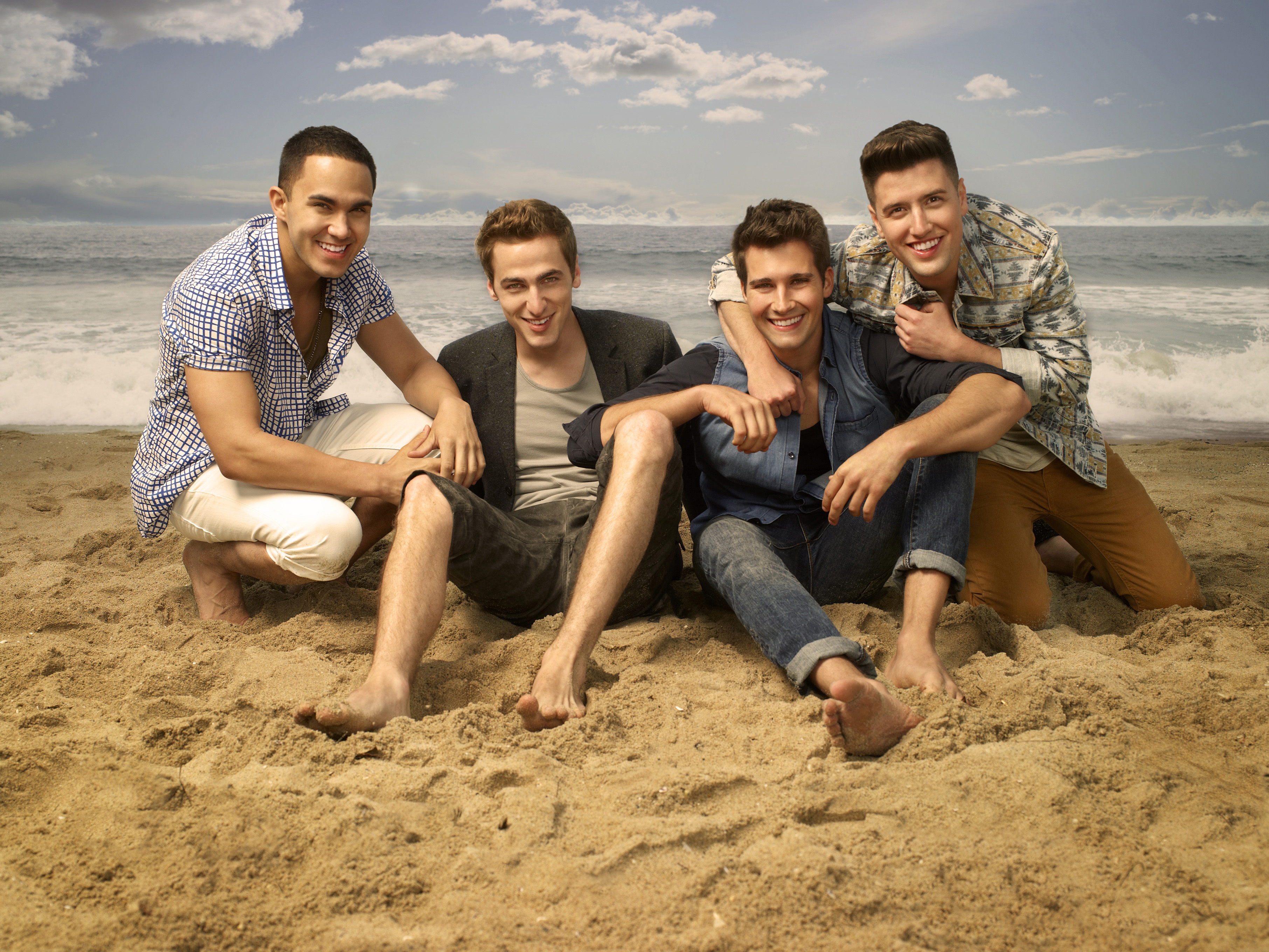 Carlos Pena, Kendall Schmidt,James Maslow and Logan Henderson.( Photo by Joseph Cultice/Weiss Artists. All Rights Reserved)
Attention Rushers! As I'm sure you all know, the guys of Big Time Rush have been getting a lot of buzz lately from the recent kick off of their summer tour to the highly anticipated release of their new album.
These guys seem to never stop or slow down, which is why the title 24/Seven remains perfect for their third full-length album.
"The inspiration behind the album was the fans, and all of our experiences and fun that we have had, but most importantly we wanted to make an album that we were proud of, and that we hoped the fans would love" said Kendall Schmidt in a recent interview I had with the band.
The album, which includes many songs that were written by the guys themselves, preserves the invigorating and irresistible pop energy millions their fans have come to know and love all while adding a personal touch like never before.
"We are really proud of the music and the overall message" said James Maslow. "This album is really motivational; we have a lot of songs that are just about reaching out and going for your dreams" he added.
As if the release of 24/Seven wasn't enough to keep the guys busy, they recently kicked off their Summer Break 2013 tour which includes a line-up of 35 plus dates spanned over two short months.
But the guys understand it all comes with the job and they love it. "Sure, we have less free time and get less sleep but we have gotten to do a lot of amazing things and travel the world and we get to play music for our fans everywhere!" said Logan and James.
It really is all about the fans for these guys. With some Rushers traveling cross country just to see them play, the band will do just about anything to show their appreciation.
They even teamed up with Chef Boyardee to offer one lucky fan the chance for a hometown concert once their tour is over.
So it would seem that once the summer winds down the guys will have a chance to get some much needed rest and relaxation; but when you're as big as Big Time Rush, what do you do and who do you hang out with?
"On the small little bits of free time that we do have, we actually hang out together," said Carlos Pena Jr. "We are planning a post tour vacation as we speak," echoed Maslow.
The great thing about these guys, is that even with their massive stardom and their enormous following, they still remain down to earth. Kendall stated that when he introduces himself to fans he still says "Hi, I'm Kendall, because that's what normal people do."
After sitting with the guys of Big Time Rush for a short while I can certainly see what all the fuss is about. These guys love their fans as much as their fans love them.
They continue to produce great music and wholesome entertainment which is what keeps fellow Rushers coming back for more.