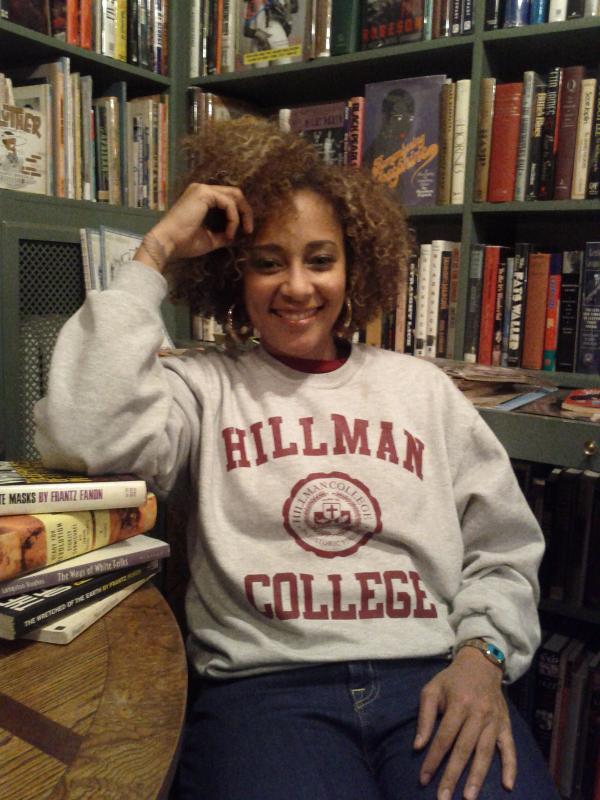 Every New Year comes with a list of predictions. Self-predictions, world predictions, how many times Lindsay Lohan will get arrested predictions, etc. I reserve the annual trend for people with genuine psychic ability and/or bloggers. Even though I am now both of those things (no really, I'm psychic) there's no need to add my list of New Year predictions to the vast pile of them scattered across the interwebs. So instead of a list of things I predict will happen in 2013, here is my list of things that I hope will happen in 2013, either because they would bring me joy or at the very least be hilarical!
1: Blue Ivy Carter will say her first word. It will be "ether."
2: They will finally release A Different World on DVD. It is a travesty to all '80s babies that we can watch all seasons of "Hey Vern, It's Ernest!" yet the DVD gods have yet to bestow upon us a comprehensive collection of all things Whitley, Dwayyyyne, Freddy (before the blown out hair), Ron, Kim, and even Mr. Gaines.
3: Rappers who rap about selling crack today but do not or have not in the last 15 years stop rapping about selling crack. Unless they woke up this morning with baggies of rocks in their Louis socks, it's not only a lie it's also LAME.
4: The Gabby Douglas hate will cease and desist. Um, she's awesome. Not sure why so many find that fact so difficult to embrace. Unlike her bar routine, the "crabs in a barrel" routine has gotten old. Instead of picking on her hair, her teeth, or another irrelevant aspect of her appearance, and resenting her for her ability to do within one minute and 30 seconds at least 20 things you will never ever ever be able to do in your life, how about commending and applauding her for being a real life super human.
5: Zara will stop having "stankness" on their job app as a requirement. I love their clothes too much not to shop there anymore. However, when I do stop in, I always feel like I'm the new girl in school and their staff is a posse of clad in black mean girls pretending to adjust displays and refold studded chinos as they plot to trip me and make my trapper keeper spill its contents all over the floor.
6: Moths descend from the skies in droves then invade closets and drawers nation wide engorging themselves solely on... camo-print clothing. Let's let it go folks. We borrowed it from the hunters and the soldiers. It's high time we give it back.
7: And while we're on letting things go... sunglasses inside will be outlawed. No really, you look like a douche.
8: Kendrick Lamar will continue to be talented and gifted on a regular consistent basis and single-handedly restore hip-hop to its former greatness. If I could get a grant to study how to take his DNA and make a clone army of rappers possessing his skill, creativity, artistic integrity, originality and uncanny ability to say "bitch" without it offending me, I would.
9: They'll make a birth control pill that doesn't make your body feel like some foreign entity you're inhabiting while you try to plan for the "right time" (which there never really is, unless, of course, you're Kim Kardashian and your momager tells you it is).
10: TV execs who continue to create, produce, and subsequently air the constant stream of reality show garbage that's been decreasing America's IQ exponentially over the last five years will all wake up one morning with a conscience and get to work on redeeming their poor programming decisions. Oh wait, what's that you say? Oxygen, network for women, has just green light a new show called Shawty Lo and My Baby Mamas of which there are 10 of them? Le sigh. Well a gal can have her hopes. It's still early in the year... right?
Before I go! VH1's "Best Week Ever" returns next Friday to provide you your weekly dose of jokes on all things ridiculous on your TV. Meet me and the rest of the cast here!