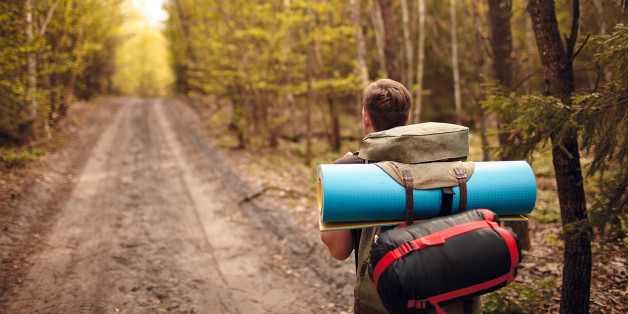 This piece was co-written by Fiora MacPherson, Director of Expansion at the Student Language Exchange.
"Study abroad is a glorified vacation from school."
"Study abroad won't fit into my schedule."
"Study abroad is for humanities majors."
"Study abroad credits won't transfer."
"Study abroad is unaffordable."
Over time, the term "study abroad" has become enveloped negative connotations and wrapped in red tape, and we have slowly forgotten the important role international experiences can have in preparing our students both professionally and personally. Today, we are all part of a global community. The world is shrinking, and American colleges and universities are challenged to respond.
A new initiative at the International Institute of Education is sparking conversation, asking us how we can increase the cultural awareness in our students and encourage them to learn in environments outside of their comfort zone. Generation Study Abroad seeks to "rebrand 'study abroad' as something that is serious preparation for living and working in today's global economy," and they have brought stakeholders across the global education community to draft a "green paper" outlining ways we can prepare our students to lead global lives and encourage our institutions to increase access to international experiences. And they're inviting you into the conversation.
Can study abroad change lives?

Students often define their experiences as transformational. Study abroad offers the opportunity to learn through the eyes of another, to go through doors you never knew existed, and to take a first step down a path without knowing where it will take you. Study abroad doesn't just open our world -- it helps us find our place in it.
The Generation Study Abroad Green Paper reports that an international experience can have a positive impact on grades, graduation rates, and other indicators of academic achievement. That doesn't even encompass the maturity, cultural competencies, and global awareness gained while abroad. But it also warns us that "all international experiences are not equal" and we should be thoughtful, intentional, and strategic about the experiences we build for our students.
Study abroad can be impactful beyond words. And in most circumstances, it is.
Is study abroad really living up to the hype?

There is a great deal of thoughtful planning that goes into making study abroad truly impactful, not just an opportunity to legally drink before age 21. We can't simply put kids on a plane and hope for the best.
The Generation Study Abroad Green Paper tells us that only a quarter of students report prior preparation for their study abroad experience. As we reframe study abroad, we need to equip students with the cultural and linguistic tools they'll need to truly benefit from their international experience before they even get on the plane. There is support (such as that offered by our organization, the Student Language Exchange) to build that preparatory dialogue, but not every student has access to pre-departure programs.
And we also need to encourage students to choose a study abroad program and destination that can bring them a few steps closer to their personal and professional goals. Are universities encouraging students to explore diverse opportunities? To consider straying from the beaten path?
Currently, less than 10 percent of students are studying abroad. Of those who do pursue an international experience, the majority choose a European destination. To put that into perspective, only 10 percent of the world's total population lives in Europe. As we continue to encourage our students to consider studying abroad, might we also encourage them to explore outside of their comfort zone? To choose a destination where their upbringing and social expectations might be challenged? Where they might discover new perspectives or reframe old ones?
And don't forget: These students will eventually come back (or most of them anyway), and they will bring their fresh insights and outlooks back with them. Study abroad teaches us how to appreciate and learn from diversity at home. Studies have shown, in fact, that students return with more positive attitudes towards their own community. International experiences prepare us not only for international careers, but for a vast array of opportunities within a domestic context.
What will it mean to redefine study abroad? Sorry, Nike, but you can't "just do it." If you're gonna do it, you gotta do it right. It's not only about increasing the number of students who are studying abroad, but also about heightening the impact of those experiences. That's just what Generation Study Abroad seeks to do, and they're open to your input.
What next?

Do you think study abroad should be mandatory? Should study abroad programs adopt a common application? Should it factor into tenure decisions for faculty? How would you rebrand and reimagine study abroad for yourself or your children? What should the next generation of study abroad look like? You have until September 1 to add your voice to the discussion. Travel to the Institute of International Education's website and join the conversation.
#GenerationStudyAbroad