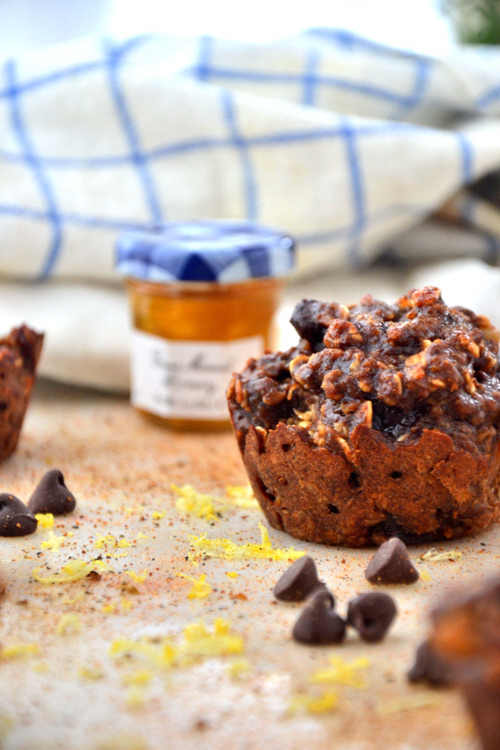 Take the flavor of dark chocolate to the max with this healthy flour-less chocolate pistachio cupcake recipe. These tiny bites are delicious -- they're dairy-free and gluten-free and perfect for an allergy-friendly birthday party or an evening treat. There's no need for icing on these cupcakes -- just a simple dollop of almond butter on top will do the trick -- and add a touch of protein to each bite, too!
Flour-less Dark Chocolate Pistachio Bites
Gluten-Free, Grain-Free and Dairy-Free
Ingredients
10 large eggs
3 oz. baking chocolate such as Green & Black
1/2 cup dark chocolate chips
1/4 tsp. sea salt
2/3 cup sugar
2 cups pistachios, finely chopped
1 ½ tsp. almond extract
½ cup sugar
¼ cup almond butter, for serving
Instructions
Preheat the oven to 350 degrees F. Prepare cupcake tins with nonstick baking spray.
Separate eggs into large small bowls; one for egg yolks and one for egg whites.
In a small saucepan, melt baking chocolate and dark chocolate.
Meanwhile, beat the egg yolks on medium- high-speed until thick, approximately 7 minutes. Reduce speed to low; add sea salt and 2/3 cup granulated sugar until mixture becomes thick and creamy, approximately 8 minutes. Add melted chocolate and pistachios; continue to beat with mixer on low-speed.
Add almond extract to the large bowl of egg whites. Beat until foamy, approximately 3 minutes. Add 1/4 cup sugar; beat on high speed until soft peaks form, approximately 5 minutes.
Fold egg whites into the chocolate mixture.
Divide the batter evenly among cupcake tins. Transfer to the oven; bake for 15-20 minutes or until a toothpick inserted in the center of each cupcake comes out clean.
Remove from oven; set aside to cool on baking racks.
Slice each cupcake in half. Serve warm with a spread of almond butter for a healthier topping than sugary icing.
For the nutrition facts for these cupcakes, head on over to my website The Healthy Apple at TheHealthyApple.com: http://thehealthyapple.com/2012/08/13/flourless-dark-chocolate-pistachio-cupcakes/#more-14817