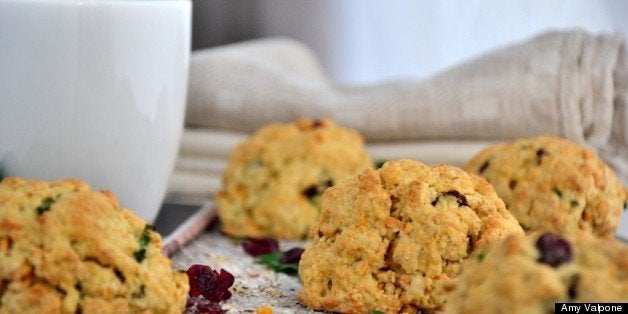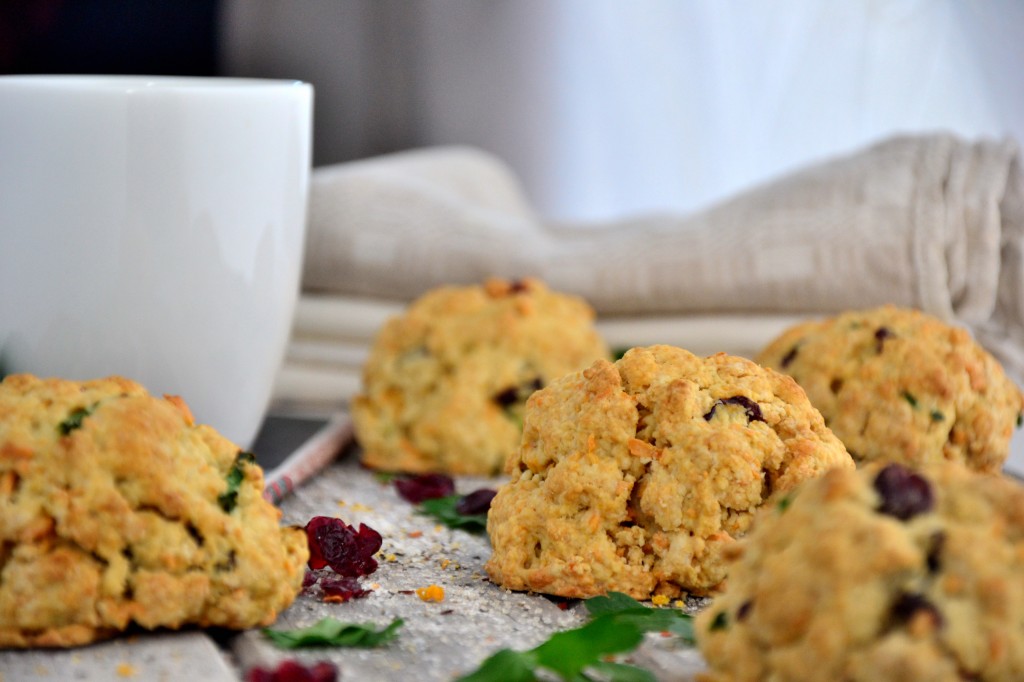 Vegan Cheesy Cherry Scones
2 1/2 cups all purpose flour
2 teaspoons baking powder
1/2 teaspoon baking soda
1 teaspoon sea salt
1/4 cup sugar
1 stick vegan butter
1 cup Go Veggie! Vegan Cheese Shreds
2 tablespoon finely chopped fresh basil
2 tablespoon dried cherries
3/4 cup coconut milk yogurt
1/4 cup almond milk
In a large bowl, sift together the flour, baking powder, baking soda, salt and sugar. Cut in the butter and cheese shreds, then place in the refrigerator for 30 minutes.
Remove from the fridge; preheat oven to 400 degrees F.
Add basil, cherries and yogurt to the refrigerated dough. Using hands, form the dough into eight large balls; place onto nonstick baking sheets 1 inch apart and press down to form a flat surface. Brush each scone with almond milk.
Bake for 20 minutes or until scones are golden brown and fully cooked inside. Remove from oven; set aside to cool on a baking rack for 10-12 minutes before serving.