Dear 2013,
You were a real bitch.
You really tried it... You brought the chaos and took away my peace. You opened old wounds that I had long forgotten, only to make me look at them as you poured copious amounts of salt in. You showed me greed, defeat, hate, ego. You pushed me off the ledge and made me question myself. You took away loved ones through death and sometimes silliness. I saw great change in my neighborhood, didn't recognize some folks as they changed, and saw my own reflection, mosaic-like, trapped in a freaky kaleidoscoped mirror.
I battled depression, doubt, fear and loneliness. You tempted me with greater heights in my career (twice), only to see me quit (also twice) to keep my sanity and integrity. And when I decided to be independent, you took away my safety net in hopes that I would drop to my knees and bow down. I just stood there alone at first, colder, tired, anti-social and lost as you shifted everything. You really tried me, 2013 -- you really did.
But then an amazing thing happened, and in the last few days with you, too. I remembered that this was the year I stood my ground and didn't compromise my soul. This was the year that I kept pushing towards my dreams, even when it looked like it would never happen. This was the year that my resolve said it would not be moved. This was the year I realized my mistakes and was given an opportunity to finally get it right. This was the year that I finally saw myself clearly, flaws and all, and I smiled. (I smiled again! It felt like forever since I had done that on the inside). This was the year I hugged my mother, my sister and my friends and it was enough. This was the year that I reconnected with spirit in a way I had never truly committed myself before. This was the year that I learned who my true friends and supporters are, and what love really is. This was the year I learned humility. This was the year that I saw how amazing people could be when you least expect greatness and love. This was the year I accepted my purpose on this planet with open arms. This was the year new doors opened, and I was welcomed in. This was the year that I became an adult. This was the year I remembered how to have fun. This was the year I saw the truth in all its ugliness and amazing glory -- balanced -- in that I saw the value of my choices and my big ideas. This is the year I opened my eyes, completely and fully, and I am forever grateful.
So thank you, 2013. While you almost broke me, I became forever blessed by you because this is the year that my spirit won. And it is much appreciated.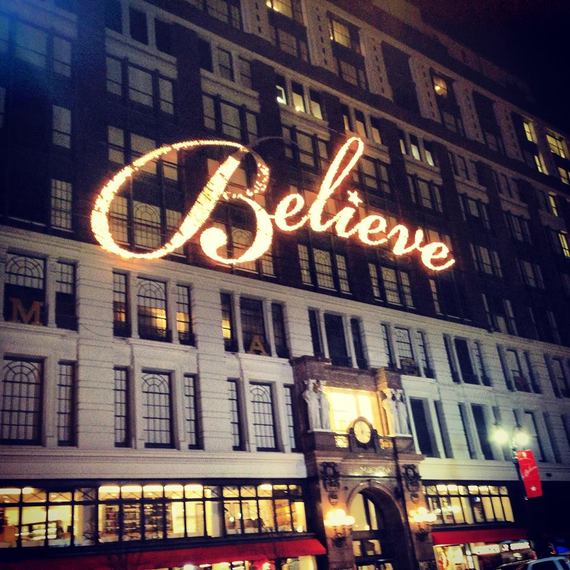 --
This post appears from a collection of stories by Amy Andrieux, Editorial Director at TheStarkLife.com, entitled "Saturn's Return," which sees Amy documenting her 35th year since birth and reflecting on moments past. All of these stories are inspired by real life happenings, with some exaggeration and embellishment. Some names and places have also been changed to protect the innocent.