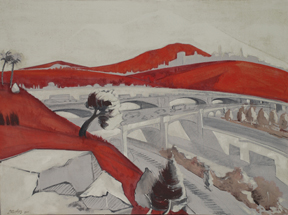 The Bridges of Glendale, 36x48x2, 2010
I painted this.
Then I sold it, which is great. But I missed it.
I liked it as an object to hang in my house. The colors seemed to help tie together all the rooms I hung it in. I like the message, that even freeways and municipal water management systems have their beauty. I liked hanging a portrait of my neighborhood.
So I painted it again. Is that self-plagiarism? Is there such a thing as self-plagiarism or is that simply self-improvement? Is it okay?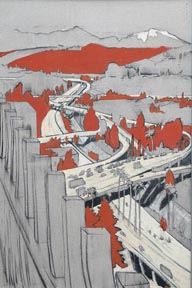 The Freeways of Glendale, 24x36, 2011