Not a blog post title I've ever read before...although the reality will likely be familiar to many. As I sit now overlooking the beautiful Clee Hill countryside my internal environment is slowly simmering down to match the tranquillity of my external environment. You see it is roughly a week until Christmas. This means that many initial questions from loving friends and family members include "so, are you all set for Christmas then?" Sounds innocent enough right? WRONG.
That little question triggers this avalanche in my mind:
Has that last Amazon delivery arrived yet? (When did I place the order? What's my back up plan if not?)
When will I find an evening to wrap those last presents (of course making it a relaxing and fun experience - because it should be enjoyable, right?)
Shall we make the gingerbread house again this year? (Our daughter has been eating a lot of gingerbread recently, concerns about sugar, um er, not sure)
What will I even wear this Christmas? I'm still breastfeeding so will anyone notice the same practical dresses again?
And ahhhh - only one more week of work - I really need at least 10,000 more words on the next book done, plus to follow up on those meetings and to prep for the programmes for next year.
So what do I actually answer... "Almost,".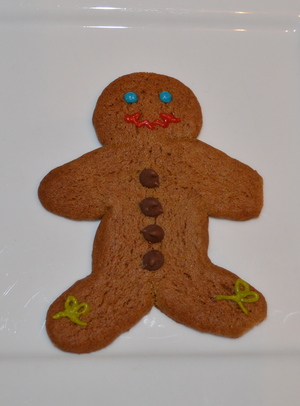 It is safe to say that at this time of year my cognitive load is high. I am trying to hold a lot of information in my head, and that is an energy intensive, experientially draining process. What are some of the side effects of this? Well again, things you may well be familiar with at Christmas time. At a time when I know I want to be peaceful, connecting with those I love, celebrating the spirit of this time of year instead:
I ate 9 chocolates before 11am (the day is young and with a high cognitive load my will power is weak)
I yelled at the dog when he barked at the storm coming
I chose the easy work tasks rather than the book that needs my attention
What am I going to do now? Well I've written my list so I'm no longer storing things in my head, this should reduce the cognitive load. I'm clear on my daily small wins, meaning I should release some helpful dopamine and serotonin. I'm practicing my mindfulness every morning (surely by now we all know the wide ranging benefits of that!) and I'm going to give my husband and daughter big hugs when they get in which should release some oxytocin and help to reduce the effects of the build up of cortisol I expect I have.