With only three days in Berlin I had a whirlwind experience eating great food and experiencing their rich culture and history. It was clearly evident that this city never sleeps. Here are just a few recommendations on where to eat, stay and play:
Eat
Dudu $
What a relief to have stumbled across this place during my sushi craving. The restaurant offers creative twists on Japanese sushi and noodle dishes. A must-try is their Dudu roll - a combination of yellowfin tuna, avocado, cucumber and sesame covered with crispy tempura, all resting on a bed of guacamole and salsa. Address: Torstr. 134, 10119 Berlin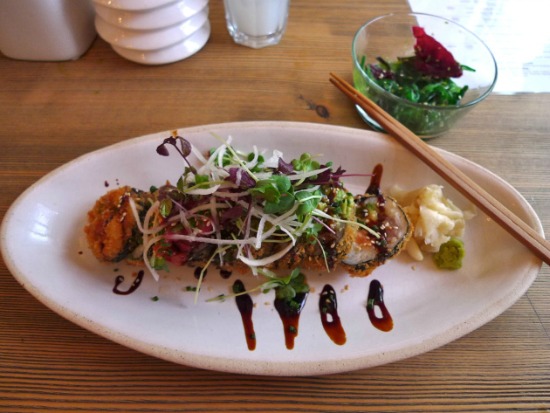 Monsieur Vuong $
I had to find out what the hype was all about when the locals mentioned this was the best place for Vietnamese food. After a quick meal, I was impressed. The atmosphere is delightfully chaotic, vibrant, and fun with a simple menu offering fresh flavorful and authentic dishes. This hustling and bustling place is always packed with locals so expect to wait 10-15 minutes. Address: Alte Schönhauser Strasse 46, 10119 Berlin
Alpenstuck - $$
Located in the quiet pocket of Mitte tucked away from touristy places, Alpenstuck serves South German and Austrian cuisine with imagination. The atmosphere is warm and welcoming with its minimalist and modern design. The seasonly driven menu is simple and portions are big. A must try are the Austrian schnitzel and Swabian 'cheesy noodles.' You will not be disappointed. Address: Gartenstr. 9 D - 10178, Berlin
Sra Bua - $$$
Opened in April 2013, two Michelin Star chef Tim Raue's restaurant in the Hotel Adlon Kempinksi masters the gastronomic concept where he combines Asian cuisine with European influence. Try the delicious curries, grilled sashimi and wagyu, which are prepared to the very highest standard. If you're feeling adventurous, the set-menu is the way to go. Do set aside at least two hours to enjoy your dining experience here. Dishes are best shared family style. Address: Behrenstr. 72, 10117, Berlin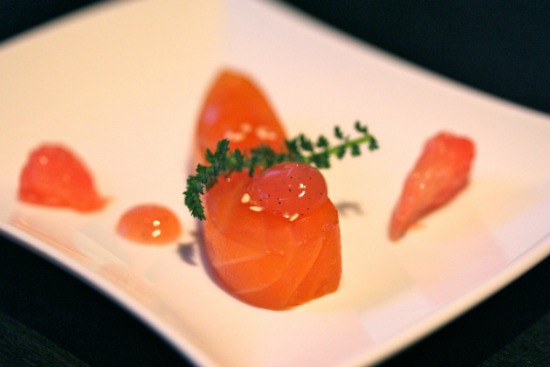 Hotels:
Soho House $$
Delightfully eclectic, fun, artsy and luxurious comes to mind after staying here. It's well-located near shops and restaurants. You can rent bicycles at the hotel and within minutes you'll reach one of the main shopping areas of Berlin. Reserved for hotel guests and members only, Soho House has a rooftop pool and a buzzing bar that boasts snazzy cocktails and a beautiful crowd. I'd recommend this hotel for those who appreciate modern, creative design and an upbeat, bustling and fun vibe. Address: Torstr 1, 10119, Berlin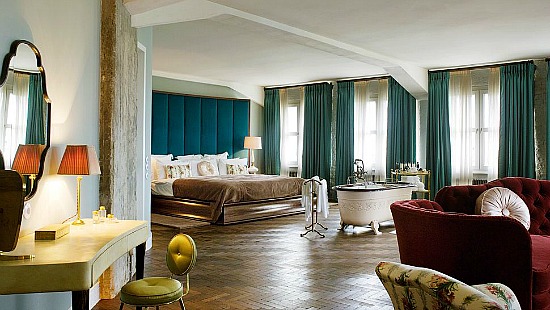 Ritz Carlton $$$
Opened in 2003, the Ritz is located near Brandenburg Gate, Sony Center, Potsdamer Platz and Tiergarten Park. The hotel is popular for families as it's known for kid-friendly amenities. The hotel is designed to look and feel like an old grand hotel with its art deco, opulent chandeliers atop a sweeping staircase. I'd recommend this hotel for those with families and travelers who prefer classic interior design. Address: Potsdamer Platz 3 10785, Berlin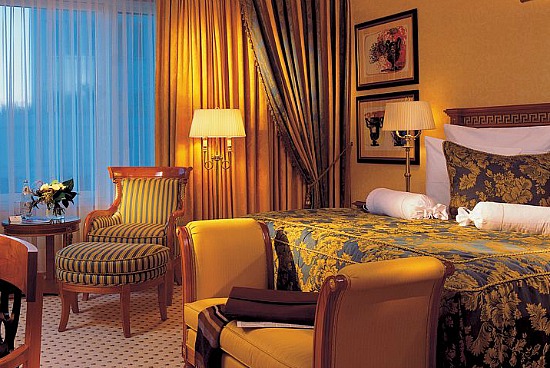 Das Stue $$
The luxury boutique hotel is located near the peaceful area of Tiergarten Park. Once home to Berlin's Royal Danish Embassy, Das Stue leaves a grand impression with its combination of exquisiteness and comfort. You will also be dazzled with the hotel's cutting edge Mediterranean cuisine by Michelin-starred Catalan chef Paco Pérez - guarantee to wake up your palette. This is a perfect hotel for couples who want a modern, uniquely designed hotel that is tucked away in a peaceful and quiet setting. Address: 1 Drakestrasse, Berlin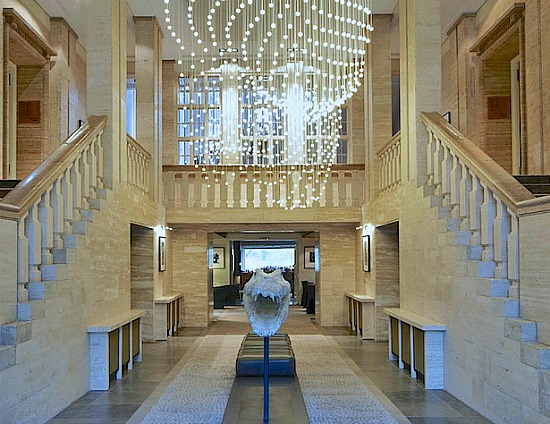 Play:

Shop: Scarosso
If you are an Italian shoe fanatic this is the place to shop. You can customise your own pair of these fine hand crafted Italian shoes. Customized shoe prices start €150. Each pair is handcrafted in Montegranaro, monitored and controlled by experts during each careful stage from start to finish. It's apparent the three founders Moritz Offeney, Constantin Simon and Marco Reiter have not sacrificed quality and style. Address: Brunnenstr. 181, 10119, Berlin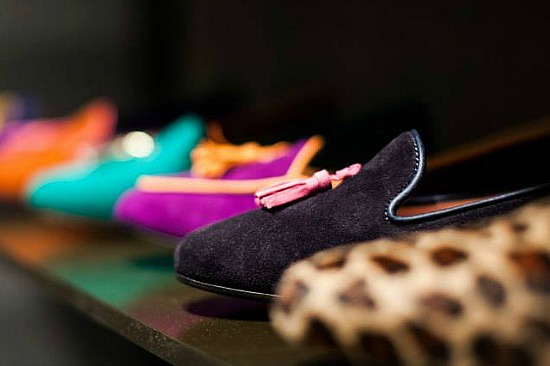 Dance: Club Felix
If you're up for some smooth housebeats this is the club to hit. Located in the center of Berlin's Mitte district (beside Hotel Adlon), it's one of Berlin's most exclusive and trendiest nightclubs. The space combines restaurant, bar and club with interior design inspired by the sleek minimalism of a 1940s New York and contemporary styling. This is the place to dress to impress. Address: Behrenstr. 72 10117, Berlin
Shop: Flea Market Flohmarkt am Mauerpark
It is true what they say: one man's trash is another man's treasure. Brace yourself for one of the largest flea markets in Berlin. You'll find vintage treasures from furniture, household bric-a-brac, clothing to jewelry. If you need to refuel, head over to the food court which offers Turkish street food to Italian paninis. Address: Bernauer Straße 63-64, 10435, Berlin
Berlin is charged with edginess in their architecture, fashion, art and food and at the same time its laidbackness and friendliness of Berliners makes this grand city fitting for the relaxed explorer. Three days barely scratched the surface so plan to stay for at least five days in this illustrious city.
Amy Chan is a travel and lifestyle columnist. To read more of her articles, visit www.JustMyType.ca