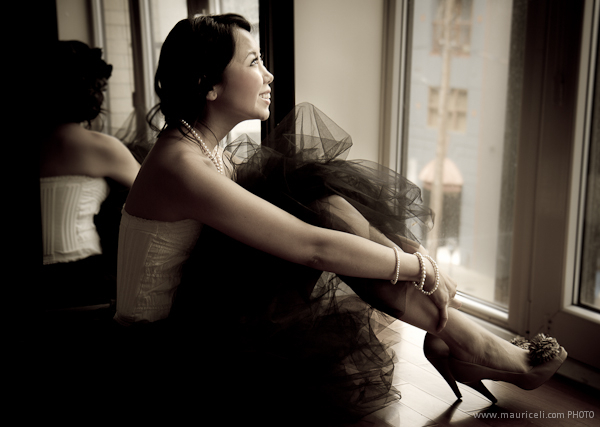 Hi, I'm Amy and I'm on the quest to find the best places to stay, eat and play when traveling the world

I always feel right at home when I visit San Francisco. The crisp, fresh air, the beautiful buildings and the unmistakably relaxed energy all remind me of the city I call home: Vancouver.
Ritz Living
During a recent trip, I had the chance to stay at The Ritz-Carlton, San Francisco, perfectly located at the top of Nob Hill. Fabulously spoiled in a beautiful suite on the 8th floor, I loved gazing at amazing views of the city.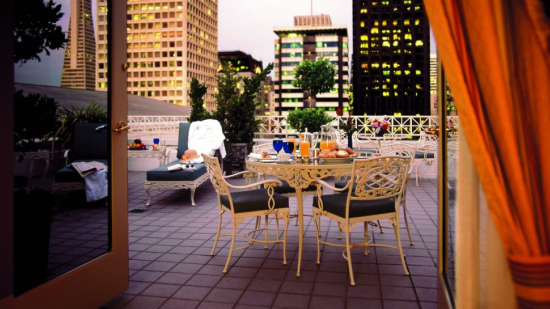 Ritz Carlton, San Francisco
If you stay on the upper floors of the hotel you can take advantage of the "Club Access" feature. The most important perk for me was the fact that between the hours of 6am and 10:30pm I could have as many appetizers, fresh fruit, coffee and drinks (menu options varying depending on time of day) I could possibly desire.
Needless to say, I would definitely recommend staying on one of the Ritz's upper floors.
The generosity at this hotel was impressive; from complimentary shoe shining to laundry pressing and the offer of a "Flight Bites Box" for guests with early checkouts, which includes fruit, yogurt and pastries -- no desire or detail was left unattended.
I also checked out another hotel, The St. Regis San Francisco. The location of this hotel is as central as it gets -- just a few blocks to Nordstrom or Union Square. The rooms are modern and the design and décor unique yet understated.
Murray Circle at Cavallo Point
For dinner I went to the Michelin star restaurant, Murray Circle, at Cavallo Point. While I didn't stay at the actual hotel during this trip, it will be on my personal must-do list next time.
Just a bridge away from the city, this hotel/lodge feels like an indulgent, relaxed getaway. Once a military fort, Fort Baker, the Murray Circle of today has held onto all of its historic architecture, lending it a romantic and classic charm. The luxury cottages have stunning views and come with golf carts to take you "to and fro."
I must say that my eight-course meal at Murray Circle -- courtesy of chef Joseph Humphrey - made my "top ten meals I've ever experienced" list.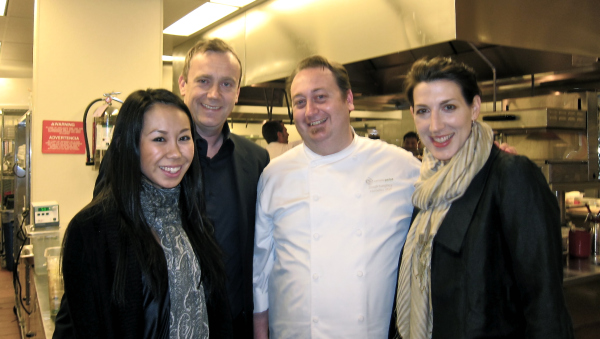 The Kiwi Collection team with Chef Joseph Humphrey
Sassafras cured halibut with shaved foie gras, slow roasted pineapple, peking duck with turnips cooked in caramel, fennel and licorice, California oscetra caviar... is your mouth watering yet? Mine definitely was. In fact, if there is such thing as a meal that defines the phrase "food orgasm," this would be it.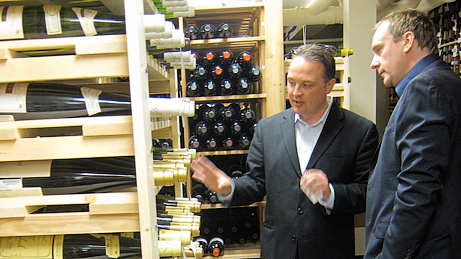 President of Kiwi Collection, Philippe Kjellgren, touring the wine cellar
Perbacco
On the second night, I went to Perbacco, an Italian restaurant in the heart of the city.
To make the most of the restaurant's incredibly extensive pasta list, I had pasta for my appetizer and for my main! Try the Tajarin to start -- hand cut pasta with five-hour pork sugo and porcini mushrooms. For a main dish, I was quite pleased with the Pappardelle -- wide pasta ribbons with slow cooked veal shank ragu.
Desert
I regard myself as a red velvet cupcake connoisseur of sorts. In fact, every time I travel, I venture to find the best red velvet cake of the city but unfortunately, most times I'm disappointed. This time I tried Susie Cakes on Chestnut Street. It was pretty delish -- real cream cheese frosting and the cake was moist and dense enough.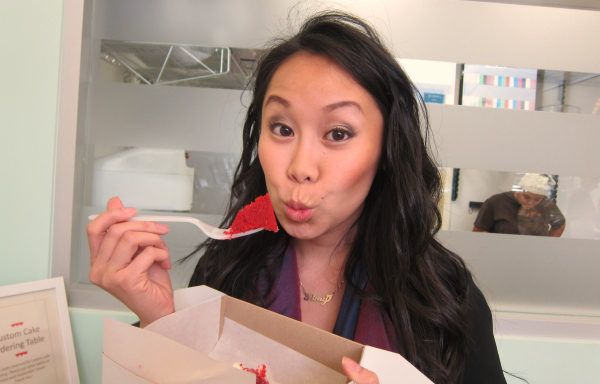 Yum! Red Velvet Cake at Susie Cakes
Shopping
Always love the epic, four-level Forever 21 store in San Francisco. But if you are planning on buying any brands, for any non-US residents, you get 10% off at Bloomingdales and Macy's. Just show your passport to the sales clerk.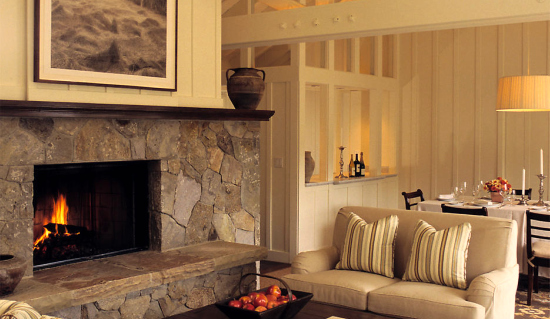 Wood burning fireplace, high vaulted ceilings, romantic rooms at Meadowood
Next stop: Napa Valley. Just over an hour drive, my next stop was Meadowood Resort. The hotel is surrounded by 250 acres of forest and the rooms are scattered throughout. There Mercedes SUVs ready to drive you from your room to the restaurant or wherever else you want to go on the property.
I LOVED this place. During the day there are a ton of activities you can do, from croquet, to practicing your back hand with the tennis ball "launcher", to bikes rent, a golf course, to a fabulous spa and outdoor pool. At night, you return to your private, serene room and light the wood burning fireplace. How could you not fall in love when in such a romantic setting?
The service was world-class -- from the bellman driving you to your destination to the spa staff -- each employee was consistent and passionate about the property.
Wine Tasting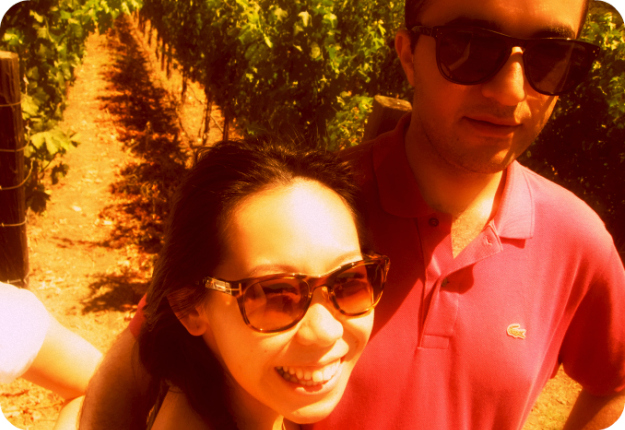 Me and Arash Adnani of Blender Media on a wine tasting tour
Went to a few wineries. One of my favourites (in terms of the experience) was Maisonry. The wine tasting area resembles that of a secret garden and there are art pieces throughout. From 16th century stone sculptures to romantic vintage Louis Vuitton suitcases, this "living gallery" is quaint and nostalgic.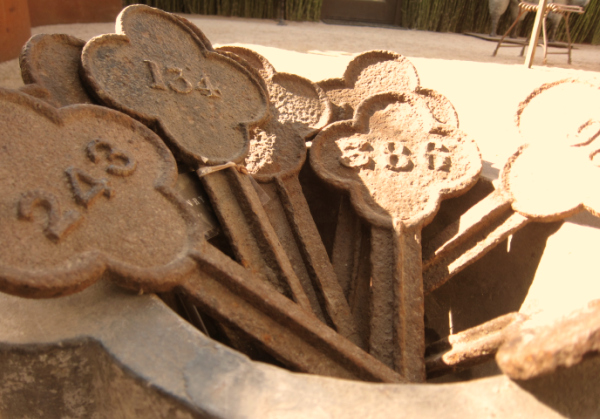 Antique metal keys at Maisonry
Heard a lot of great things about the Persian winery, Darioush, and was definitely not disappointed. In fact, out of the six wineries we visited, most of the wine was bought here. The winery is grand, and it's extremely busy, but definitely a worthwhile visit. Try the Portfolio tasting, and enjoy the knowledge of your personal guide while tasting wine with a variety of cheeses.
Where to Eat
For lunch, go to Gott's Roadside, a delicious burger joint with three locations. Dine outside in the sun on the picnic-esque benches or get your milkshakes and fries to go. Perfect take-out food for an afternoon picnic.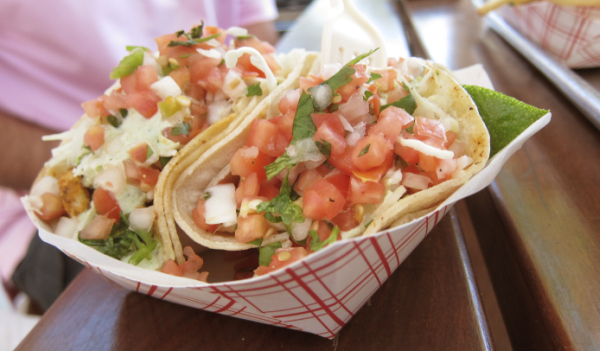 Fish Tacos at Gott's Roadside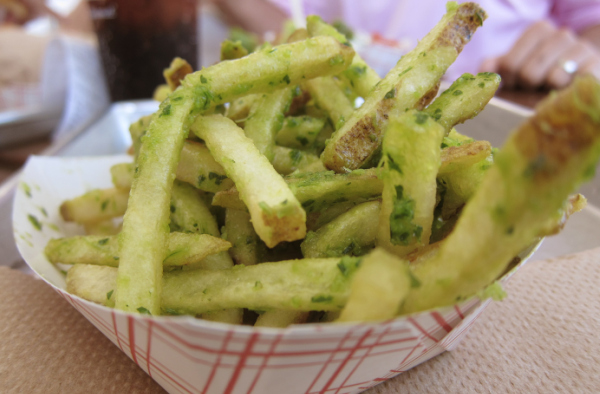 Oh, hello garlic fries.
The Restaurant at Meadowood: The 2 star Michelin Restaurant did not disappoint. Chef Christopher Kostow created some amazing dishes, from caviar potato soup to start to foie gras and chocolate. I found the prices to be reasonable for such high-end fine dining. The set menu which allows you to choose any three items from a diverse list of dishes was $75.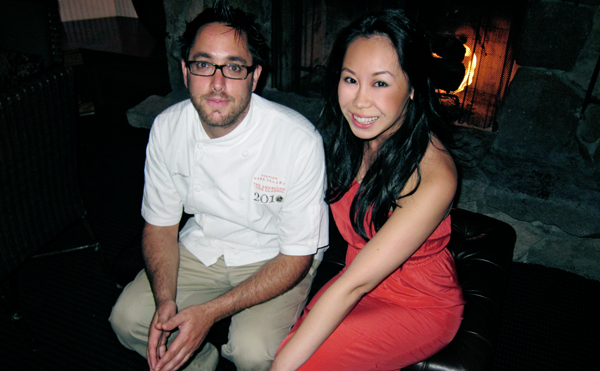 Me and the talented Chef Christopher Kostow of The Restaurant at Meadowood
The Best Porkchop of my life.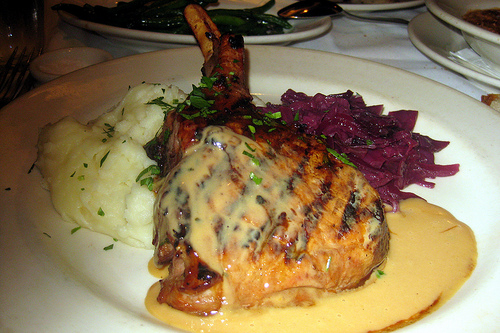 Mongolian Porkchop, I love you.
Mustard's Grill: I had heard rumors of this place, one being that Anthony Bourdain had one of his favorite meals here. The restaurant is casual but packed, with a good hour wait to be seated. I had the dish they're famous for, the Mongolian Pork Chop, with sweet & sour red cabbage, garlic mashed potatoes, and house made mustard. I also tried the Truckstop Deluxe, a juicy, fatty rib eye steak. If you could only make it to one meal while in Napa, make it here. You will not regret it.
That wraps up a pretty perfect California holiday for me. Great food, wine, wood burning fireplaces, sun and great company. I definitely left my heart in San Francisco and I cannot wait to go back for it.
Amy Chan is an avid traveler, food fanatic and Director of Marketing at Kiwi Collection, the world's largest curator of the best hotels. To read more blogs, visit www.amyfabulous.com