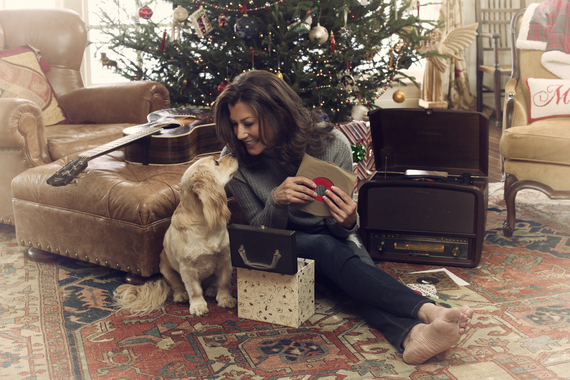 No matter what highs or lows the holidays might bring, six-time GRAMMY® winner Amy Grant's newest album, Tennessee Christmas, has a tune for them all. The 13-song mix of original Yuletide classics (like "White Christmas" and "I've Got Your Love to Keep Me Warm") and new, softer offerings captures the joy, anticipation, nostalgia and even melancholy of the Christmas season.
Unlike Grant's previous albums, which feature full orchestras and bright sounds, Tennessee Christmas has a simpler, more organic feel that highlights her unmistakable voice.

"I had never done a record from the vantage point of just wanting it to feel like good company," she said. "When we were recording this album, I kept thinking, 'There's some woman a lot like me who's the last one to bed and washing out the last coffee cup, and if I were that person, how would I want to be sung to?' And it was just like a friend."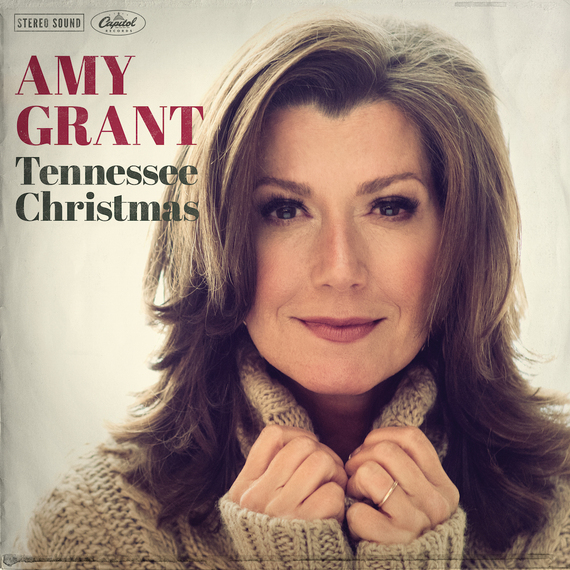 To create the sound she had in mind, Grant recorded the album at the home she shares with her husband, country music star Vince Gill. The home became a rich recording environment -- complete with Christmas decorations, which prompted the musicians and producers to recall and share their Christmas memories over coffee breaks and shared meals throughout their recording sessions.

"We live in an old house and I feel like all of its memories and the memories we were making add to the feeling of our music," she said.

Grant recalled that not all of the shared memories were positive ones, though; "One of the producers always had a very sad Christmas and asked if we could do a song that reflected the kind of Christmases he grew up with." So, she included a few sadder songs on the album like "December," "Another Merry Christmas," and "Melancholy Christmas," which she hopes will offer comfort to those who are struggling to find a sense of peace by realizing they are not alone.
Between these sadder offerings and the more upbeat songs on the album, what ties the record together is the theme that no matter where we've been or what we've been through, life is always better together.
"I love the song 'To Be Together' [video below] and I feel like it captures the feeling of the record," Grant said. "When I wrote the line, 'Coming home just the way you are,' I pictured families that are not getting along reaching out to each other anyway. I hope that that feels like a message of healing."
Ultimately, the record summons up the best memories of Christmases past, while also encouraging listeners to create new memories with those around them.
As Grant said: "Don't worry about opening gifts -- open your home, open your ears, and open your hearts. Share a meal, share a song, or just a quiet moment. Whatever you do this holiday season, take a moment to just be thankful for the magnificent gift of simply being together."
Tennessee Christmas is available now. For a live experience, Grant is currently on tour with Christian singer/songwriter Michael W. Smith and Jordan Smith, winner of the ninth season of The Voice. Full tour dates can be found on amygrant.com.

Images by Russ Harrington.