This post is part of the Global Mom Relay. Every time you share this blog, $5 will go to women and girls around the world. Scroll to the bottom to find out more.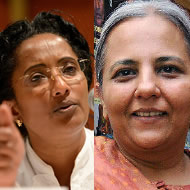 Today's Global Mom Relay post comes to you from around the world. Members of India's Self Employed Women's Association (SEWA), an organization of low-income self-employed women workers led by Reema Nanavaty, and Anna Ingwe who manages a clean cookstoves implementation project in Kenya. Their voices are joined together to support clean cooking initiatives to change lives through greener energy solutions and help women become more self-reliant. (Image: Anna Ingwe, left. Reema Nanavat, right)
"My cookstove is my pride and has provided me with respect" -- Shardaben from Manpura village, India.
Reema, what does SEWA do and why are clean cooking initiatives so important?
Reema Nanavaty: SEWA's members are women who earn a living through their own labor or small businesses, do not get regular salaried employment with welfare benefits and are the unprotected labor force of India.
For over 40 years, SEWA has been working with its rural members to help them improve their livelihood through various initiatives in technical training, micro-credit, market linkages and natural resource management, across a number of trades. Today, SEWA has a membership of 1.73 million women across 12 states, mostly from rural India.
We learnt that members' livelihoods are closely linked to sources and uses of energy for cooking. Most use a three-stone cook stove. The fuel is generally wood supplemented with cow dung, leaves and paper, and the fire is usually started with a cup of kerosene. An average household will use about 10 kg of wood every day for cooking. The woman of the house forages for that cooking fuel. The wood is usually plucked off the trees, causing new cuts/scrapes/scratches every day, as well as deforestation; the women have to walk five kilometers (3.1 miles) once every two days, carrying 20 kilograms (44lbs) of fuel every time. Further, because it burns the fuel inefficiently, cooking this way generates toxic smoke in large quantities, causing indoor air pollution and leading to health problems like early cataracts, respiratory disease and 1 million deaths every year in India. The three-stone cook stove is used by two thirds of India's households.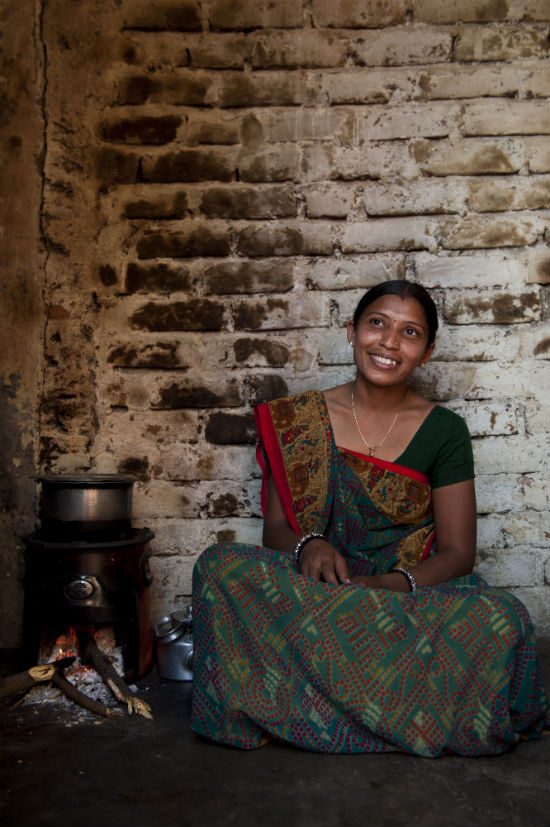 Photo credit: Global Alliance for Clean Cookstoves
We wanted to provide our members with efficient cook stoves that use less wood, emit no smoke and take less time to cook.
However, most of our women members are below poverty line with average incomes of approx. U.S. $40 per month, and cannot afford to buy an efficient cook stove (costing U.S. $55). So we created "Hariyali" - which means enabling Livelihoods using Green Energy. Project Hariyali has raised US $ 4.5 million in loans to fund the purchase of clean cook stoves to then resell to our members. 200,000 Improved Cook Stoves have been distributed to SEWA members who then repay us in installments.
What have been some of the reactions of your members to changing the way they cook?
"As poor people we cannot afford improved cook stoves ... it is a luxury for us, but SEWA provided me the opportunity to access a clean and efficient cook stove on installments. I am the first one in my village to buy it, and because it emits no smoke, my family will not fall ill as often and we will save money on medicine. When I was 8 years old, I had to start helping my mother in collecting fuel and in cooking and had to drop out from school; but this stove cooks so fast that I can manage everything alone and do not need my daughter's help - she is able to study and will have a life better than I. My neighbors and fellow village residents have started looking at me with respect - my cookstove is my pride and has provided me with respect!" -- Shardaben from Manpura village of Anand district
"I always dreamed of having LPG gas in my kitchen, but could not afford it. However, now we have an 'improved' cook stove that performs similar to 'LPG gas', at an affordable installment. I am very happy with this efficient cookstove because it emits no smoke, we use less fuel, and it cooks our food fast so we can spend our free time with our families and on our livelihood. And it is so safe that even children can use it without getting burns like I have got from the old (3 stone) cook stove." -- Manjulaben form Kaiyal village of Mehsana
"My zilla (district) has very few trees, so we have to purchase fuel. As a poor person I was spending up to a third of my income on purchase of cooking fuel. This strained my ability to provide our basic necessities. Now we have efficient cook stove that saves money on fuel, and I can now give two full meals to my family and send my children to school. I wish everyone should be able to buy this stove and improve their lives." -- Kamlaben from Rasnol village of Anand district
Anna, how has becoming a mother changed your outlook on your work providing access to improved cookstoves?
Anna Ingwe: EnDev Kenya supports access to modern cooking energy by promoting the sustainable production, marketing, installation and use of improved cooking stoves. These stoves can save 40-60 percent of firewood compared with traditional three-stone-fires.
This picture is taken in a village around Lake Turkana, in Kenya. Can you imagine how a mother in this village manages to make a meal for her family? It can take 8-10 hours for a return trip to go collect firewood. We can make a fundamental difference in her life if she can access a clean cook stove.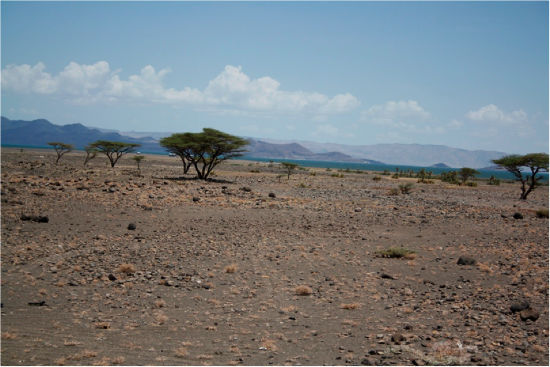 I never knew how much a mother means to her family until I had my own daughter Lisa. She has taught me that motherhood goes beyond the call of duty. She has taught me to love, to care, to be patience, to be selfless. I see that everyday of the lives of the thousands of mothers I work with in Kenya, as we work together to give families meaningful and healthy solutions.
Each time you share this Global Mom Relay piece on Facebook, Twitter, or Email, or donate $5 or more through clicking on the above graphic, a $5 donation (up to $62,500 per week or $125,000 every two weeks) will be donated by Johnson & Johnson and the Bill & Melinda Gates Foundation to Girl Up. Join us by sharing it forward and unlock the potential for women and children around the globe. For more information, visit www.unfoundation.org/globalmomrelay. The United Nations Foundation, Johnson & Johnson, BabyCenter, The Huffington Post, and the Bill & Melinda Gates Foundation created the Global Mom Relay, a first-of-its-kind virtual relay with a goal of improving the lives of women and children around the globe.