This morning between school drop-offs, my four-year-old son and I went grocery shopping. In 30 minutes, with a skip to our cart pushing and just a teensy bit of apple throwing, we got the job done.
For busy moms, it's about carving minutes from our schedule where and when we can so that maybe at day's beginning or end (when everyone else is asleep), we can read a paragraph of a book or catch up with a friend or even heaven forbid...wash our hair.
So when new beauty products hit my desk that are both innovative and timesaving, I just have to share. Consequentially, they also make great gifts or additions to wish lists (and super fun personal review fodder for convos with said girlfriends when we finally do, indeed, catch up).
1. New Dry Shampoo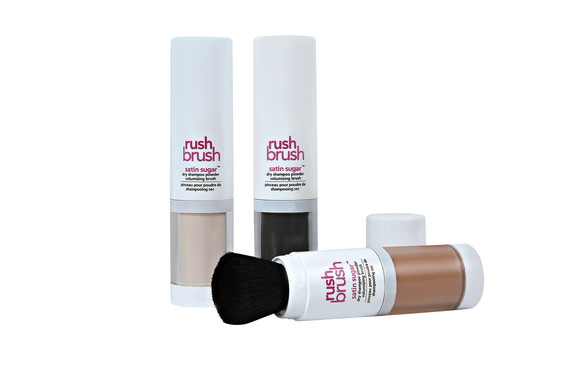 Just two days ago at the salon my stylist asked if I'd heard of dry shampoo. I nearly took offense. I LIVE for dry shampoo! In fact, the stuff existed in Japan years before it ever came over to the U.S., so I'd like to think that as a child, I brought the stuff over in my hair. For all the dry shampoo lovers out there, Cake Beauty has this very clever delivery system for when you're in a pinch, where you brush the powder directly into your hair. Also, the powders come in three colors--light, dark and darker--in the case you miss shaking out some. Plus it smells yum...like a lemon sugar cookie, while keeping ingredients about 90% natural and the brush if refillable.
$22, Cake Satin Sugar Rush Brush
2. De-Potting Palettes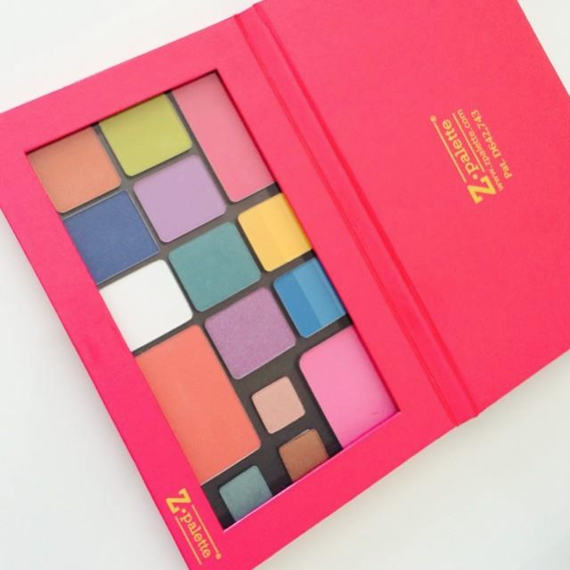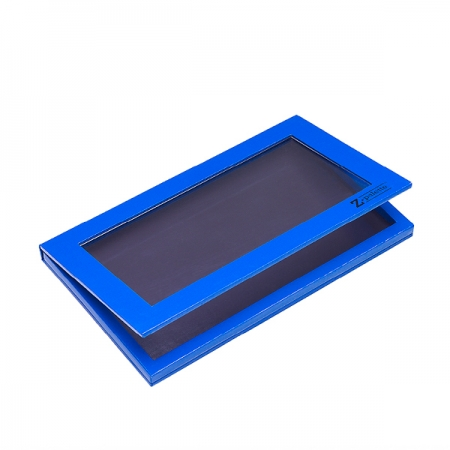 My friends know that because of work I wear a lot of makeup, and even when I'm not before the camera, I'm known to show up for carpool in blindingly red lipstick. For this reason, the Z Palette is pretty inventive. You "de-pot" your makeup, where you pop it out in its little metallic pan and place it on the Z Palette's magnetic base. You can do this with anything: I suggest your most frequently used eye shadows, blush, foundation and bronzer. The clear window shows you what you've got at a glance so you don't have to burrow through five makeup containers to get your face in place (I'm using my routine as the example). You can change this up with each season or reason: customize your own neutral or colorful party or travel palette.
From $14, Z Palette
3. Super Fast Dryer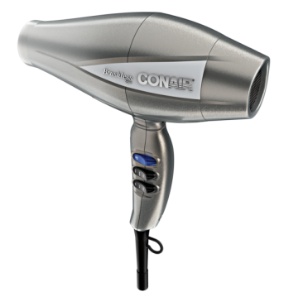 When you have a lot of hair like I do or wash your hair frequently, drying it can be a pain. There are many nights I just toss and turn with wet tresses on my pillow because I'm too tired to do otherwise. When I was sent the Infiniti Pro by Conair 3Q for review purposes, I tried it out on my kids first. Whoosh! A huge blast of quiet air and my son was blown away, 'Wow, mommy!' His hair was dry in no time at all. Then my daughter wanted a go. Conair claims it dries hair 70% faster and that it isn't so much heat that gets hair dry so much as airflow. Well, this I can believe because this dryer really moves air, so much so that it kinda straightens my hair at the same time and does double duty: that's powerful.
$119.99, Conair
4. Personal Mani Kits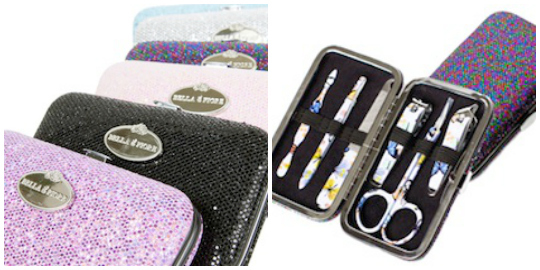 I know for a fact that I own five nail clippers. So why do I have to dig out my suitcase from the basement and find my travel kit to get one? Because my little rascals run off with them and I find 'em in the oddest places (latest case in point: booster seat cup holder). I think all moms out there deserve a private nail kit that is glittery and gorgeous and all her own, complete with clippers, scissors, tweezers, nail file and more. Just think of how much time you'll save in not having to hunt for it among the sofa cushions. Six sparkly choices.
$19, Bella Il Fiore
5. 4-in-1 Skin Tool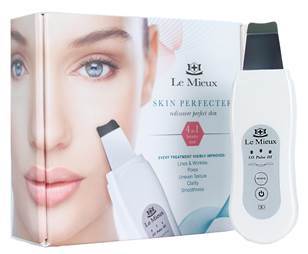 On a recent Rachael Ray Show episode, you may have heard that I am struggling with my skin. I eat well and take care of myself, but my hormones are having a heyday and I'm currently queen of the daily breakout. Naturally I've been eyeing skincare product releases in my inbox with greater curiosity, and Le Mieux's new Skin Perfecter caught my attention. It looks like a fancy metal spatula for your face that uses ultrasonic technology as a quadruple threat to cleanse, exfoliate, extract and infuse. In layman terms, it uses vibration to release and get rid of residue makeup and gunk, and in turn infuses our favorite serum into our skin--at a better rate than if we use our fingers. Here's the deal: as American women, we simply don't exfoliate enough, and to achieve all these things they claim you only need three minutes and a slightly damp face. Doing this at home saves numerous trips to the facialist. So if I were to splurge this season, this would be it.
$189, Le Mieux
6. Free Beauty Advisor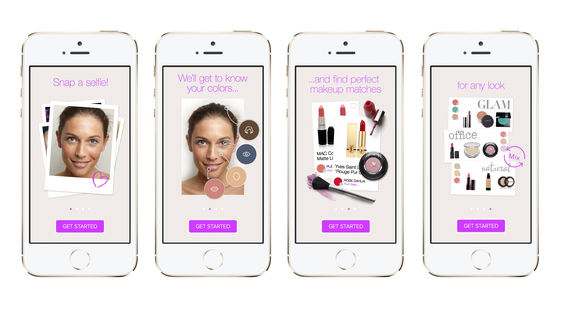 Tell me you haven't stalled at a beauty counter and not known what shade to get. Foundation? Eye shadow? Lipstick? It's a common dilemma especially when we're pinched for time shopping with little ones, and one that can keep us wearing the wrong shades for ages. Plum Perfect is a new free app, where you snap a selfie and it analyzes the various tones of your hair, lips, skin and eyes in about 30 seconds. From there it makes product recommendations across all price points. You can choose your makeup category too: natural, office, glam. For my night out on the town, it suggests lacquer rouge lipstick, color pro eye shadow in deep plum and elf studio light pink blush...I love it.
Free, Plum Perfect