Both times I was pregnant and working at a major women's fashion magazine, there wasn't a ton of stylish maternity options for women. I essentially had the choice of paying steep sums for an item I'd wear for three months tops or size up in regular clothing. I often opted for the latter.
Nowadays maternity fashion has changed for the better, with both boutique retailers and designers paying attention to this important period in a woman's life.
The previous industry theory was that 10 months is generally such a short period of time (not for those of us carrying of course!)--will the consumer really invest in maternity clothes?
The answer is when our bodies are morphing seemingly out of control before our very eyes, YES, we want to look good! And we can absolutely do so without spending a small fortune.
Below eight, white-hot trends that will keep your bump looking stylish this season.
1. Camel Coat + 2. Jewel-Toned Dress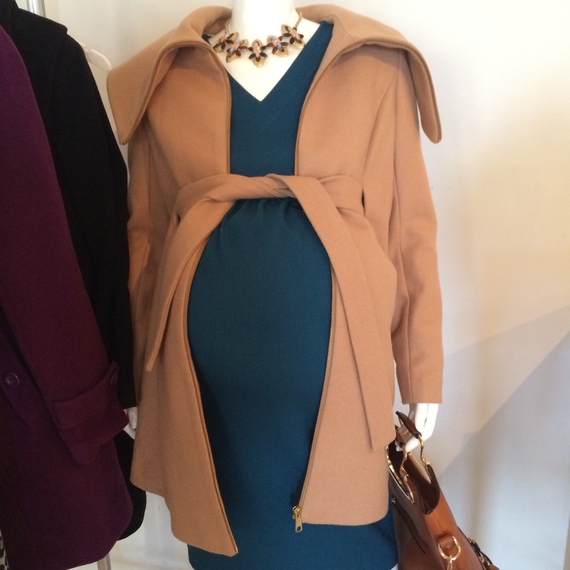 A camel-colored coat is a perfect neutral hue that will usher you from fall to spring and go with nearly everything in your closet, and jewel tones bring a warmth to your complexion even on the days when you're not feeling it: perfect for holiday parties.
3. Beautiful Belt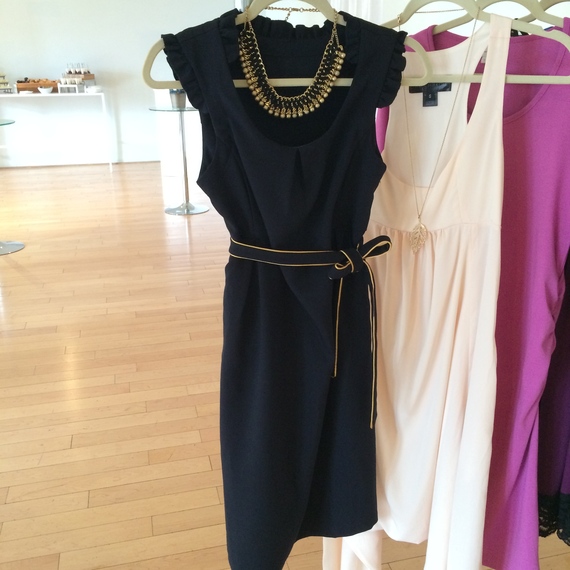 Don't let this navy number fool you because it hangs slim on the hanger: it IS maternity, and the belt with its gold trim goes above the bump. Simple and sweet with ruffled sleeves, a scoop neck and bust pleat, it's a dress you could turn to in a pinch every day.
4. Lace Insets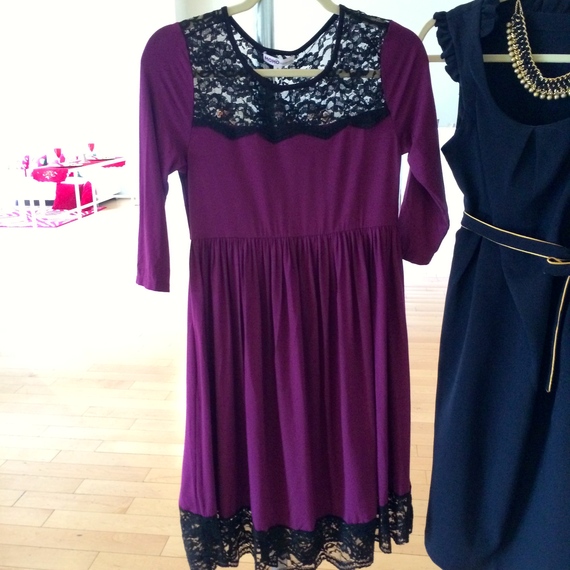 Lace is oh-so-your-best-friend during pregnancy. It gives you ventilation by which to let off some heat, which we know we generate internally in great waves. This also captures Pantone's 2015 color of the year: marsala.
5. Statement Necklace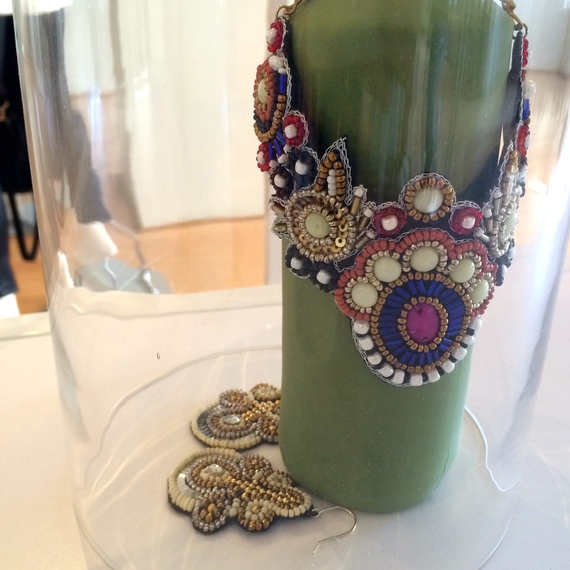 While your tummy will always be the cause for doting attention, a gorgeous costume jewelry or beaded necklace will draw attraction upwards to you, the hard-working mama bear, too.
6. Faux Fur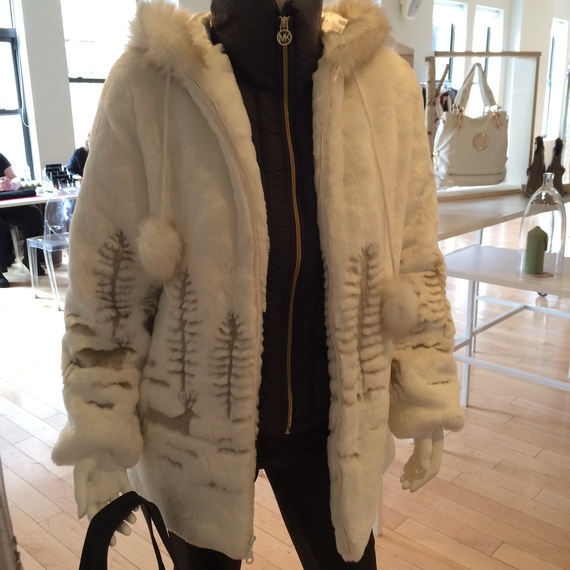 Without a doubt, faux fur is such a huge trend this season and you might not think you can be a part of it for its sheer volume. But here we have a Northern Exposure-inspired coat that's warm with an animal and tree motif, that's still thin enough to keep any overly bulky look at bay.
7. White Bag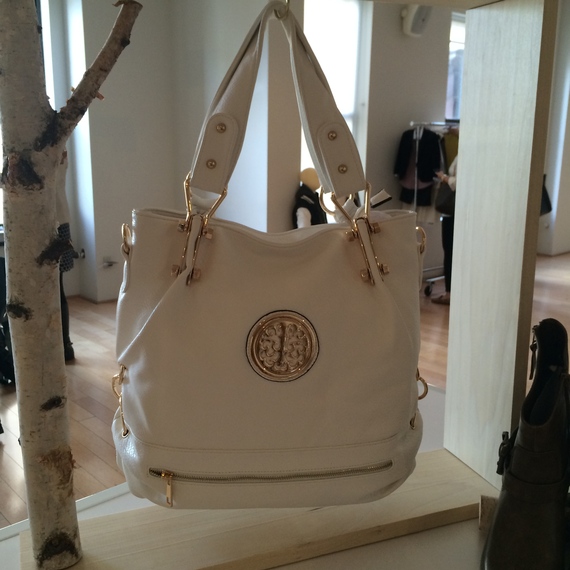 Grab your winter-white bag with gold hardware accents and stock it with all you need to run around town. Pretty soon, you'll be swapping it (or adding to it) for the diaper bag, so enjoy this precious season while you can!
8. Layering Tunic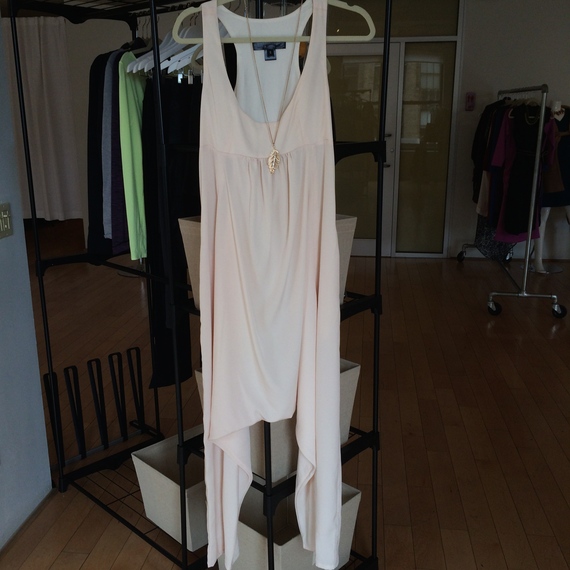 Depending on where you live you might think, 'A tunic? In winter?' But I'm a huge fan of layering and asymmetrical hemlines when preggers, and this piece that hits below the belly and flares out does both. Wear this with a turtleneck, pregnancy jeans, boots and a chunky sweater and you have a complete look.