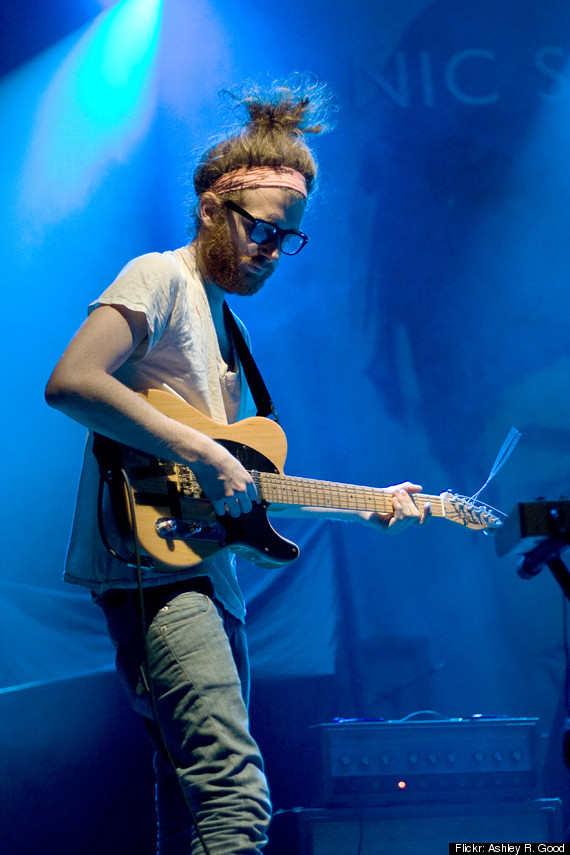 On a very hot and humid Friday night, there were some sounds of feedback and guitars amongst all of the modern American art at the Whitney Museum on Manhattan's Upper East Side. Museum goers were more then likely scratching their heads to try and figure out why rock and roll was being played at this legendary and usually reserved Manhattan institution. The reason for rock at the Whitney is a new indie music series the museum has implemented with Keds called The Whitney Live.
And so on that very hot and humid Friday night two Brooklyn based bands, Bear Hands and The Darlings were the reason for loud guitars echoing off the Willem de Kooning and Jackson Pollack paintings.

The Darlings opened the show, and when I arrived at the Whitney in the middle of their set, I was very impressed. The Darlings sound is basic garage rock from the 1960's with creative use of feedback and haunting yet pretty harmonies, reminiscent of The Velvet Underground and Sonic Youth in the best way possible. The Darlings' sound just seemed to ebb and flow, perfectly intergrated with the hallowed halls of the Whitney.

Bear Hands took the stage next. I can only describe their sound as shoegaze funk. Their music has a strong emphasis on funky bass and drums. While there were moments when they sounded like Franz Ferdinand, for the most part Bear Hands' sound is really quite unique and very much their own.

The musicianship of Bear Hands is really amazing and very technical, and their lyrics are simple yet complex. Live, they are quite an enjoyable experience. As with the Darlings, Bear Hands' music totally lent itself to being played in the posh and prestigious Whitney as well as it would in any rock club in Williamsburg Brooklyn.