By Rachel Chemerynski
Anyone who prides themselves on purchasing whole, organic food and products knows very well how costly it can be, and that's not just on the bill alone. After factoring in sky-high gas expenses, potential babysitter fees, chaotic aisles, long lines and precious personal time, that $300 receipt can feel quite daunting.
Enter The Green PolkaDot Box (GPDB), an online buying collective featuring organic, non-GMO foods and products at a bargain price (at up to 60 percent off retail). The concept is simple: members residing anywhere in the U.S. (including Alaska, Hawaii and Puerto Rico) can place the items they want to purchase in their personal shopping cart, and within days it's delivered straight to their home in a charming green spotted box.
Founded by Rod A. Smith, this family-run business just launched on December 19, 2011 with their headquarters in Square Forks, Utah. While relatively new, GPDB currently features 150 of the nation's top organic food brands and approximately 1,400 products, and are constantly adding to those numbers each week. In fact, Rod expects to add an additional 100 brands in the next few months, including an array of organic meats, fish, dairy products and vegan/vegetarian meals.
The idea of creating an online wholesale membership club for organic, whole foods came to Rod back in early 2007. According to Rod, there had been nothing similar, and he knew he'd have to prove himself, thus he spent nine months researching the concept and speaking to manufacturers before he gave birth to the brand.
Luckily, we were able to talk one-on-one with Rod to learn exactly how The Green PolkaDot Box works. Below, he discusses the importance of green, organic living, unique membership options, and the organization's hope of becoming "the largest, most influential 'buying collective' in America."

Green PolkaDot Box is definitely an interesting company name. Where did it originate?
Rod: The name came as a result of a discussion with my wife on an early Saturday morning in November of 2007. We talked about trying to come up with a concept that could be branded nationally supporting the green movement, and to give versatility to focus on business aspects such as shopping, and learning the links between dietary lifestyle and chronic disease. My wife and I knew going into this business that we would have diverse objectives. One, providing healthy foods at the lowest possible price and two, providing consumer education at a grass roots level about the ravaging effects of our typical American diet. We wanted to help consumers realize they are what they eat or they will become what they eat.
Knowing that there would be some diversity, the polkadot idea came to mind. On each box there are different colored polkadots with different iconic meanings. This merged together our ideas of being part of the green movement with the diversity of the company. We recognize we are in fulfillment business, so we thought the packaging could be iconic, and so it became the Green PolkaDot Box.
How did you come up with a concept that would meet your initial mission in providing quality foods at a lower price?
Rod: The membership club concept had been well established and proven by Costco and other leading companies so I thought surely it could be done with organic and natural foods in that market place, with that original goal in mind to help consumers. I mean really nobody wants to pay retail.
We applaud Whole Foods and other retails distributing healthy food and we consider them allies in the total organic movement. But there are many people that would prefer to save money and enjoy the conveniences of shopping online.
You mentioned on your site that your intention is to "grow to become the largest, most influential 'buying collective' in America." What positive influences do you foresee in both the near and far future?
Rod: First of all, we think we can put an extra $2,000 to $3,000 a year back into the pocketbook of the healthy food consumer and to me that's very meaningful. If a typical family can save 5 to 10 percent on annual income and be able to allocate that to something other than food, that alone should enhance the quality of their life.
Secondarily, we believe that we can begin to shine a light on the devastating effects of chronic disease and illness in our country, which is at a catastrophic level. The financial consequences and human costs of common disease are having a devastating impact on our society. If we can begin to influence people to help protect against this by learning a healthy dietary lifestyle then that certainly would be one of the most positive influences we can have.
In addition, we are facing an onslaught of genetically modified (GMO) foods in our society today. As we become the largest "buying collective" we think we can influence manufactures to shun the use of GMO foods and show that consumers are willing to pay for foods that have not been affected by genetic engineering.
"Green" is in your name and obviously a huge part of the company's mission. How can the GPDB help the average consumer to live a greener, healthier life?
Rod: I think by spending their money rewarding those companies that are really out there in the trenches, investing their hearts, souls and money in providing greener products and more healthy solutions is one way.
Also, our Harvest Fresh Program utilizes state-of-the art green cell foam material made up of organic, non GMO corn that provides insulation; that's one of the ways consumers can support green movement, to get fresh harvest or organic produce delivered right to their door. We've invested a lot of time and money in developing a unique packaging system that maintains refrigerated level temperature during the shipping process so when it arrives it looks great, tastes great, and is fresher than they can get.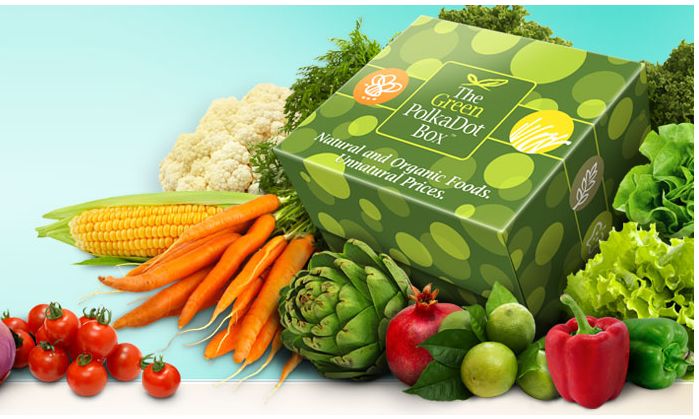 It's so great to see a company providing healthy, organic food and products for a more affordable price. What else is unique about the GPDB or something you'd like our readers to know?
Rod: Going forward we'll have our "Learn" section that's really a dietary lifestyle magazine on our website, that will provide not only greatest information on scientific research and development, but also practical dietary lifestyles like what to put in the pantry.
Another extraordinary offering will be the "Share" section (to be introduced later in the year) where members will be able to nominated individuals or an organization to allocate reward points to go toward that organization. It's a unique way to give back or support someone they care about. We want healthy food to be available to all people, across all classes and all races and we think that could be done through the Share program.
That sounds wonderful. How can the average reader get involved? What's the sign-up process like?
Rod: The best thing is to go to the website, browse around and then click on "Join Now" on the header and you'll see several different membership options. If they are unsure if they want to use our service, they can take advantage of the 30-Day Free Trial offer. Also don't be too alarmed that we're a relatively young business. I can assure them that we are working hard to perfect our performance and the site they see today-even though it may seem impressive to many-is still the worst it will ever be. Things are only going to get better!
Rachel Chemerynski is a writer for Milkshake. For more good news, sign up for our daily emails at GetMilkshake.com, http://www.getmilkshake.com/.