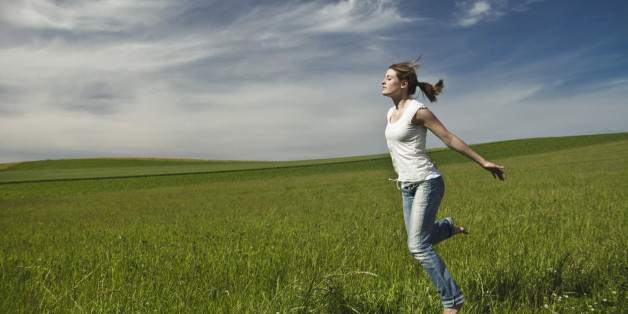 Yesterday I stood in the security line at Tampa International Airport, wearing socks that did not match and holding my shoes in my hand like an idiot. The woman in front of me was having trouble getting her oversized carseat/stroller/Hyundai (What the hell IS that thing?) to go through the x-ray machine, thereby making it necessary for me to stand forever in front of a very tall man who I KNOW was staring down at my bald spot.
Finally, we were all herded through like heiffers, and I collected my clothing and sat down to pull myself together. After double checking that I had everything, (one time I was so anxious to get to the Nathan's hot dog kiosk, I was halfway through a dog with kraut before I realized I left my whole bag at security) I made my way to Gate A-9 where I was finally able to sit down and gather my thoughts.
I was on my way to Chicago to meet up with my boyfriend, (partner? What do we call these midlife loves of ours that are not spouses?) who had been there several days on business. I was coming for a weekend of fabulous shopping, intimate dinners and beef sandwiches with extra peppers -- something you can only eat with a person you feel totally comfortable with, the same person who knows you are wearing SPANX under your skinny jeans, and totally doesn't care.
A few years back, during my divorce, if you had told me I would be flying to Chicago to stay with a man who was not my husband, I would have looked at you open mouthed with disbelieving eyes, much the way I looked when I heard that Ashton Kutcher would be replacing Charlie Sheen in Two and a Half Men. (This cannot be happening, for God's sake just cancel the damn thing.) Seized by fear and unable to imagine anything different, I wanted the same man I had been with for the last 27 years. Because without that man to call my husband, then who the hell am I? What do I tell the mechanic at Toyota, the cable guy trying to get me to upgrade our HBO package, the lady at the bank calling me to offer us a sweet refinancing deal on our mortgage if not, "I have to check with my husband?" If there is no husband, then I am no wife, and therefore, I am nothing.
Now we know, a total load of crap, right? Because if I had not gotten divorced, chances are that today, instead of getting ready to walk the glitzy streets of Chicago with my best friend and yes, partner in the true sense of the word, I would be heading to the dry cleaners to pick up a freshly laundered stack of hubby's dress shirts, (extra starch-on hangers, not folded) before heading to Pier One to pick out new placemats for my tennis luncheon. Instead of working on a book that I know in my heart will someday be published (just got an agent!) and maybe even made into a movie, fulfilling my ultimate life's goal of meeting Meryl Streep, I would be picking up his cholesterol meds and scheduling his hair appointments -- things I did willingly and happily, however perhaps not the most fulfilling way for me to spend my fifties.
Each day when I sit myself down in my home office with my beautiful Z Gallerie white laminate desk and big orange throw pillows, I turn on my computer, and before I even write one word I say a silent "Thank you," to my ex. Had it not been for his desire to take his life down a different path, I may still be on the same road, which had served me well for many years, but only went in one direction. I fought it kicking and screaming, (and drunk texting) but in the end it was right for me.
For those of you going through it now, yes it is scary and yes it is sad, but NO the world will not end. In fact, I hate to be cliche, but your world is about to open up and if you let yourself open up with it, there is no telling what you will find down there deep inside yourself. Perhaps it is a creative passion that has been simmering, but never brought to surface, or maybe a talent that will now begin to bloom. Maybe your financial situation will change and you may even be forced to work outside the home for the first time. Scary, but who knows what you will learn, who you will meet? If you find another partner to share your life with-great, or maybe you choose to go it alone, that's great too. Don't be afraid. Yes, with divorce life is going to change and things will never be the same. Trust me when I tell you that therein lies the beauty.