"As we express our gratitude, we must never forget that the highest appreciation is not to utter words, but to live by them."
~ John F. Kennedy
Once every so (rarely) often, an opportunity so perfect for your passion is presented to you that you stop and wonder, "How could I be any luckier?"
The HerHighway cross-country Drive to Raise Breast Cancer Awareness was one of those moments for me. When I learned of the HerHighway Drive, without knowing any more than the cause and the adventure, I instantly answered a resounding, "Yes, please!" Because how could I not? The drive is everything I love: helping, social good, increasing passion and awareness, and bonus -- a roadtrip with women even more inspired than me! And when my good friend Ann Tran asked if I would help with the charity and fundraising, just like when we teamed up for #12DaysOfGiving in December last year, I was 'all In.' The drive runs from late September to early October, with more details and "pit stops" being announced daily!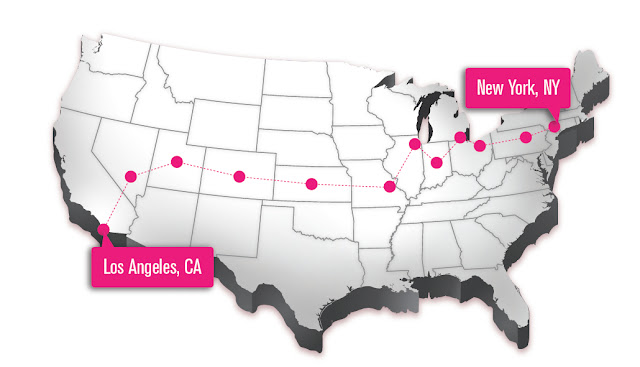 To raise awareness for breast cancer, dozens of women will be driving across the USA from LA to NYC this fall, with hundreds more participating from home, through HerHighway.com. Photo courtesy of Her Highway
Breast cancer affects millions, and not only those with cancer. Loved ones feel the effects as well. While working on this project, I have learned about dozens of heart-breaking stories of friends with moms, sisters, daughters, and others affected. Truly, the horrific impact is felt all too widely, from those battling the illness to all the people who love her (or him.)
There are some things we can all do to help! Many more of them will be blogged, tweeted, and posted by Team #HerHighway along the drive, and here are some stats and solutions to get you started.
The more you know, the better the chances of finding a problem while it is still more solvable.
About one in eight U.S. women (just under 12 percent) will develop invasive breast cancer over the course of her lifetime.
Gender and age are
risk factors
:
Breast cancer is about 100 times more common among women than men.
About two of three invasive breast cancers are found in women age 55 or older.
The CDC has a rundown of recommended types and frequencies of
breast cancer screenings
, and the best way to catch it early is through
breast self-exams
.
So when we hit the road in a few weeks. we're doing it as a team, women helping women.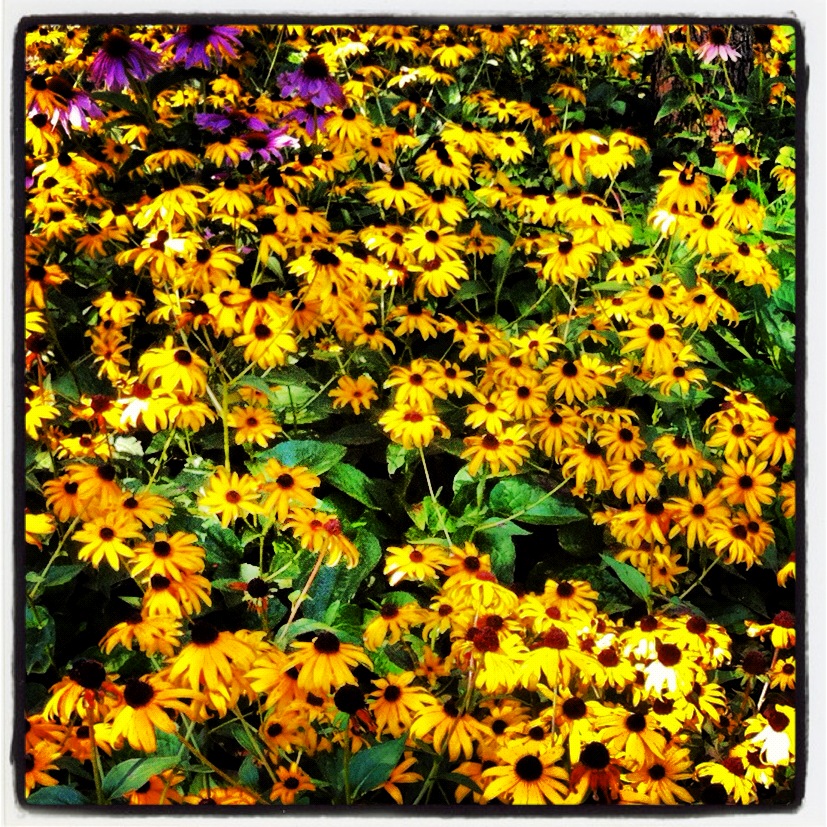 When many wonderful (passionate!) individuals come together, a glorious masterpiece (for good!) results. Photo courtesy of Amy Neumann
Please join the adventure! You can learn more on HerHighway.com's Blog, follow the adventure on Twitter @HerHighway and #HerHighway, and see updates, photos, videos, and more on Facebook.
UPDATE (10/4): Participants were notified shortly before the start of this event that it had been downsized greatly from the original scope, due to Christina Selter's medical condition.
Amy Neumann is a social entrepreneur, writer, speaker and consultant on social good marketing. Check out her Charity Ideas Blog and follow her on Twitter @CharityIdeas.