We can't help everyone, but everyone can help someone.
~ Dr. Loretta Scott
On Saturday, May 12, 2012, the National Association of Letter Carriers (NALC) will mark their 20th anniversary of the food donation drive to help Stamp Out Hunger across America. The Stamp Out Hunger food drive, held on the second Saturday of each May, has become the nation's largest single-day food drive. In 2011, letter carriers collected a total of 70.2 million pounds of food donations, making 1.1 billion pounds of food collected over the history of the drive.

For the third year in a row, "Couponing for Community," a grassroots effort by coupon bloggers, encourages Americans, specifically couponers, to clean out their stockpile of non-perishable food items and redeem coupons for donating additional food items, during the week leading up to the national food drive on May 12th.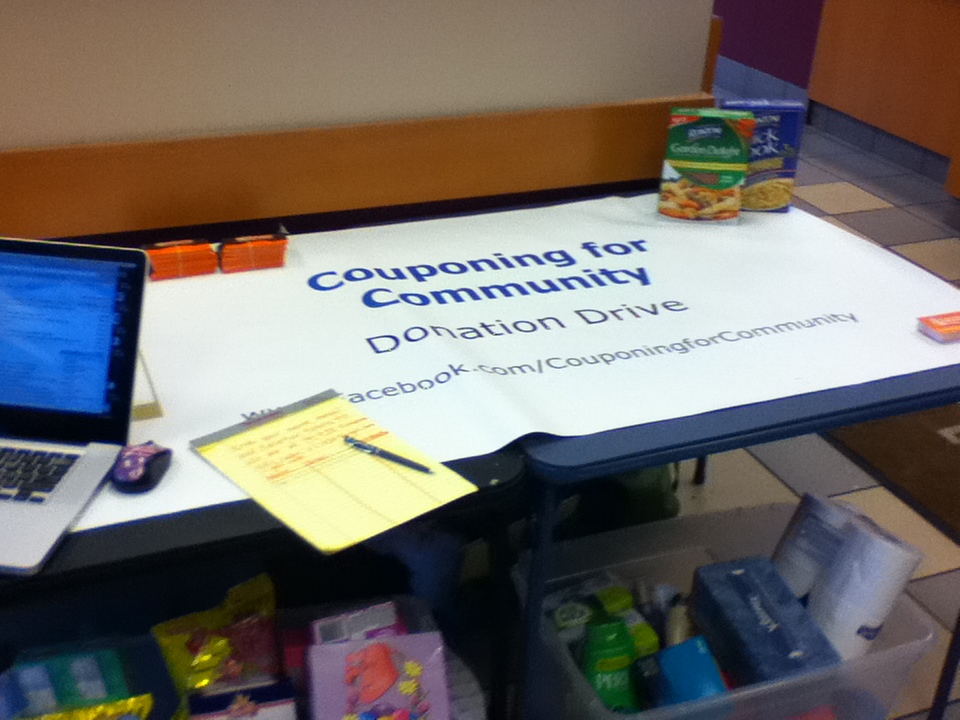 To help Stamp Out Hunger, you can leave non-perishable food items for you letter carrier to pick up on Saturday, May 12, or drop off extra items from couponing to a local pantry or food drive. Photo courtesy of Couponing for Community.
"Couponers involved in this effort demonstrated their ability to make a united effort for good when their combined donation totals jumped from about 3,000 items in one week's time in 2010 to over 26,000 in 2011," said Kaley Ehret, Couponing for Community founder. "We have set our goal even higher this year and believe that we can collectively donate 30,000 items nationwide. We're committed to combining the power of couponing and social media to give big during the week of May 6-12, 2012."


Local Involvement

Couponing for Community participants may choose to organize donation drives in their individual cities or simply give from their couponing stockpiles to local food pantries, homeless shelters or friends in need. Many involved will also add to the Stamp Out Hunger drive taking place on May 12. To participate in the Stamp Out Hunger drive, families are encouraged to leave a sturdy bag containing non-perishable foods, such as canned soup, canned vegetables, pasta, rice or cereal, next to their mailbox prior to the time of regular mail delivery on Saturday, May 12. Local letter carriers will collect these food donations as they deliver the mail and take them to a local food bank.

The Power of Social Media

"This event is that it is completely driven by social media," said Ehret. "Last year over 100 coupon bloggers decided to use their influence on Facebook, Twitter and their personal blogs to motivate their followers to use their couponing powers for good. The Couponing for Community Facebook page became the central location for couponers to post pictures of and tally their donations, cheer each other on and watch in awe as the numbers blew away their expectations."
According to the USDA's annual study measuring food security in the United States, the number of Americans living in food insecure homes topped 49 million in 2010 (the most recent year that such data is available). Couponing for Community and the Stamp Out Hunger food drive are nationwide events that make fighting hunger in local communities as easy as cleaning out a pantry and checking the mail.

To learn more about you can help, go to StampOutHunger.info, or Couponing for Community on Facebook.
Amy Neumann is a social entrepreneur, writer, speaker and consultant on social good marketing. Check out her CharityIdeasBlog and follow her on Twitter @CharityIdeas.