There are no seven wonders of the world in the eyes of a child. There are seven million.
~Walt Streightiff
Children are wonderfully happy little people who naturally love to help others. With a natural curiosity and a knack for turning most anything into a joyful, playful game, they remind us why it's important to share, to be kind, to be playful, to be optimistic, and to help each other.
While there are many tech-centered programs that allow adults to give back, Disney's Club Penguin boasts the largest and most popular kid-driven philanthropic effort online - Coins for Change. With 175 million kids playing Club Penguin around the world, on every continent, it's a shining example of power of coming together for good.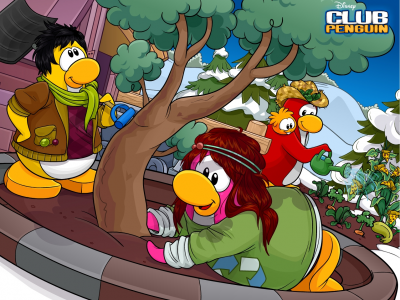 Kids can combine their love of playing with the joy of helping through Club Penguin's Coins of Change. Photo courtesy of Disney
"Kids can use their natural desire to help others in a fun game, and use their voice to help make real decisions on how to help the world," notes Nicole Rustad, Corporate Citizenship Director at Disney Interactive.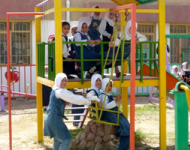 Virtual coins can be used to help real-world efforts to build safe places for children. Photo courtesy of Disney

The annual campaign, funded with $1 million a year, runs from December 20 to January 2 and lets kids donate virtual coins that they earn playing games online in Club Penguin to real-world causes that matter to them. At the end of the event, kids' virtual donations serve as votes to determine how Club Penguin will divide its $1M contribution among charitable projects dedicated to providing medical help, building safe places and protecting the earth.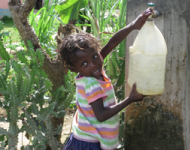 Something kids already love - playing positive games - can help provide medical services for children. Photo courtesy of Disney
It's as simple as kids giving back and learning about social good by playing a favorite online game.
New for this year: Club Penguin will be hosting the biggest virtual bake sale ever, where kids can bake and sell virtual cookies to benefit the charities that are a part of Coins for Change. This has a great real world tie-in. Through the program, kids are encouraged to host bake sales in their communities to benefit local charities.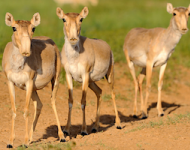 Protecting the environment for future generations is an important goal kids can help with by simply playing a game. Photo courtesy of Disney
And throughout the year, kids can continue to inspire and be inspired through two other programs.
Think WE! is a free programs for schools, designed to inspire kids to help their communities and the world through motivational young speakers and a curriculum teachers can share with their students.
The Matching Gift Program could match up to $5,000 for kids who raise money for Free The Children's Adopt-a-Village program, either on their own, with friends or their school. Kids can apply for the Big Dreamers Award.
As Rustad points out, "The ultimate goal is to provide help and hope through safe places, good health, and a strong environment. Kids are naturally helpful and giving, and combining fun, positive games with real-world giving helps strengthen our next generation of compassionate leaders, right now."
You can learn more about all of these programs and how your child can participate on the Disney Global Citizenship site.
Amy Neumann is a social entrepreneur, writer, speaker and consultant on social good marketing. Check out her Charity Ideas Blog and follow her on Twitter @CharityIdeas.