This is the fifteenth installment of the Impact series, #SocialGoodStars. The people highlighted here are passionate, dedicated philanthropists, strengths to their communities, and social media masters. They also happily share their vast knowledge with others, making them shine as leaders in the Social Good world. You can read the fourteenth interview with Rachael Chong, CEO of Catchafire, here.
How wonderful it is that nobody need wait a single moment before starting to improve the world. ~Anne Frank
In Los Angeles, and across the country, many, many people know who Andy Bales is. Not only because he heads up one of the oldest and largest homeless rescue missions in the United States, Union Rescue Mission (founded in 1891), but also because of the compassion he brings day in and day out to both the people and the cause.
Helping "our homeless friends," as Andy always says, is his life's mission and he's been doing it for more than 25 years. Having walked the streets of Skid Row with Andy before, you can feel the joy and comfort he brings in the smiles our homeless friends give him, the kind words he both gives and receives, and the difference he's made in the living conditions and lives of so many.
Several years ago while still living in LA, I had the honor of volunteering with Union Rescue Mission and its new concept transitional housing for women, children and senior women, Hope Gardens. Through working closely with Andy and the fantastic teams at both organization for many years, my admiration of the work they did and of Andy Bales both grew.
URM and Hope Gardens have had remarkable success with social media, for example raising more than $3.8 million in 37 days in 2009 to fund the continuation of Hope Gardens, fueled primarily through social media visibility.
"Do your best to get the word out however you can - a blog post, a quick video clip, a post or Tweet, crowdfunding sites...get on people's radar," Andy suggests for raising awareness and donations.
Here are a few more social good ideas and tips Andy shared in a recent conversation.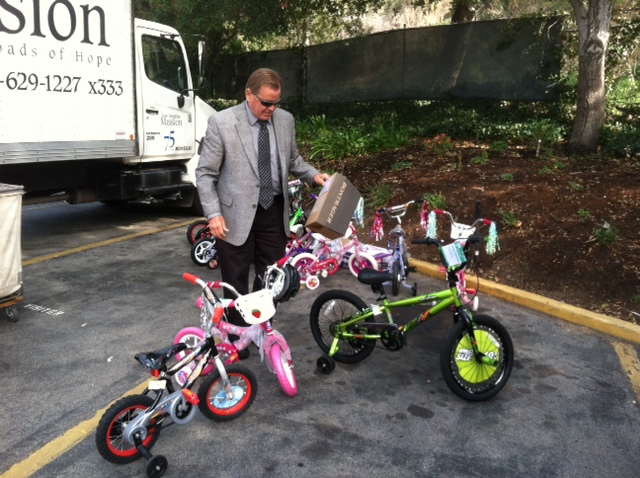 Andy Bales delivers hope, joy, smiles and bikes to kids at Hope Gardens Family Center in Los Angeles.
How do you think social media has impacted Skid Row in LA, and homelessness in general?
Social Media has certainly broadened the awareness of the plight of precious people on Skid Row to the world. Sharing personal stories in videos, such as our own Stories From Skid Row, and Mark Horvath's great work not only on Skid Row, but throughout the country, is powerful. Most of all, social media has given a voice to people who are experiencing homelessness, as they tell their own story. Many of my friends on the streets speak to me on twitter, Facebook, Google+ every day, even telling me what is happening right here at URM or out at Hope Gardens Family Center. The increase of homelessness is undeniable as people who are homeless are speaking up for themselves. I've been able to use social media at times to stand up to media and marketing giants, to tell the truth about issues of homelessness. I believe that the proper use of social media evens the playing field of the world, and of the world of homelessness.
What advice would you give to people who want to help our homeless friends, around the United States?
Long term friendship and unconditional love are what people experiencing homelessness need the most, i.e. my friend Steve Lopez with his friend Nathaniel in the movie, The Soloist. Instead of giving money or a handout to someone on a street corner, begin to build a friendship, hear their story. That friendship will build trust that may eventually ready the person for services, housing, and a transformed life. If you aren't prepared or comfortable to take it on alone, have a team of friends reach out together; a small group, a family, a church or faith community can be in this together, to change someone's life. Know that it will be a heart-wrenching journey with many insights and unbelievable rewards as you learn from each other.
What are 2-3 simple, everyday things people can do to help end homelessness?
Pray for people in your city, look out for people who are on the brink of homelessness, and connect them with your wisdom and resources to help them stay out of homelessness. Get involved; volunteer your time, skills, and finances to organizations positively impacting people who are experiencing homelessness.
As my friend, Christopher Kai says, "Volunteering 1 hour a week is just .6 percent of the time you've been given to make a difference each year."
What resources would you recommend for stewards of homeless shelters who want to make a bigger difference in their city?
This is something we are contemplating. Decentralize services so that we have satellites throughout our city and county rather than in one place, which has created the disaster that is Skid Row in LA. Each neighborhood should have services and take care of their own neighbors.
Who have you found have been your unexpected heroes in the quest to end homelessness?
We have many unsung faithful volunteers who serve here at Union Rescue Mission regularly like Carmelita, or Ruth, who help in our kitchen. Ruth has an amazing, heartbreaking story of losing her family, her home, but recovering enough now to give back. We have Michelle, who came here with her family as a homeless teenager, and made a pledge to someday come back and be the helper. She has kept that pledge and comes to mentor our youth at URM. Her video was featured on Huffington Post a few years ago. We have Khadijah, who overcame 12 years of homelessness, 12 different schools, to go to Harvard and who graduated just this year.
What social media trends do you see as most helpful to people trying to alleviate homelessness?
As I shared above, people experiencing homelessness telling their own stories, posting their own pictures and videos, communicating the reality of what they experience and feel. I'm hoping and praying that their voices will be heard so much so that we no longer allow even one precious human being to be on the streets of our cities without taking quick positive action.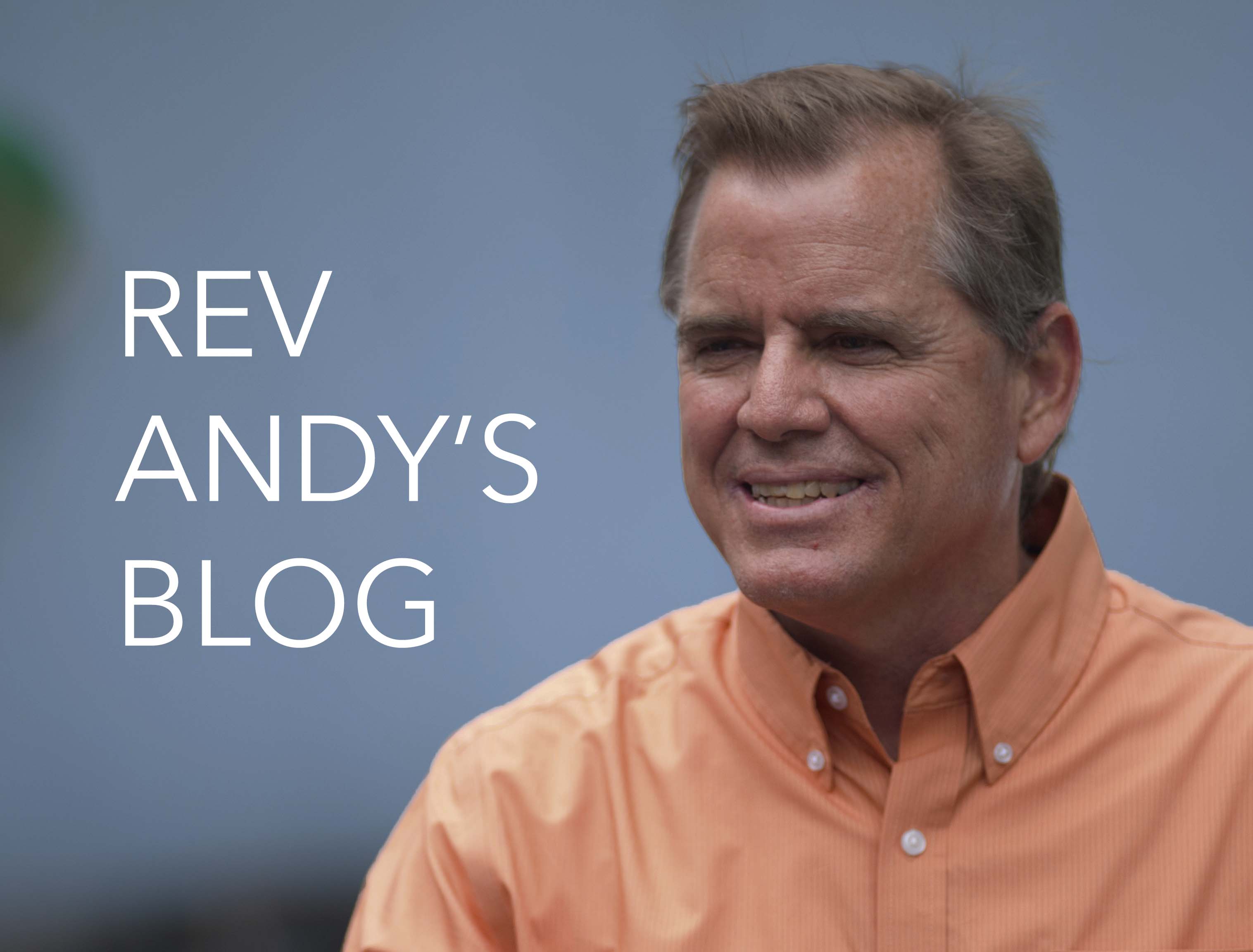 Reverend Andy Bales, CEO of Union Rescue Mission. Learn more on his blog here.
Learn more about Union Rescue Mission and Hope Gardens at URM.org and on Twitter @URM; Reverend Andy Bales can be found on Twitter @ABales and blogging often on Rev Andy's Blog on URM.
Amy Neumann is a passionate fan of social good, and is dedicated to leveraging technology to change the world. Check out her Charity Ideas Blog and follow her on Twitter @CharityIdeas.