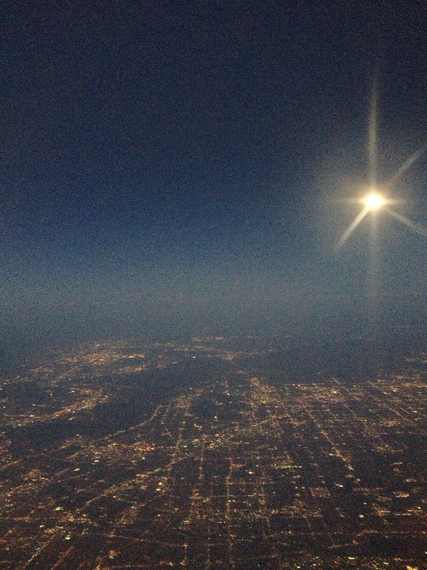 Dear Jeanette,
I'm sorry I complained and spoke to you in a nasty tone of voice when checking in four hours before my flight on Friday. It's just that I was a little surprised when you informed me that it would cost me $50 for the privilege of storing my carry-on bag in the overhead compartment on board Allegiant Flight 227.
Granted, my plane ticket cost only $89, significantly lower than the $129 that your competitor charges for the same San-Diego-to-Bellingham route. And yes, I saw something about there being a fee for baggage when I purchased my ticket online, and a warning that it might be "slightly higher" at the airport. However, I mistakenly assumed that this was for checked bags, and I didn't plan on checking mine. And yes, there were all those terms and conditions that you asked if I'd read, but, seriously, who reads those? Terms and conditions are lengthy, single-spaced and written in 8-point type for a reason.
So I complained. And judging by the resigned look on your face, mine probably wasn't the first customer complaint you'd heard that day. I get it. You'd had it. And I'd had it too. The board meeting I'd led the night before had gone poorly, my eblast that morning had gone out with an embarrassing typo, and I was going to the Northwest to be with my son, who's in the throes of a depressive episode. So I definitely get that even though I had to be one of the first passengers to check in for the flight, you decided to seat me in the very back of the plane in a window seat directly next to an astonishingly loud MD80 jet turbine. You used what little power your employer grants you to zing me with what is presumably a well-worn trick of the ticket-agent trade: Seat the complaining customer in the worst seat available. Well played, Jeanette. Well played.
I just wanted to say that it's not you I blame. And I'm not angry at you, though it must have seemed that way. It's your employer, Allegiant Airlines, that I blame. And you should too.
Perhaps Allegiant should consider the stress that it places on its employees when it decides to use deceptive bait-and-switch pricing tactics in order to lure customers, or when it charges extra for an aisle seat or water service on its flights. After your bosses adopt such policies, they then ask employees at the front lines, such as you, to enforce them. When people such as I get angry, it's those on the front lines on whom we take out our frustrations, not the brass at the top of the food chain.
Fortunately, your supervisor stepped in before things overheated between us. It was so very nice of him to come to your defense and try to educate me on how mistaken I was about your employer's tactics, on how Allegiant Airlines has very sophisticated software that tracks user behavior and tells the airline how many potential customers leave their website once they're made aware that they'll be charged a fee at the ticket counter for a carry-on bag, a fee that no other major airline charges (not that Allegiant is major or anything, but you get my point). That was good information that your supervisor provided. Now I know it's not just a random fee that Allegiant charges; rather, it's a calculated fee. It's as if I unwittingly submitted to a psychological test on Allegiant's website. Now, in addition to my "INTF" score on the Myers-Briggs Type Indicator and my 8 (with a 9 wing) score on the Enneagram scale, I have a new score: I'm a S-U-C-K-E-R on the Allegiant Online Buyer's scale.
I hope your day got better, Jeanette. I know mine did once I finally reached my son and the ringing in my ears stopped. And I hope you'll do as I suggested and let your employer know that a pricing policy with integrity would make for a much less hostile work environment. In the meantime, keep stickin' it to the complainers. After all, you've got something to prove. You hate your job.