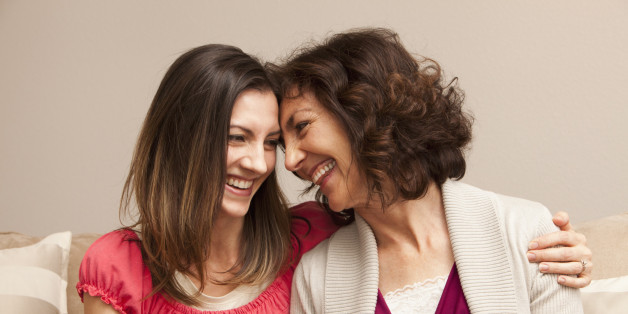 It's almost Mother's Day, and my 19-year-old-son is preparing to move into his first apartment. My 22-year-old-daughter is getting ready to graduate from college. I have made it through my first year as an empty-nester. And life feels huge.
At times, I've felt like I'm the one who went off to college. I adore my kids. I miss them so much that sometimes I physically ache. But, also, right alongside of the hurt, I've been having the time of my life remembering other loves.
I've attended rock concerts to see musicians who I haven't even thought of since 1975. I've traveled to the beach, and to the mountains, and to nearby towns, all on a whim, at the spur-of-the-moment, for my own enjoyment. I've been responsible for no one other than myself.
There was a time when I would have considered all of this unnecessary, or maybe even selfish. But now, after 22 years of motherhood, I realize that it has been one of the most loving things that I could do.
I've remembered what it feels like to be 20-something. I've remembered how to be wide open to the world around me, to stand at the edge, to feel possibility.

Yesterday, I visited the kids at their college. I took my son some items that he needs for his apartment: bedding, towels, utensils, toilet bowl cleaner. I took my daughter shopping for graduation dresses. I took my whole self into that familiar sweetness of mothering.
And this time, it felt bigger. It had expanded. It included me.
I was able to fully embrace and celebrate the thrilling place where my children are in their lives, because I have been doing the same for my own 52-year-old self.
Thankfully, motherhood never ends. Even in the midst of facing an empty nest and watching our kids fly away. It simply stretches, and shows us that it is a love that is huge.